TV service providers are constantly on the look out to increase viewer engagement. Higher engagement in turn can positively affect the bottom line. [updated October 2021]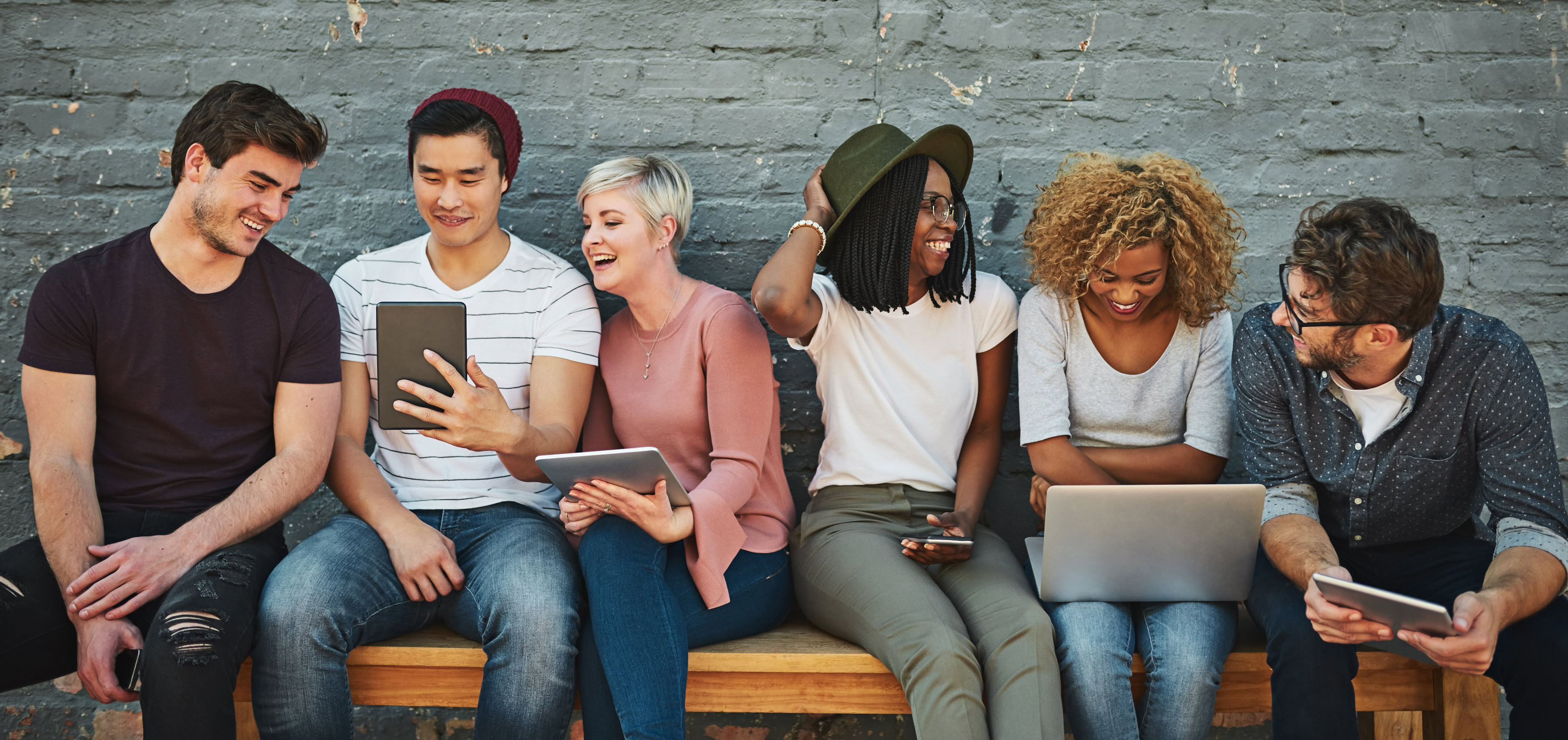 Viewers who are engrossed in content are more likely to watch more, order more videos and subscriptions, and stream more live events. It's not just for the moment, it's a long-term goal; operators need to increase Lifetime Customer Value (LCV) and find ways to keep subscribers on board for the long run. Given the ultra-competitive streaming arena, this is a genuine challenge.
There are five established ways to enhance viewer engagement, which can result in improved profitability and increased revenues.
1. Provide an excellent viewer experience
What makes people come back for more? One critical element is an excellent user experience – ensuring high-quality video and audio on all devices. When was the last time you kept watching a video even though it was blurry, or stopped and started? You probably can't remember. Viewers have zero tolerance for static, pauses, or fuzzy audio, and with live content little liking for latency. As more users move to 4K UHD, they become used to high-quality delivery, challenging TV operators to provide an entirely first-class experience on any device and at all resolutions.
At a minimum, they expect the same Quality of Experience they received from their old, linear services. Viewers of streaming content expect the same performance, on all devices in all locations, synced with minimal latency, and have no awareness or interest in the technical complications in how they are provided.
2. Personalize the encounter
The more the viewer receives recommendations that are specific to themselves, the more likely it is that they will relate to the content. But resonating with the content requires more than just a smart recommendation at the right time. OTT service providers require accurate data on which to base these recommendations, and then must analyze the data correctly to be able to effectively make the experience meaningful to the viewer. All this, while complying with GDPR and similar regulations.
When successful, a continuous feedback loop is created, where the data collected on viewing habits is used to provide smart, personalized recommendations that are useful to the end-user as part of their viewing journey. If the messages are perceived as having integrity and are 'entertaining,' this can transform into higher satisfaction and engagement rates.
Personalization is not just about what to offer viewers, but also personalizing how it is offered. Viewers already expect personalization as they have personalized experiences throughout the day.
Personalized experiences can include:
Continued experiences: the ability to pick up and watch content that they stopped watching in the middle, or to be able to quickly start the next episode of TV series that they are watching
Creating Wishlists: so that they can view chosen content that they cannot watch right now, or view specific shows over and over
Personal recommendations: offering specific content to watch, based on their explicit and implicit preferences
Personalization provides viewers with the feeling that there is one to one relationship between them and the operator which encourages their trust and engagement.
Of course that in order to enable this personalized experience there is a need for the user consent to collect data on their viewing habits. But, once approved, this is all done according to the GDPR regulation.
When OTT Service Providers offer personalized profiles, wish lists and other features, such as seamless viewing from device to device, the OTT viewership become more involved and engaged with the TV services.
Depending upon the user's preferences, the broadcaster can alter the image in suggested content. For example, a movie that straddles two categories, such as being a sports movie and also a drama, could be recommended to sports fans with an image of sports, while being suggested to viewers of drama' with an image of people interacting instead.
3. Utilize social media sharing to improve engagement
In 2012, Mike Proulx, co-author of the influential book 'Social TV', noted that: "Between 60-70% of people, when they're watching TV, also have a second screen device, such as a laptop, an iPad, or a mobile device." Those numbers have only grown since.
Leveraging this second screen is another way to encourage OTT engagement, for example by providing additional info about the actors, bloopers, and more. The pioneers in this field at the start of the 2000s, such as American Idol, created mass-scale competition that allowed at-home audiences to directly impact the outcome of the broadcast (at that time via text messages). Those text messages have been replaced by social media platforms, but the objective remains the same; providing a way for the viewer to interact in real-time and receive instant feedback, heightening viewer engagement.
Social media is also a great place to share behind-the-scenes tidbits, such as deleted scenes, upcoming events, and commentary from the cast and crew. This provides another medium to share juicy morsels of information, beyond what is available in the core product. Social media is not a one-way street; it's a great way to collect reactions and feedback from audiences. On some shows, cast members actively engage in the dialogue by liking and retweeting fans' posts, and are encouraged to do so by broadcasters (this can even be a carefully choreographed process). Fans have also historically created virtual watch-parties and shared humorous memes and gifs while viewing a show, a movement which has only gained momentum in the pandemic and is now increasingly becoming commoditised with official apps.
4. Provide original content that lures subscribers
Discussions of original streaming content often begin with Netflix. Although no one method used by Netflix has proven to be the reason for its success, original content is surely a strong factor. Note that in its recommendations, the number of "Netflix originals" almost always outnumbers off-brand content (despite a 65/35 split in its library as of January 2021). In a 2021 survey, 39% of US viewers said that Netflix offered the best original content, followed by Amazon on 12% and Disney+ on a surprisingly low 7%
Its content spending remains considerably ahead of its rivals; understandable given the nature of its business. Rivals either have other revenue streams (Amazon), a gilt-edged diverse portfolio of media properties (Disney), or are manufacturers diversifying into TV (Apple). All continue however to create a wide variety of types of content; with their reliance on data similar to how traditional TV networks relied on Nielsen ratings — witness the increasingly robust decisions Netflix in particular has made regarding cancellation in recent years.
It is worth emphasising that data is only part of the considerations in determining whether a show will be produced, and companies can still be surprised. Witness the popularity of Squid Game, for instance, Netflix's left-field hit from South Korea that co-CEO Ted Sarandos says could be its most successful show ever (though the fact that Netflix dubbed it in 34 languages and subtitled it in 37, suggests it knew it had something potentially meta on its hands).
One of the objectives behind this content creation is to lure new subscribers, and get the current ones to consume yet more Netflix. Each viewer choice enables the company to collect more data on their viewing habits, enabling it to hone its future programming. Netflix has reportedly tracked viewing habits and identified almost 2,000 microclusters that each user falls into.
It is perhaps also worth pointing out that the correct archival content can be very valuable too. Netflix spent over $500m to acquire the global rights to all nine series of Seinfeld starting in 2021, making the point that exclusivity is also a powerful way to drive subscriptions.
5. Utilize powerful, accurate business analytics
Measuring the impact of recommendations is critical, to know what is succeeding and what isn't working ― in consumption, conversions and ARPU. It's not simply enough to be just measuring the content, it's also essential to measure the effect on packages, promotions and advertising. It's the sharp, actionable insights that can be used to fine-tune offerings, upsell opportunities and promotions.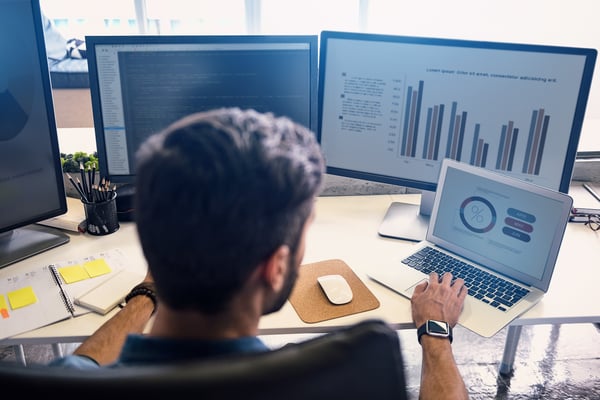 One suggestion is not enough, additional pointers are required. VO's TV Business Analytics, for example, shows how a single recommendation can turn into multiple engagement actions, based on the cumulative effect of personalized suggestions. These analytics can also uncover more unusual patterns in a viewing population. Analysis of these patterns may be used to identify who is at risk for churn, so that the correct steps can be taken to attract these viewers back. Contextual recommendations can also be related to other conditions, such as national events, or even the weather. Is it the first day of summer holidays? Time for a vacation film, or an action flick. Storms brewing? Suggest a horror film.
In addition, to truly personalize the viewing experience, OTT cloud and TV Service Providers should try to build strong relationships with their users to obtain feedback about their usage, and discover what issues they can help them solve. Analysis of what viewers are searching for, and even reactions to customer support issues can be used to assist with decision-making. This additional information, when combined with data analytics, provides a full picture that truly can personalize the viewer experience.
The last word on engagement
As the TV arena becomes increasingly competitive, service providers require ways to differentiate themselves and maximize customer engagement in OTT. Providing high quality TV content, with a superb delivery is essential to enhance engagement. In addition, both the content and the context it is offered in must be personalized, based on top data-driven TV analytics solutions and services.
Original post: Esther Levine