Back in the 18th century, French gastronome Jean-Anthelme Brillat-Savarin famously said "Tell me what you eat and I will tell you who you are." Today, that idea can be applied to the broadcast industry.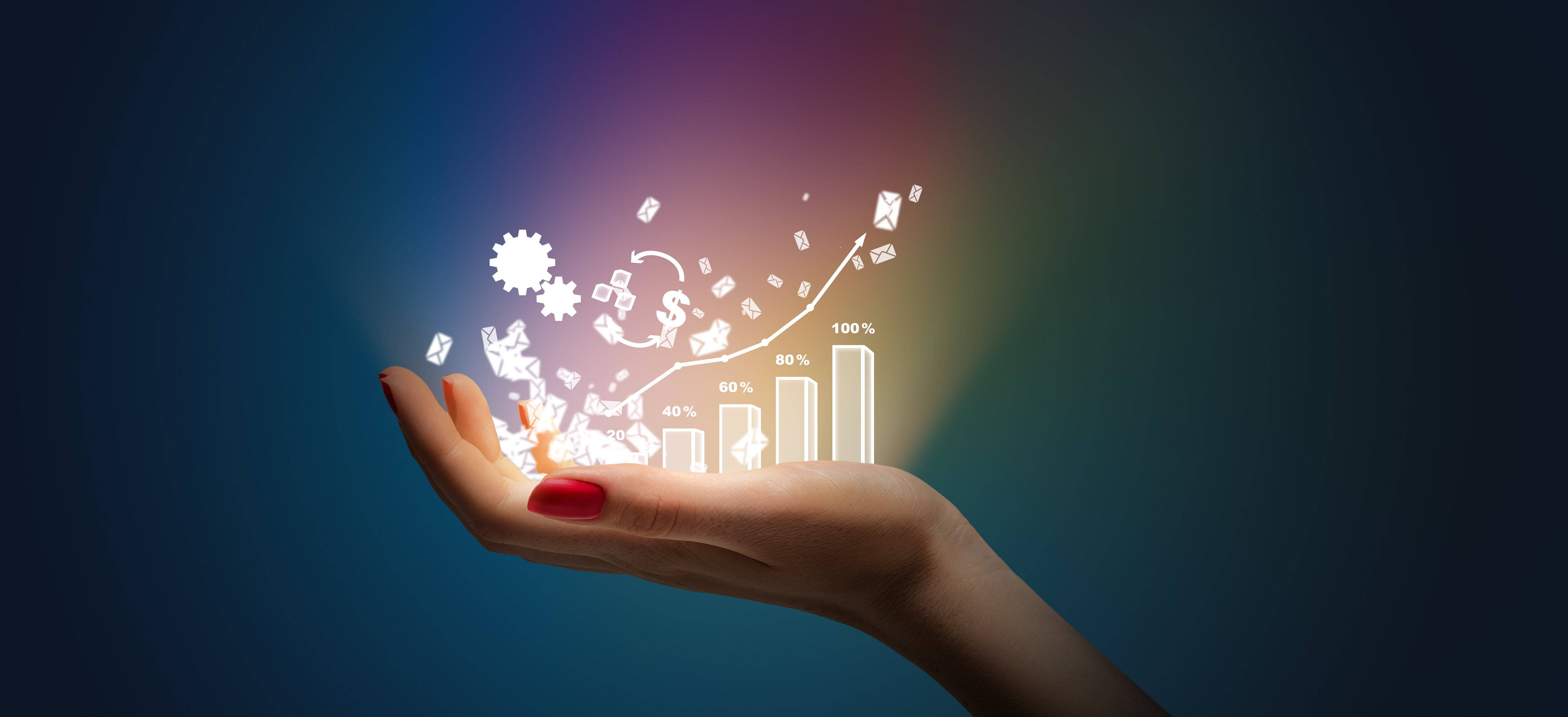 One of the most important strategic decisions TV operators have to face is how to manage the increasing inflow of data regarding their viewers in a way that helps to increase monetization. As TV becomes more immersive, so the number of data points that can be collected increases at an exponential rate. Studying content consumption data allows broadcasters to gain a unique insight into who its viewers are.
Assuming GDPR-compliance, an understanding of viewer data can dramatically increase the effectiveness of both inbound and outbound marketing efforts. There is also the intriguing prospect emerging of being able to infer much about a household's composition purely from a top-level analysis of its viewing patterns.
Managing the Increase in Data
The volume, variety, and velocity of digital entertainment data that broadcasters have access to is on the verge of increasing significantly, thanks to the rapid emergence of more personal and immersive viewing paradigms. As television becomes steadily more immersive, so the amount of data generated per household is set to rise to enormous levels.
Our research indicates that this is rising impressively with each technological shift in the industry. Every million TV households will have generated ~0.5TB of data per month in the set-top box era and the early days of establishing a return path. This has risen to ~5TB as screens and platforms have diversified. Interactions have progressed, from the operation of a remote control to impressions, clicks, and social interactions. The next stage of immersion, and the possible introduction of AR/VR devices and other wearable technology, has the potential to skip an order of magnitude and deliver an estimated ~500TB of data per million households. Every month.
Of course, collecting and processing that data in the post-GDPR world is going to take consent, an effective level of anonymisation, data transparency and more. Throughout this article, we are going to assume that we're working with fully opted-in GDPR compliant data.
Around 500TB per million households averages at approximately 500MB per household per month, or 6GB per year. But even if those estimations are off by an entire order of magnitude, we will still have progressed from a point just over a decade ago where households were generating 500KB of data to one where 50MB will be considered the new normal in a handful of years.

Dealing with that amount of data and extracting information from it is going to necessitate leveraging some of the recent advancements in machine learning. The result of that will be that broadcasters can better understand their viewers, improve existing business processes, and open up new revenue sources such as targeted advertising.
Solving Real World Problems with Analytics
There are multiple ways that TV business analytics are able to improve the business practices of companies that utilize them effectively. Here are just three top level ones:
Content Impact: predicting the enthusiasm, or lack of it, for certain genres of content within differing viewing segments. This enables operators to better optimize their content acquisition strategies.
Audience Characterisation: Improving the understanding of an operator's audience to be able to offer more effective targeted advertisements.

Anomaly Detection: The ability to identify outliers in normal operational parameters, such as security or technical issues, in near to realtime to allow effective action to be taken.
The monetization models that TV media analytics bring into play, can be characterized as inbound, which occurs with the operator's domain, and outbound. And while outbound monetization is essentially the traditional advertising-driven paradigm across the industry, the use of analytics brings a new finesse and efficiency to it.
Inbound monetization is primarily the result of TV data analytics operating within the video delivery plane, whether cable, IPTV, satellite, OTT and so on. It's a simple flow of data up the return path from users which then informs content management and multi-screen delivery. When used in combination with the other tools at an operator's disposal, it can have a significant impact on monetization. This can be in direct form, such as the ability to create upsell opportunities based on actual viewing or browsing patterns (for example, offering a rental of The Last Jedi to viewers who recently watched Rogue One) or indirect such as identifying viewers at risk of churn.

In fact, the Rogue One/Last Jedi example is a bit of a misdirection, as that is the kind of relationship between viewer and content that is obvious. Where analytics really wins out is when it uncovers more unusual, and indeed unguessable, patterns in a viewing population. These can even be dependent on third-party data, such as offering specific movie recommendations dependent on weather data. Foggy night? Time for a horror film, and so on.

Traditional outbound advertising also can be made much more effective. While it is considered that the GDPR will prevent advertisers drilling down too far in their search for customers — one of the main planks of the legislation is that individuals cannot be identified from their anonymized data — the geographic segmentation of audiences in particular is proving a powerful draw for advertisers. Indeed, eMarketer figures suggest that US addressable TV ad spending is expected to reach just over $3 billion in 2019, more than double its 2017 level of $1.26 billion and up to 4% of total TV ad spending.
Analytics and AI in the TV Industry
Outbound monetization could really have an impact in improving the level of insight into viewing audiences by utilizing AI techniques.
This is because there is a strong correlation between TV content and various household attributes that advertisers are keen to target. It's here that our quote from Jean-Anthelme Brillat-Savarin ("Tell me what you eat and I will tell you who you are.") begins to really hit home as from viewing figures alone we can infer the composition of a household audience, for example if a number of children's programs have been watched it's likely that there are children in the home.

In the face of having to deal with potentially sparser first party data in the wake of the GDPR rollout, this is valuable information. In a totally non-invasive way it allows us to 'reverse engineer' household composition, using clustering algorithms to deliver smart segmentation information to advertisers.

What's more, this system has the capability to be constantly evolving too, updating as new viewership data is loaded in and reflecting the real world around it.

With privacy legislation an increasingly hot topic around the world, it may well provide an invaluable route for advertisers to be able to continue to segment and reach their target audiences in an addressable way.
In an industry facing cost pressures from many different sides, monetization is a key consideration when it comes to any deployment of new technologies. Happily the correct use of TV data analytics holds out the promise not only of paying for itself, but also facilitating the creation of new revenue streams.