It was once thought that the pivot towards OTT would kill off the Premium IPTV solution entirely, but if certain conditions are met it can still provide distinct advantages for many operators.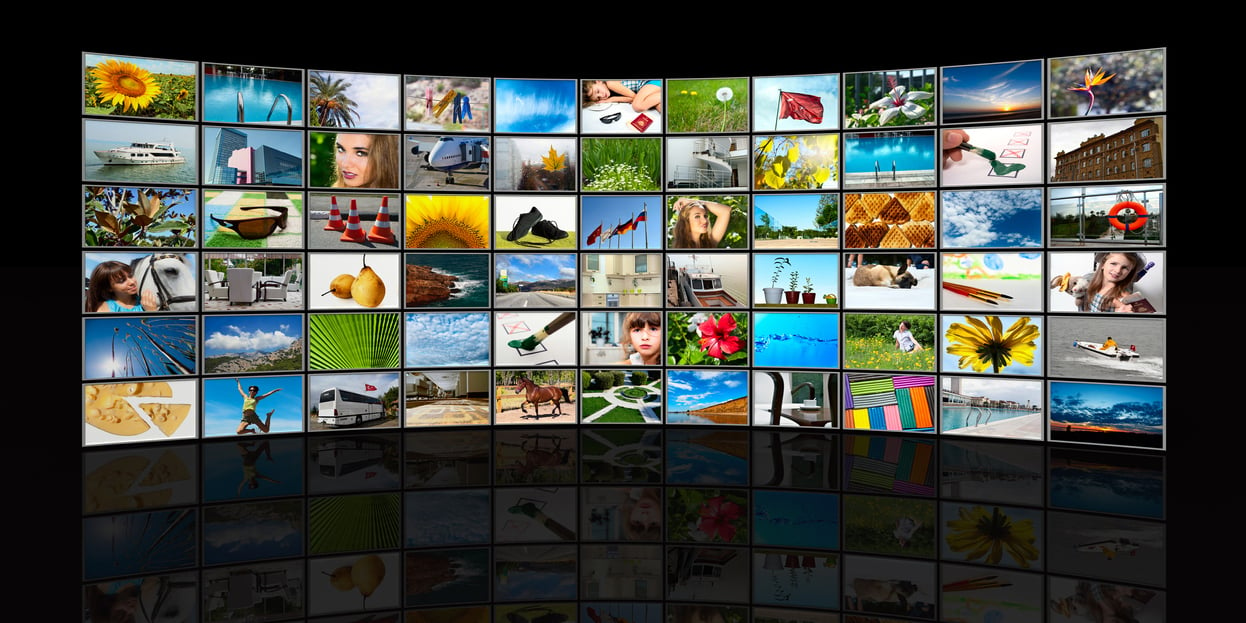 OTT was meant to kill off IPTV for good. Read any articles from a couple of years ago and it is almost like reading IPTV's obituary. However, these articles were premature. As the great American author Samuel Clemens memorably once said: "The report of my death was an exaggeration."
OTT is, of course, wildly popular. It is the technology that powers the streaming giants such as Netflix, Amazon Prime Video and Hulu. However, IPTV has scored some notable wins in recent months as well.
For example, cable's strong footprint in the APAC region has seen IPTV contribute significantly to a surge in Pay-TV numbers. IPTV market share increased from 18% to 23% between 2016 and 2017, and overall IPTV subscriber numbers in the region are projected to grow a further 75% by the end of 2022 to 257 million (see below).

Source: Broadband TV News
Meanwhile, Mordor Intelligence forecasts that IPTV will grow globally at a CAGR of 16.6% from 2018 to 2023, by which time it will have become a market valued at $98.87 billion. From $31.95 billion in 2017, that is an impressive rise.
The Advantages of a Premium IPTV Solution
The quick definitions of OTT and IPTV are below. The two terms are often conflated, especially in marketing materials, but they do in fact have important differences. These differences make a Premium IPTV solution attractive to Pay-TV operators — such as telcos looking for a triple play — who already have an established infrastructure in place.
---
OTT (Over The Top): Content distribution by means of the open internet
IPTV (Internet Protocol Television): Content distribution by IP protocol using a service provider's own hardware and equipment, usually using a privately managed network
---
It is worth pointing out here and now that an IPTV solution is more expensive to implement than following the OTT route. As well as the private cable network, it also requires additional infrastructure in terms of a cable headend that handles the reception, processing, and distribution of the IPTV content. And, at the viewer end, a set-top box is used to decode the signal. In contrast, an OTT solution simply requires getting the signal to the internet (though, of course, there are complications downstream from that in terms of Content Distribution Networks, and so on).
As a result the business model is very different between the two. IPTV providers might have much higher ARPU, but they have much higher costs too, partly as they are required to amortise infrastructure costs via standing contracts. So, what are the advantages? Why, if you were an operator looking to launch online video services, would you still go to the trouble of following the IPTV route rather than use the open Internet? We have listed some of them below
1. Quality
IPTV uses packet switching, which encodes video into small chunks of data which are then sent bit by bit to a single IP address. This is either a computer or a set-top box. Unlike with OTT, the operator is managing the whole process end-to-end over its private CDN. This allows it to prioritise the video packets and make sure there is no buffering or drop in video quality.
It can also use the functionality of the set-top box and its inbuilt drive to further mitigate any problems by providing local buffering at the user end.
As there is a worldwide move towards the consumption of higher resolution material — from SD to HD in developing markets, onwards to UHD elsewhere — quality issues are becoming more and more important. Higher resolutions require more consistent bandwidth, and for consumers issues of buffering and/or poor picture quality are often cited as one of the major factors in choosing and retaining streaming video services.
2. User Experience
While OTT offerings have become steadily more sophisticated, and may now even include live TV channels, they still struggle to provide the full functionality that can be found in the latest generations of set-top boxes. This includes such important services to the current market as catch up TV, series linking, and the ability to record content and store it locally with no viewing windows. These functions can be contained within an EPG which can also act as an effective marketing tool for the provider when coupled with data analytics, providing numerous upselling opportunities, etc.
IPTV's focus on the distribution of TV channels also tends to provide a broader range of content, with live events and sports in particular coming into the mix. Sport's importance to the health of the Pay-TV market is well documented, and with the odd exception — Amazon Prime Video, for example, has been successful in bidding for some limited rights to high profile sports including the NFL and EPL —the business model of IPTV is better capable of underpinning the rights' costs.
3. Stability
Stability of the open internet is not just an issue in terms of QoS. It also has to be considered in the longer term. The ongoing debates about net neutrality in the US have had global repercussions, while its establishment and subsequent repeal under successive US administrations points to its new, unwanted status as a political football.
---
Net Neutrality: The principle that all traffic on the internet should be treated the same. This means that service providers cannot throttle content or charge a premium to guarantee video streaming.
---
Currently, 22 US states are suing the Federal Communications Commission to reverse the repeal, other states have passed laws regarding an open internet, and only the transparency rule that means ISPs have to disclose how they manage traffic survives from the Obama-era legislation. There is a good summary of the current state of play over at C|net.
It must be recognised that, even when politics does not interfere, an OTT service is at the mercy of third party influences beyond the provider's control. This covers an enormously wide range of micro and macro circumstances too, from the significant capital expenditure of the broadband infrastructure build to the way that domestic WiFi routers are configured.
4. The Best of Both Worlds
One other advantage of an IPTV solution that is worth pointing out is that it can also provide high-profile OTT services. As we have written beforehand, there is an emerging trend for Pay-TV providers to also offer app-based access to SVOD services from within their own EPG. Comcast offers both Netflix and Amazon Prime Video via its Xfinity service, while Netflix has also been seamlessly integrated into the Sky service in the UK.
As more high-profile OTT services such as Disney+ launch this year, we expect to see more of this phenomena.
The Future for IPTV Solution Providers
The temptation has always been to see OTT as the natural replacement for IPTV. Certainly the degree of cord-cutting that has been seen in the US market in recent years would point that way. According to IHS Markit figures, the US lost 7.1 million Pay-TV customers between 2012 and 2017, while at the same time it gained 101.3 million OTT subscribers. Both these figures accelerated in 2017.
Moreover, it also says that cord cutting is finally starting to have an impact beyond North America, with pay-TV subscriptions also dropping in 13 other markets during 2017. However, against that should be measured the fact that Pay-TV revenue only actually fell in under half of those markets. Indeed, even in the US operators were able to increase pay-TV revenue as a whole by relying on a combination of price increases and upselling. This market adaptation is something always to be borne in mind when assessing revenue projection surveys.
It should also be pointed out that although Pay-TV subscriptions declined in 14 markets, there are almost 200 countries in the world. And, as we saw earlier on, IPTV is actually still undergoing substantial growth in regions such as APAC.
Of course, the infrastructure requirements of a Premium IPTV solution mean that its benefits can only be realised by a certain subset of operators. Nevertheless, in terms of delivering Quality of Experience to the end user and ARPU to the operator, it continues to make powerful arguments for its continued existence. As long as its proponents continue to leverage both, while keeping a close eye on and even copying innovation in the OTT market, there is no reason why reports of its death cannot still be seen as exaggerated for many years to come.