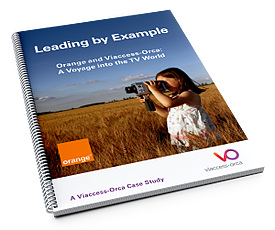 In recent years, Orange, with more than 236 million customers in over 30 countries, has established itself as a key player in OTT multiscreen TV, delivering cutting-edge TV services, in addition to their telephony and broadband services.
This case study examines how partnering with VO has enabled Orange to launch innovative TV services on every screen, across multiple countries such as Spain, France and Poland.
"Leading by Example - Orange & Viaccess-Orca Case Study" sets out the way in which VO's Voyage, TV Everywhere solution has enabled Orange to overcome challenges and build a solid foundation for success in multiscreen TV.