With video consumption continually on the rise, the battle for content security has yet to be won.
Securing your revenue in the new age of video piracy | DTVE Digital Symposium
Replay the discussion to learn how to secure your assets and revenues amidst constantly growing illegal streaming and video piracy. We will focus on the most burning questions of the day:
What are the main security threats to video service providers' revenue and how is this changing in the post-COVID-19 landscape?

What can legitimate rights-holders do to ensure that consumers remain loyal and look to them to supply their entertainment needs?

What role can advanced technologies such as digital watermarking and AI play in delivering better services and protecting revenues?
Speakers:

Kevin Le Jannic, Product Director, Security, Viaccess-Orca
Kevin Le Jannic is a Product Director, Security, in charge of Security Services at Viaccess-Orca. In the past, Kevin worked on new content protection techniques based on Viaccess-Orca's DRM while leading IoT and Virtual Reality programs. Before joining Viaccess-Orca he worked several years for Technicolor and then Bouygues Telecom on the development of IPTV portals and middleware's. Kevin holds a Master's degree in computer science and networking from ESIPE (Ecole Supérieur d'Ingénieurs de Paris-Est).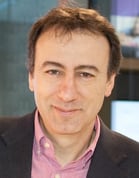 Jose Antonio Guzmán, TV Director, Orange Spain
Jose Antonio Guzman is part of the Orange Spain team since 2000 always managing audiovisual contents. He has been Broadband Contents Director, Head of Mobile TV, Director of Innovation and since Jan'10 TV Director in the Marketing Division at Orange Spain. As TV Director he took the responsibility of the TV and STB Strategy, Contents negotiation and Project Management of the current Orange TV service that was launched in Oct'13 reaching by Dec'19 almost 720k customers. Orange TV is a Hybrid multidevice TV service (IPTV, OTT and DTT) to push the adoption of Orange Telco convergent products that runs on Linux/AndroidTV STBs and apps compatible with the most common devices: Smart TVs, Samartphones, Tablets, Chromecast, FireTV, PCs…
His current position is Orange Spain Contents Discipline Leader and Contents Chapter in the TV Tribe.
He holds a bachelor in Telecommunication Engineering and a degree in Law.

Merrick Kingstonת Associate Director, Research and Analysis, Media Delivery, Omdia
Merrick Kingston engages in a broad spectrum of digital media and video technology research, focusing on subjects ranging from backend network infrastructure to frontend digital video software. His expertise spans IP video distribution, digital media business models, audience measurement and analytics, and the complex technology value-chain that stretches from the video backend to the end-user device. As part of the company's consulting business, Merrick has undertaken a wide complement of work with companies from across the value chain; his experience spans product and market-entry strategy, due diligence, competitive review and landscaping, customer profiling, and the assessment of anti-competitive practice.
Merrick holds a Bachelor of Arts from Middlebury College and a Master of Science from the London School of Economics. He speaks fluent Danish, French, and Italian.

Stuart Thomson, Editor, Digital TV Europe
Stuart is Editor of Digital TV Europe and digitaltveurope.com, the leading source for news and analysis on the digital video business internationally.
With 20 years' experience as a leading journalist covering pay TV and digital media, Stuart is an authority on topics ranging from the growth of OTT TV, multiscreen and multi-play offerings to the IP-based convergence of video and data services.
Stuart is a familiar face on the industry conference circuit as a moderator.