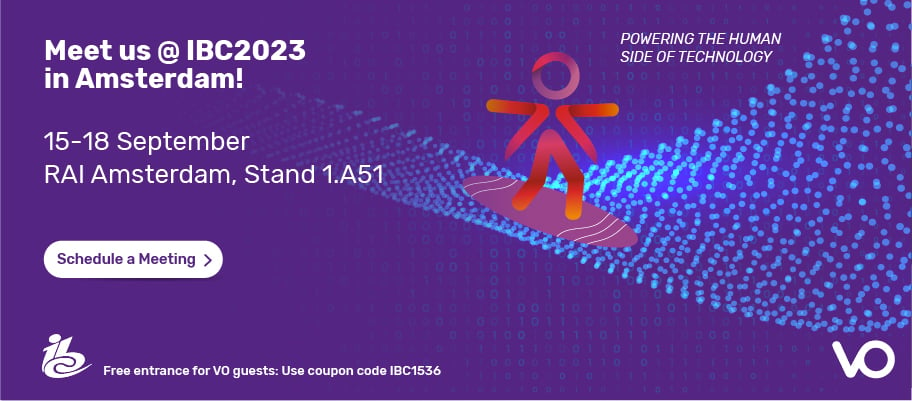 Meet us @ IBC2023 to see how we power the human side of technology with simplified service operations & optimized viewing experiences!
Streamlining Service Operations: Simplify service operations & management.
Prioritizing User Experiences: Simplify user journeys and maximize monetization.
Showcasing Customer Success: Watch our E2E solutions in action at live customer deployments.
Environmental Responsibility: We prioritize environmental consciousness at every level of our operations and actively invest in energy-efficient technology to minimize the carbon footprint of video solutions.

FRIDAY-MONDAY | SEPTEMBER 15-18, 2023 | STAND #1.A51
We'll be happy to see you at our happy hour! Fri-Sun, 17:00-18:00
Free entrance for VO guests: Use coupon code IBC1536.
16 September | Saturday | 16:15-16:35 | Innovation Stage | Hall 3
The Revolution of LLM: How Large Language Models Are Transforming the TV Industry. With Romary Dupuis, Chief Data Officer, Viaccess-Orca.
Join us to learn more about how the use of large language models is transforming the entire video supply chain, from content creation, distribution and security, to personalization, recommendations, advertising and analytics.
VIACCESS-ORCA IS TRUSTED BY