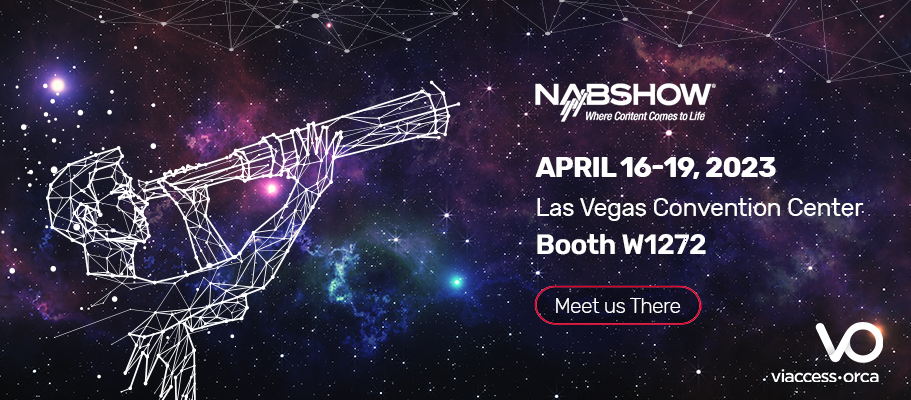 We empower TV operators & service providers to grow their business for the long run. Meet us @ NAB 2023 to learn how! Booth W1272, April 16-19, 2023.
E2E TV Solution
A complete suite of advanced TV platform with value-added services, including TV Console, Targeted Advertising, TV Apps, and TV Data services with QoS, QoX, and viewership data.
Premium Live Content
Everything you need to engage viewers & protect your premium live content, including Multiview, VR, Watch Party, and VO's Anti-Piracy Center: A set of services against all types of piracy.
Live Deployment
Watch our E2E solutions in action! From Service Delivery Platform, Secure Video Player with value-added features, TV Apps and content protection, to full-scope Anti-Piracy services.
VO's Secure Video Player will also be hosted by Ateme as part of the "Greener way to stream" demo at the Future's park zone. Be our guest! Free entry for VO guests, pass code: LV59666
Viaccess-Orca is trusted by: