SportsPro 2020: Building an effective strategy to tackle sports piracy
While piracy of premium video content is unlikely to fade away, sports content is evidently today's favorite target for global pirates.
Fighting piracy is a complex undertaking which requires multiple tools and resources and, above all, the right strategy.

Watch our tech showcase presentation to discover how to build an effective anti-piracy strategy and protect your premium content from both current and future threats.
Speakers: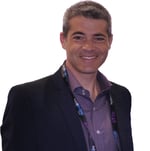 Pascal Birot, VP Sales EMEAR, Viaccess-Orca
Vice-President of Sales for the EMEAR region at Viaccess-Orca, Pascal has over 20 years sales and business development experience in the Pay-TV, Telecom and Media industries. He started his career in Denver, CO, one of the US cable industry hubs dealing with customers like TCI and AT&T Broadband before returning to Europe and serving MSOs across the globe. Pascal has dealt with a wide range of products and solutions in the Pay-TV value chain, from video compression to content security, service delivery and STBs. Before joining VO, he has worked for many key players in the industry, including Thales Broadcast & Multimedia, Thomson, Technicolor, and Alpha Networks. Pascal holds a Master's in Engineering from EIGSI in La Rochelle, France, and a MBA from Winthrop University, Rock-Hill, SC, USA.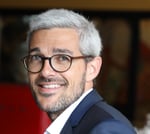 Kevin Le Jannic, Product Director, Security, Viaccess-Orca
Kevin Le Jannic is a Product Director, Security, in charge of Security Services at Viaccess-Orca. In the past, Kevin worked on new content protection techniques based on Viaccess-Orca's DRM while leading IoT and Virtual Reality programs. Before joining Viaccess-Orca he worked several years for Technicolor and then Bouygues Telecom on the development of IPTV portals and middleware's. Kevin holds a Master's degree in computer science and networking from ESIPE (Ecole Supérieur d'Ingénieurs de Paris-Est).