Targeted TV Advertising Webinar
With advertisers striving to better target their audiences and data-driven advertising gaining a strong momentum with all advertising stakeholders, the ecosystem is poised to adopt Targeted TV Advertising.
PLAY OUR WEBINAR to discover how you can be a part of the journey, optimize your monetization path, generate new revenue streams and increase ARPU. Our experts clearly outline the essential steps you need to take to harness the power of Targeted TV Advertising:
#1 Choose your solution: We will review the current market trends, relevant opportunities and available solutions so you can choose the best fit for your needs.
#2 Leverage the value of your data: Learn how to turn your first-party usage data into valuable insights, increasing user engagement and creating highly profitable target audience segments.
#3 Overcome the challenges: Maximize your opportunities while ensuring premium advertising context and a safe user experience, fully compliant with privacy-related regulation.
#4 Meet your demand: Coming from local, global and online advertisers, you need to cater for multi-channel demand through programmatic buying, to ensure efficient, scalable delivery everywhere.
#5 Focus on your target: Using advanced AI algorithms and analytics will enable you to scale-up, track and optimize performance, embracing high yielding new opportunities and business growth.
Speakers: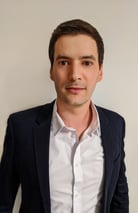 Dror Mangel, Senior Product Manager, AI & Data Solutions, Viaccess-Orca
Dror Mangel is a Senior Product Manager, AI & Data Solutions Domain. He is an expert in data driven products and in the joint ecosystem of TV service providers and the Ad-tech. Prior to joining Viaccess-Orca he gained business development and product management experience from leading startups in Israel's 'Start-up Nation', working with many global Fortune 500 customers. He holds a BSc in Industrial Engineering and Management from Technion - Israel Institute of Technology, and is currently working towards an MBA from Tel-Aviv University.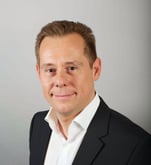 Gerald Sauvageon, SVP Sales Video / Addressable TV, Smart Adserver
With 20 years of experience in the Ad-tech and digital advertising industry – including 15 years at Google and DoubleClick – Gérald Sauvageon is leading the development of Smart AdServer's business in the international video and addressable TV markets. Before joining Smart, he held the positions of Head of Publishers and Head of Broadcast/Media/Entertainment at Google. In these roles, Gérald was responsible for direct relationships with publishers, broadcasters and operators across Europe. He was a pioneer in EMEA in monetizing digital TV with ad stitching during big events and has focused on developing addressable TV on Set-Top-Box, connected TV and OTT.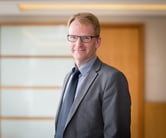 John Moulding, Editor-in-Chief, Videonet
John joined Videonet as Editor at the start of 2010, having spent over 10 years writing about digital TV and the long list of technologies and distribution models that simultaneously disrupted and enriched the television business. With Videonet he is focused on the unstoppable march towards connected, multi-screen entertainment experiences and what this means for key stakeholders including Pay TV operators, broadcasters, advertisers and the CE industry. John was Editor of Cable & Satellite International (now CSI) for six years before helping launch New Video Technology, and helped develop and research the conference programs for the IPTV World Series from 2006.