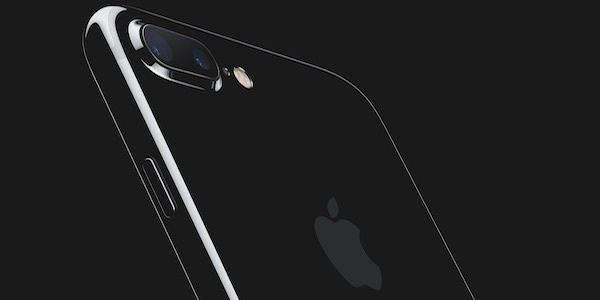 Back in February 2007, anyone interested in the emerging technology of mobile video streaming was preparing for MWC 2007 in Barcelona, where the newly-launched Apple iPhone was sure to be a major talking point. With this year's show coming up soon, it's very interesting to look back at quite how far we have come.
While Barcelona's Mobile World Congress dominates the mobile industry in much the same manner as CES sets the agenda for consumer electronics at the start of each year, ten years ago it was a slightly more modest affair. It was still big, but it was roughly half the size it is now; 2007's 3GSM World Congress (as it was then known) expecting 1300 exhibitors and 60,000 visitors.
This year's event is expected to attract 2200 exhibitors and somewhere in the region of 101,000 attendees.
While not all of that growth can be solely attributed to the iPhone, there is no doubt that the device unveiled by Steve Jobs on January 9, 2007 has had a major part in it. So ubiquitous has the smartphone become since that it's difficult to remember quite how revolutionary the device was, with its multitouch screen and virtual keyboard. But the text of Steve Jobs' speech to the Macworld 2007 audience on that day gives a sense of it.
"Today, we're introducing three revolutionary products," he began. "The first one: is a widescreen iPod with touch controls. The second: is a revolutionary mobile phone. And the third is a breakthrough Internet communications device.
"An iPod, a phone, and an Internet communicator. An iPod, a phone … Are you getting it? These are not three separate devices, this is one device, and we are calling it iPhone."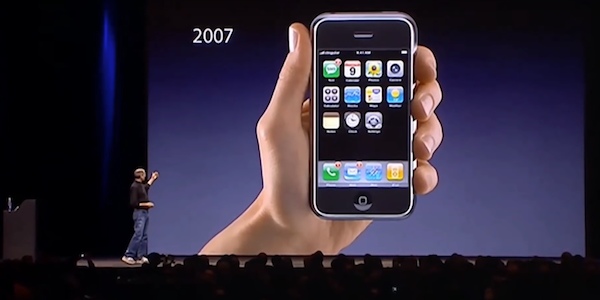 You can watch the master at work in his breakthrough presentation here. And rewatching it again only serves to emphasize the range of original technologies and new ways to use them, that the iPhone was ushering into the public consciousness.
The first models, the iPhone 3G and the iPhone 3GS, shipped in the US in June 2007. The price was comparable to today's units, models started at $499, though the spec has changed markedly: $499 got you a 4GB phone, $599 got you an 8GB model (by way of contrast, the base spec in 2017 is 32GB).
Sales were initially quite slow, but ramped significantly, jumping from 1.39m in 2007 to 11.63m the year later. In July last year, Jobs' successor, Tim Cook, announced that the billionth iPhone had been sold.
The iPhone and Mobile Video Streaming
Even a visionary such as Steve Jobs didn't quite grasp the full implications of what Apple had done with the iPhone, though. Here's a brief excerpt of part of his speech where he's demoing surfing the web to the audience. "So let's go to Amazon," he says. "And I love to go the DVD section of Amazon and see what DVDs are selling."
The short answer from 2017 is "a lot less." In 2007, the top-selling DVD in the US was Pirates of the Caribbean - At World's End, which sold 13,699,490 copies. In 2016 it was Zootopia, which sold a mere 2,186,687 units. There are any number of surveys and statistics which chart the decline of physical media and the rise of the internet mobile video streaming over the past decade.
Indeed, one of the key metrics in measuring this transition over the course of the iPhone's life has been the Cisco Visual Networking Index. In 2008 it reported that video had become nearly approximately one-quarter of all consumer Internet traffic, growing from 12% in 2006 to 22% in 2007, but all mobile data traffic only accounted for 26 petabytes per month.
Mobile Video Streaming Now and In the Future
Fast forward to 2016, and Cisco is predicting that consumer Internet video traffic will be 82% of consumer Internet traffic in 2020, up from 68% in 2015, and with a mammoth 127.8 Exabytes per month crossing the world's networks. And mobile is a huge part of that. By 2015, mobile data had reached 3.7 Exabytes per month, with 60% of that total being mobile data traffic a year later. By 2020 that will be up to 30.6 Exabytes and Cisco is predicting that by 2021 78% of the world's mobile data traffic will be video.
Meanwhile, Apple still continues to sell iPhones. The latest figures from Gartner suggest that the company sold 77m units in the last quarter of 2016. And while that pales compared to the 353m Android devices sold in the same period, it's still a healthy 17.9% market share for a single company.
And there's more to come as the iPhone moves into its second decade. For Apple itself there will be an iPhone 8 later in the year, with rumours already suggesting that it may represent a more radical change than recent models have seen between generations. OLED screens, glass bodies and wireless charging head the current rumour mill though, as ever, we will have to wait until the Grand Reveal and, as we know, Cupertino always manages to hide something up its sleeve.
Meanwhile, for the rest of the industry, and the future of mobile video streaming, there are two stats that really stand out from all the Cisco data. First, smartphones accounted for 8% of IP traffic in 2015, and will be 30% of IP traffic in 2020. Secondly, global mobile data traffic in 2020 will be equivalent to 15x the volume of the entire Global Internet in 2005. What's more, over three quarters of that will be video.