TV service providers are always looking for ways to increase engagement. Higher engagement in turn can positively affect the bottom line.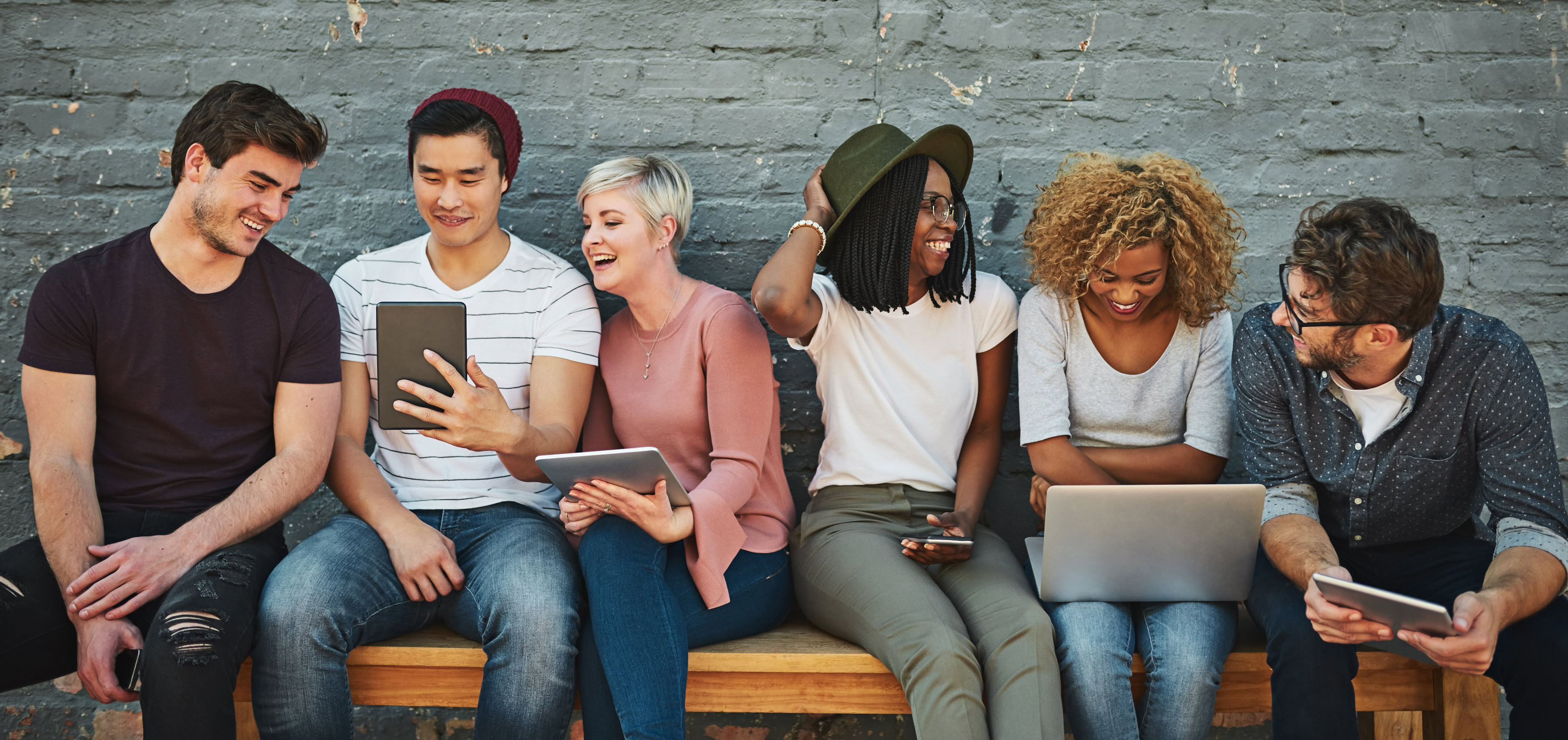 Viewers who are engrossed in content are more likely to watch more, order more videos and subscriptions, and stream more live events. It's not just for the moment, it's a long-term goal; operators need to increase Lifetime Customer Value (LCV) and find ways to keep subscribers on board for the long run. Especially in the ultra-competitive SVOD arena, this is a genuine challenge.
Here are five established ways to enhance viewer engagement, which can result in improved profitability and increased revenues.
1. Provide an excellent viewer experience
What makes people come back for more? One critical element is an excellent user experience – ensuring high-quality video and audio on all devices. When was the last time you kept watching a video even though it was blurry, or stopped and started? You probably can't remember. Viewers have zero tolerance for static, pauses, or fuzzy audio. They couldn't care less that the quality on a specific tablet may be compromised due to Android fragmentation, or that faulty infrastructure is causing latency issues. As more users move to 4K UHD, they become used to high-quality delivery, challenging TV operators to provide an entirely first-class experience.
In contrast, this October marked a number of outages, most famously Google, which was unable to deliver YouTube services for almost two hours. It then credited subscribers with a free week. And this was not its first this year, as it experienced previous outages, one most notably during the Russia 2018 football tournament. Similarly, Sky Television also experienced an outage in New Zealand, while in Texas AT&T was unable to provide TV and Internet for almost a full day due to a fire at a switching station.
With linear services, viewers are used to a high-level Quality of Experience where the new channel appears almost instantly after clicking the remote. Viewers of OTT content expect the same performance, on all devices in all locations, and are rarely aware of the technical complications in providing OTT solutions.
2. Personalize the encounter
The more the viewer receives recommendations that are specific to themselves, the more likely it is that they will relate to the content. But resonating with the content requires more than just a smart recommendation at the right time. OTT Service Providers requires accurate data on which to base these recommendations, and then must analyze the data correctly to be able to effectively make the experience meaningful to the viewer. All this, while complying with GDPR and similar regulations.
When successful, a continuous feedback loop is created, where the data collected on viewing habits is used to provide smart, personalized recommendations that are useful to the end-user as part of their viewing journey. If the messages are perceived as having integrity and are 'entertaining,' this can transform into higher satisfaction and engagement rates.
Personalization is not just about what to offer viewers, but also personalizing how it is offered. Viewers already expect personalization as they have personalized experiences throughout the day.
Personalized experiences can include:
Continued experiences: the ability to pick up and watch content that they stopped watching in the middle, or to be able to quickly start the next episode of TV series that they are watching
Creating Wishlists: so that they can view chosen content that they cannot watch right now, or view specific shows over and over
Personal recommendations: offering specific content to watch, based on their explicit and implicit preferences
Personalization provides viewers with the feeling that there is one to one relationship between them and the operator which encourages their trust and engagement.
Of course that in order to enable this personalized experience there is a need for the user consent to collect data on their viewing habits. But, once approved, this is all done according to the GDPR regulation.
When OTT Service Providers offer personalized profiles, wish lists and other features, such as seamless viewing from device to device, viewers become more involved and engaged with the TV services.
Depending upon the user's preferences, the broadcaster can alter the image in suggested content. For example, a movie that straddles two categories, such as being a sports movie and also a drama, could be recommended to sports fans with an image of sports, while being suggested to viewers of drama' with an image of people interacting instead.
3. Utilize social media sharing to improve engagement
The second screen is here to stay – according to Mike Proulx, co-author of the book 'Social TV'. He notes that: "Between 60-70% of people, when they're watching TV, also have a second screen device, such as a laptop, an iPad, or a mobile device." Leveraging this second screen is another way to encourage engagement, for example by providing additional info about the actors, bloopers, and more.
Even big networks such as NBC are using a multi-channel approach to keep up with viewers who are part of the digital world. For example, during the 2018 Olympics, NBC utilized traditional and online TV in addition to social media to promote the Games and enhance engagement. In the past the network might have avoided social media, thinking that it would draw viewers away from its channels. Now NBC is sending viewers to its official Snapchat channel, recognizing social media as a way to spread the word and boost engagement.
Many broadcasters go further, using voting and other methods to obtain active audience participation, in some cases enabling them to take part in the conversation, and influence and interact with their favorite content. The pioneers in this field at the start of the 2000s, such as American Idol, created mass-scale competition that allowed at-home audiences to directly impact the outcome of the broadcast (at that time via text messages). Those text messages have been replaced by social media platforms, but the objective remains the same; providing a way for the viewer to interact in real-time and receive instant feedback, heightening engagement.
Social media is also a great place to share behind-the-scenes tidbits, such as deleted scenes, upcoming events, and commentary from the cast and crew. This provides another medium to share juicy morsels of information, beyond what is available in the core product. Social media is not a one-way street; it's a great way to collect reactions and feedback from audiences. On some shows, cast members actively engage in the dialogue by liking and retweeting fans' posts, and are encouraged to do so by broadcasters (this can even be a carefully choreographed process). Fans also create virtual watch-parties and share humorous memes and gifs while viewing a show.
One service provider has taken social media to the next level. Beyond promoting itself on social media, OONA TV provides actual rewards. OONA TV is a non-subscription streaming service. When users share content on social media, they can obtain 'tcoins' that can be used at favorite merchants, providing a definite incentive to share more.
4. Provide original content that lures subscribers
Discussions of original streaming content typically begin with Netflix. Although no one method of Netflix has proven to be the reason for its success, original content is surely a strong factor. Note that in its recommendations, the number of "Netflix originals" almost always outnumbers off-brand content. It pioneered 'binge watching' and now make more television shows than any network in history. Amongst its successes, its mega-hit has been "Stranger Things." It's a bit of an outlier, according to Samuel Stadler of Parrot Analytics "it's a show that maintained a steady level of popularity….there hasn't been a show that comes anywhere close to it." Netflix continues to create a wide variety of types of content; its reliance on data is actually similar to how traditional TV networks relied on Nielsen ratings, and data is only part of the considerations in determining whether a show will be produced.
One of the objectives behind this content creation is to lure new subscribers, and get the current ones to consume yet more Netflix. Each viewer choice enables the company to collect more data on their viewing habits, enabling it to hone its future programming. Netflix has tracked viewing habits and identified almost 2,000 microclusters that each Netflix user falls into.
Yet all this comes at a cost. Amassing more than $8.34 billion in debt is not a risk most businesses would take. However, no one is bailing out on Neflix yet, since their original content and data-driven approach seems to enable them to continually lead the pack.
5. Utilize powerful, accurate business analytics
Measuring the impact of recommendations is critical, to know what is succeeding and what isn't working ― in consumption, conversions and ARPU. It's not simply enough to be just measuring the content, it's also essential to measure the effect on packages, promotions and advertising. It's the sharp, actionable insights that can be used to fine-tune offerings, upsell opportunities and promotions.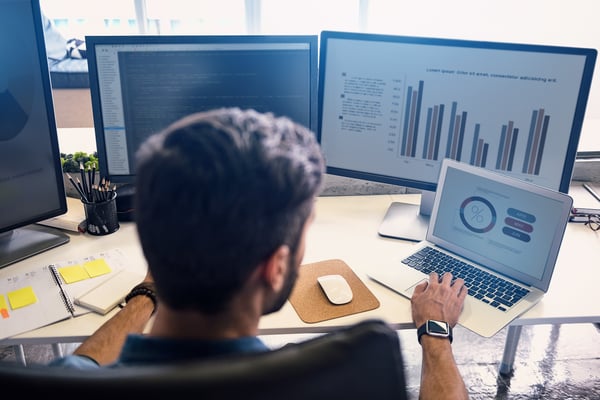 One suggestion is not enough, additional pointers are required. VO's TV Business Analytics, for example, shows how a single recommendation can turn into multiple engagement actions, based on the cumulative effect of personalized suggestions. These analytics can also uncover more unusual patterns in a viewing population. Analysis of these patterns may be used to identify who is at risk for churn, so that the correct steps can be taken to attract these viewers back. Combined with relevant third-party data, recommendations can also be related to other conditions, such as national events, or even the weather. Is it the first day of summer holidays? Time for a vacation film, or an action flick. Storms brewing? Suggest a horror film.
In addition, to truly personalize the viewing experience, OTT and TV Service Providers should try to build strong relationships with their users to obtain feedback about their usage, and discover what issues they can help them solve. Analysis of what viewers are searching for, and even reactions to customer support issues can be used to assist with decision-making. This additional information, when combined with data analytics, provides a full picture that truly can personalize the viewer experience.
The last word on engagement
As the TV arena becomes increasingly competitive, service providers require ways to differentiate themselves. Providing high quality TV content, with a superb delivery is essential to enhance engagement. In addition, both the content and the context it is offered in must be personalized, based on top data-driven solutions and services.