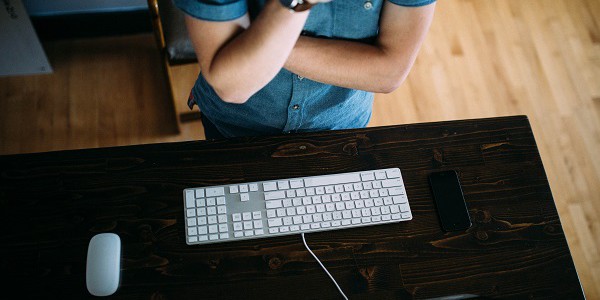 A couple of weeks ago I was invited to speak at the 4YFN conference, which is an event devoted to innovation in the mobile and digital ecosystem, as part of the Mobile World Congress, and I shared my views on Internet and mobile and the best practices in transforming TV.
In this post I'd like to share with you how some best practices of the Internet and mobile world can be inspiring for the video world.
So, Internet has transformed mobile, and has become even more immersive. Think of the major services: today you are constantly connected to Facebook or Twitter; any web page has the option of sharing content on social media; any online game has the option of publishing your score or inviting your friends to join… You are always a click away from FB.
TV is different, and still carries a different logic - to a larger extent editorial logic, which isn't delivering the same immersive experience one gets from the internet and mobile. But don't worry, we're getting there. Today's TV Everywhere services are much more immersive than "old" TV services: service providers make their services more immersive by using recommendations or second screen applications. And in my opinion the rules of the game are about to change in the next four years, as TV is about to really meet Internet and mobile.
But I'm using the word "inspiring" on purpose, as I believe the best practices from the Internet world cannot be directly "applied" to the TV world:
Because the editorial logic of TV brings a lot of value to the users and should not be deleted
Because the business model of TV services is to a large extend "paid for", while most of the Internet services are audience-based, and best practices highly depend on the business model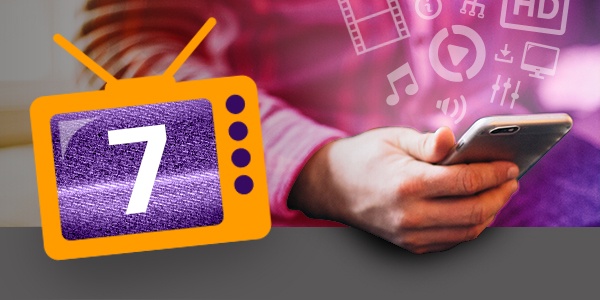 Let me take you through the 7 best inspiring practices in how to make the experience more immersive & engaging.
First, create a personalized experience.
Personalization is everywhere in the users' Internet and mobile experience, and a major best practice that will transform TV services.
One of the strongest examples of personalization is Google Now, which leverages the ability to predict user expectations. Google Now uses your habits and your calendar to predict the information which is relevant for you NOW.
The television world comes from a "broadcast" culture, the exact opposite of a personalized experience. But personalization has already entered video services, primarily through content recommendation. Most Tier 1 services are providing personalized recommendations, and this service delivers results. For instance, as our case study shows, 88 per cent of yes' customers have opted-in for our COMPASS recommendation service, allowing the service to use their past and future usage habits to provide better recommendations.
The potential of personalization for video services goes far beyond catalog recommendations. Imagine personalized notifications to help you remember what matters to you. Imagine personalized templates or personalized look and feel. Imagine a personalized TV channel. All these options mean that service providers would be able to increase user engagement and assume the position of trusted advisors for their users.
Second best practice: Test continuously
A/B testing is a great way to improve services, by comparing the behaviors of subsets of users enjoying variants of the service.
For instance, this is how Netflix prepared its new "look and feel" in 2011. The result: retention in the variation increased by 20 to 55 basis points, and engagement grew by 30 to 140 basis points. Their approach is that "What people say and what they do are rarely the same." and eventually what matters is what people actually do.
This story explains how a "big" change in the user experience can be tested and deployed in a matter of months. A/B testing also enables "smaller" changes in a matter of weeks or even days. Today, every user of Internet giants' services is involved in tens of tests simultaneously.
What can we test with A/B testing? Features, interfaces, and content- whatever you wish!
Third best practice: Combine editorial and automated
At a glance, "editorial" as it is done in the broadcast world and "automation" as it is practiced in the personalization technology seem to be quite the opposite.
I don't think so.
First of all, you can blend: editorial VOD recommendations with personalized / automated VOD recommendations. But when you blend, do it in a way which keeps the consistency of the service and the consistency of its business model. It is risky to mix free and "à la carte" programmes in the same set of recommendations for instance.
But actually, the complementarity between the "editorial" philosophy and the "automated" one goes much further. What is displayed to the user is in general the outcome of an automated tool. But the rules of this automated tool include an editorial approach. For instance, you can set your VOD service in a way that 20 per cent of the content displayed to users is recent movies, ones that sold more than 1 million cinema tickets etc. This automated tool will also crunch a lot of "editorial" kind of data and metadata, and getting access to quality editorial metadata is crucial.
Where will the performance come from? The ability to gather high quality data- both from an editorial and customers knowledge perspectives will surely show results.
Fourth best practice: Open the wall gardens
The Internet is open and the navigation is endless. But pay-TV operators are used to an opposite, "wall gardened" approach, where their STB is delivering only their service.
Let's look at the approach that other players, such as Amazon or Zappos, have adopted. On the surface, they could offer only their products, and that would make sense in an e-commerce ecosystem. But actually, they do offer their competitors' products. Why is that?
What e-commerce giants realized is that the most important thing is that customers find what they are looking for every time they go to their site. This way they will see the giants as a trusted source/advisor, and they will become the only entry point to any purchase.
In the video world, being the only entry point, the "gateway to all content", is a real challenge. But pay-TV operators have been in this position for as long as the STB became the only access to content, and some solutions already exist. For instance, the latest STB by Orange lets the user access content licensed by Orange, content services by partners like TF1 or Netflix, and also browse the Internet.
Fifth best practice: Keep it easy
Since the launch of the iPhone, the UX in the mobile world has been dramatically changed to cool and easy. On the other hand, most video services, especially those on the STB set, are not offering this level of ease. Remote controls, EPG grids and video categories are not as fun.
This is actually a paradox: video services should be the most entertaining ones - and they are not there yet! How can we fix it? Tablets and smartphones should become the remote controls. In my view this is the major breakthrough of Chromecast. Furthermore, metadata are key to enable a smooth navigation. In addition, operators should pay more attention to design.
Sixth best practice: Share
Sharing is highly engaging. People like to comment, to be liked, etc. Content is something you want to share, as it is about emotions. For instance, a large part of the traffic on Twitter is linked to TV and video content. Soundcloud uses a lot the social features in its experience as well.
But this is only the beginning. Today most of the social interactions take place outside of the video service, while there is value in making 'sharing' part of the video service. The next level will be "managed communities", for instance, those ones set up for Game Of Thrones or Barca fans.
Seventh best practice: Make it a game
Airlines have been using gamification practices for a while. For instance, frequent flyer programmes. How can users win points in a video service? By watching? By rating? By playing quizzes? And what about the status? I'm not sure that being dubbed "the one who spends most of his/her time in front of TV" is the most attractive status… But being recognized as a "GOT expert", a "soccer expert", or an "influencer", would be an appealing status.
To read more on how gamification can be applied in the TV market, read my previous post.
To sum up: No matter what their business model is (subscription, "à la carte", ad funded…), the key challenge for content services providers is user engagement.
I invite the players of the content world to be inspired by practices from the Internet and mobile world: This way, users will enjoy video services more and more and it will help grow the business!