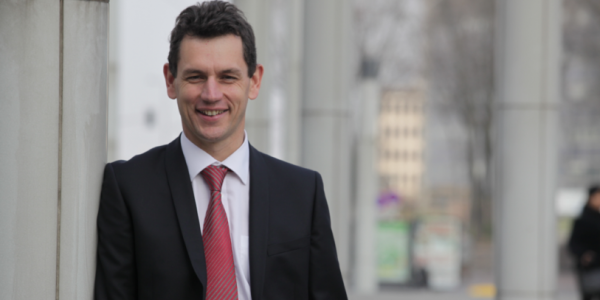 A Commentary Piece on the Business Strategies of CAS/DRM Companies
I was quite intrigued by the article written by Jon Evans, "The Business of Fear," which focuses on the NSA and raises some thought-provoking questions about security activities in various fields. (http://techcrunch.com/2013/08/03/the-business-of-fear/).
With our content protection activities, are we in the same business as the NSA? Is Viaccess-Orca in the business of fear?
Fear arises when parties are unable to assess risks. An American citizen can hardly assess the country's national security risks, but experienced Pay TV executives are well aware of the piracy risks their companies face, and piracy's potential impact on business.
Several years ago, we started moving away from the traditional approach of Conditional Access System (CAS) vendors, which was to deny any occurrence of piracy of their own technology, even if it had been proven by the customer. We chose to take a new tack which recognizes and respects the competence of our customers. It is common knowledge in the industry that piracy is a risk for any Pay TV provider, and that providers expect their CAS vendor to help manage this risk in the best possible way.
We believe that our customers are well-informed and sophisticated about their risk management. We help them assess the risks to the best of our abilities, as well as provide them with tools to mitigate these risks. That's the big difference between security activities which are leveraging fears (as criticized by Jon Evans in the article "The Business Of Fear") and the approach of managing risks with transparency.
Those organizations instilling fear in their end users may be overreaching and magnifying the risks out of proportion, simply because they can. Evans challenges the NSA's actions and its budget allocations, charging that the NSA has been allowed to get away with its activities because it has chosen to conduct a "business of fear." This leads us to wonder whether the content protection industry may also be going too far in trying to achieve its objectives.
Are we infringing individuals' liberties, like the NSA seems to do? The answer is simply, "No."
Are we blocking legitimate actions by end users because of the piracy risk? This is a fair challenge to the CAS/DRM industry. Some end users complain that it's often easier to consume content on all screens using pirate operators rather than legal servers. Could this be due to CAS/DRM considerations? First of all, there are usage limitations set forth in the contracts between owners of the rights and service providers. CAS/DRM is there to enforce the contracts and to facilitate the use cases allowed by these agreements. In general, CAS/DRM technology enables different content use cases and does not significantly limit the actual user experience.
Evans' article claims that fueling fear enables the NSA to obtain huge budgets that it would not have otherwise received with more rational approaches. This is hardly the case with security companies in the business of CAS/DRM, and there are at least two major differences between the NSA and our business:
- National security has no definable monetary worth, while a Pay TV provider has clear and measurable financial value. As a result, we protect this pay TV service at a price consistent with the value of its content;
- We are in a competitive business! This cannot really be said for the NSA, even if relationships among different US agencies are far from being my expertise. Our customers have choices and can buy at the best price.
All in all, prices of CAS/DRM solutions make sense in view of what is at stake and the competitive pressures in the industry. Jon Evans writes that, "the fundamental problem with (…) most security companies, is that it's not really in the business of security: it's in the business of fear." I understand a "business of fear" to be a business which exploits people's anxieties in order to induce them to make irrational decisions. We at Viaccess-Orca want our customers to make rational decisions and therefore promote a transparent risk management approach to the threat of piracy.
We are in the business of trust.