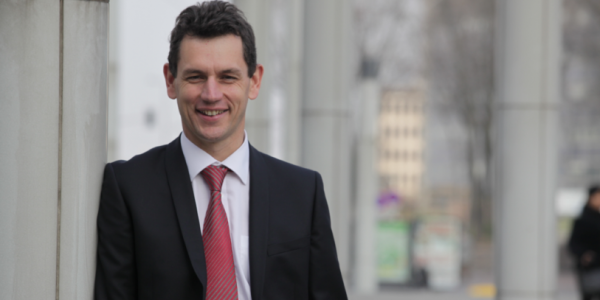 In my previous post, I highlighted the importance of looking at the content experience from the customers' perspective. This was a point of focus at the TV Leaders Summit (TVLS) in Athens. One of the main attractions at TVLS was the engagement model, and our team is now ready to demonstrate it once again at IBC 2013. We already know that it's paramount to understand how users enjoy content services in order to analyze how content services providers can increase user engagement, but what are some of the secrets of increased user engagement? It all starts with the quality of the content itself. For viewers, premium content, such as major sport events, great movies and hard-to-miss TV series, is the most valuable and engaging. To monetize premium content, content service providers need to implement business rules and protect content from threats of piracy.
So what do viewers expect? As mentioned in the previous post, they want to be able to consume content at any time and on any device. This experience is delivered by the service platform, which becomes the cornerstone of a unified experience across all screens by providing users with their expectations of flexibility of time, place and means of content consumption.
Viewers also expect to get a personal experience. They want to feel that the service is familiar enough with them to create a unique, personalized approach. They also want to be able to interact with their friends.
Another crucial part of the customer journey is content discovery: how do viewers discover what to watch? They expect recommendations from the service, which must be personalized.
Last but not least, viewers are multitasking, which offers content service providers an opportunity to shape an immersive experience across all screens. Second screen applications can deliver an amazing content-based experience on the main screen by leveraging enriched metadata and cognitive exploration (check out this example).
We are therefore here for a mission!
Deliver solutions that demonstrate the engagement model in order to generate opportunities for content service providers- seems mandatory these days. With this in mind, we wanted to devise the optimal way of demonstrating each layer of the engagement model at IBC this year. We decided that featuring the following solutions at IBC best illustrates how we turn this vision into a reality:
- Eye on Piracy encompasses our anti-piracy services, allowing us to protect the value of premium content;
- Our TV Everywhere solution offers the ultimate content experience, including a brand new user experience, launched for the first time at IBC. The solution is secured with our own Connected Sentinel, a powerful new digital rights management (DRM) solution supporting MPEG-DASH and integrated with the new AirTies STB.
- Hybrid TV is our solution for delivering a comprehensive user experience on TV while ensuring a high level of content protection by utilizing card-free security
- DEEP (Data Enrichment and Engagement Platform) provides the maximum immersive experience on a second screen, automatically generating thousands of digital magazines, based on advanced metadata and algorithms.
I believe our vision of the ultimate content experience, reflected here in our engagement model, is the beacon not only of our future, but also that of our customers and of the industry.
Click here to read more about what we plan to show at IBC 2013, check out some images, and come meet us in Amsterdam to discuss in more details how to best address the challenges facing the pay-TV industry these days.