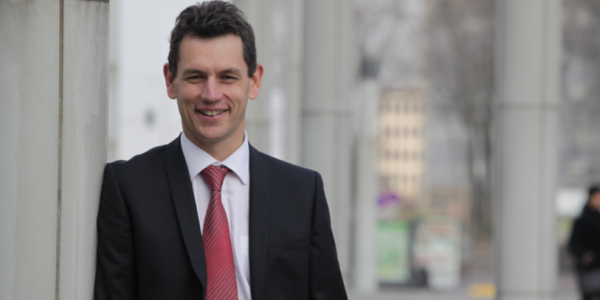 In the near future, TV sets are going to be connected to private and/or public IP networks. In fact, according to Informa Telecoms & Media forecasts, by the end of 2016, we will see more than 1.8 billion devices, ranging from TVs, STBs, game consoles, Blu-ray players, and media streaming boxes, "with inbuilt Internet connectivity in use in over 570 million homes."
Perspectives: Customer vs. Industry
From the customer's perspective, the choice is between integrated connected TV sets, where the technology enabling access to IP-enabled services is embedded in the TV set, or systems where the technology enabling such access is located in other devices, such as set-top-boxes, streaming boxes and tablets, with the TV set used basically just as a screen.
Let's assess both these options:
Options

Pros

Cons

1. Integrated connected TV sets

Simplicity
Price (?)
Heterogeneity and legacy management for service providers

2. Screens connected through other devices

Upgrades (security, user interface, etc.)
Flexibility for service providers, which allows for innovation and other advantages

Different life cycles (shorter)
Complexity
Things get interesting when viewed from the industry's perspective.
TV set manufacturers could choose to concentrate on the first option of developing integrated connected TV sets. This would still leave open possibilities for the second option of creating systems where screens are connected through other devices. Chromecast is a good example of a company taking the second approach and maximizing the value in the "smart" connection. Apple is another outstanding case of a company focusing on screens connected through other devices, although it is rumored to be launching integrated TV sets at some point in the future.
Content services providers often experiment with integrated connected TV sets, but usually prefer working with screens connected through other devices. This is especially true for pay TV operators who still support set-top-boxes and want to retain control of the remote control, whatever it may be in the future.
Many issues arise from service providers juggling both options. For starters, they face a conflict of interest with TV set manufacturers seeking both to dictate the user experience design and to provide their own services in order to differentiate themselves in the market. Service providers must also contend with technical heterogeneity and lack of openness, which result in:
- Different user experience designs for their customers depending on the brand of the TV set. Content service providers prefer to offer a consistent experience to all their subscribers.
- Additional integration costs for inclusion of all possible devices in the content service provider's ecosystem.
Suppressing the cost of the set-top-box is of course of interest to those content service providers who don't charge for it, but this does not generally compensate for all the difficulties mentioned above.
The key to the success of integrated connected TV sets boils down to one of two choices:
Design your own closed platform or walled garden with a unique quality of experience. Currently, Apple is probably the only company in the world managing to do this. In order to become a trusted content service provider following this path, you must establish both differentiation and legitimacy.
OR
Create an open ecosystem, compatible with various TV manufacturers and service providers. This is what TV set manufacturers are trying to do (as indicated in this Informa study), but it is not yet clear how they will overcome the challenges of fragmentation and of long-term management, which is definitely not their strong point.
Looking Ahead
With the exception of Apple's ecosystem, the use of closed platforms will probably be marginal. Most users will end up interacting with IP-enabled services though another device. Tablets are likely to emerge as the winner and may even become the first screen. The traditional big screen will become a digital TV set, with IP connectivity controlled by other devices. Installing "smart" features in TV sets themselves will not provide a great deal of value for their manufacturers. Still, penetration levels of pay TV and connected TV will vary between countries.
If you are interested in the value of display features of TV sets, I recommend reading this report by Rethink. It is very thought-provoking, and outlines today's challenges for TV set manufacturers.
Image Credit: http://www.actualidadipad.com/