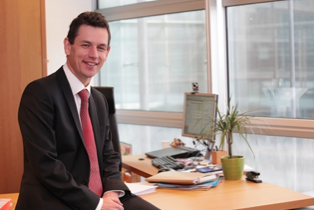 This year at IBC, Viaccess-Orca had a lot to prove. We wanted to show the world that our merger in June was more than a new face. We wanted to show our customers and partners that Viaccess-Orca, as one unified brand, was about solutions and innovation. And, in just three months we did that at IBC!
Our business strategy has always been to create and deliver solutions to help our clients grow their business. At IBC we wanted to focus on our core business and highlight embedded CAS for digitization projects for cable operators throughout Southeast Asia, India, Latin America as well as our TV Everywhere solution to help operators future proof their business.
But we also wanted to show off our innovation. At IBC, we introduced two new solutions, Data Enrichment and Engagement Platform (DEEP), a new family of services providing smart aggregation of second-generation metadata. DEEP introduces rich content to the second screen as part of the content service provider and gives the user a magazine-like experience while searching for content on their tablet. And, because our DNA includes the protection of that content, we introduced Peer-to-Peer (P2P) Tracker, a new service for content service providers and content owners to monitor and measure illegitimate peer-to-peer redistribution of live content which is the fastest growing phenomena of web piracy.
I was also on a panel that looked at issues around the future of OTT. The question of legacy versus new OTT is not the issue, for Viaccess-Orca it's about a shift in the industry and the company with the best tools all around to help the operator ride this OTT wave and deliver compelling content which is also protected from piracy will help them deliver a true TV experience to the end user. OTT is the off-spring of IP television and Viaccess-Orca has been there from the start to give operators the tools they need to face the challenges of the new OTT world.
We were also proud to win two ConnectedWorld.TV Awards at IBC this year. We won the Technology Breakthrough of the Year award for our unified service platform and the TV Service Delivery: Services, Platform and Architectures award for our IPTV/OTT service delivery platform, TV Everywhere.


Our innovation was contagious and we even had several media tweeting their views on what they saw on our stand at IBC. We are very proud that what we created motivated someone to talk about it to the world.
I'm happy to say that at IBC, Viaccess-Orca showed the world that we were not a dinosaur and the merger created complete innovative Over-the-Top (OTT) and IPTV technology solutions that give our customers the tools they need to manage piracy and delivery a truly compelling TV experience. On top of that, we had a lot of fun showing off our new brand in our double decker booth – bringing some serious fun to TV.
I am very proud that all our teams –all worked so hard to create such a special event and I am pleased to be a part of a team that strives to create technology and services that helps operators roll out unique and compelling TV services to their customers.