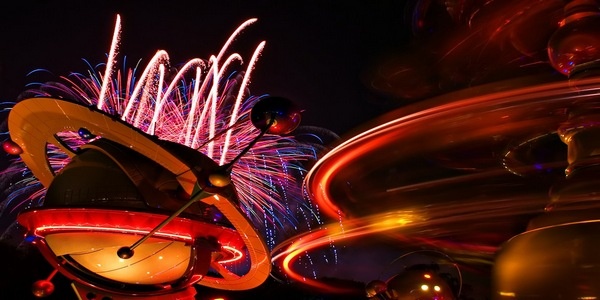 This year's CES in Las Vegas saw TVs get literally rolled up as 4K HDR became the de facto standard, VR kit hit the market at a much higher price than anyone expected, and, in a virtuoso performance, Netflix CEO, Reed Hastings, turn on the service in 130 countries while he was making his keynote speech.
CES might not be the event it once was; the growth of the year-round windows on new technology that are the crowd-funding websites and the fact that we are somewhat caught in a transitional lull between iterative improvements on established technology (wearables, TV sets) and stuff not quite ready for the mass market (autonomous vehicles, the Internet of Things) makes sure of that. But in terms of spotting trends in consumer electronics, pair it with February's Mobile World Congress and it is pretty much unbeatable.
Here is what we learned this year.
The High Cost of VR
There were plenty of surprises at CES (Kodak relaunching Super 8 amongst them), but if there was one shock it was the announced price of the eagerly-awaited Oculus Rift VR headset. $599 was very much at the top end of expectations, and it caused the sort of storm of argument that the twitter and blogosphere sometimes revels in.
"It's hundreds of dollars more than an actual gaming console, and twice as much as the original development kit," wrote The Verge in an article with the subhead 'The thing that democratized VR is now its exclusive high end'.
"It also requires a powerful computer to run — maybe $1,000 if you build it yourself," it continued. "It's a gamer's device."
Beyond all the hype though, one thing that stood out very clearly at CES was that in 2016 VR does not start and finish at Oculus Rift and that, even as it strikes off towards the high-end gaming frontier, there is very much a mass market waiting out there.
HTC's announcement introducing the Vive Pre was a case in point. The Vive was meant to be out by now, but had been delayed following what chief executive Cher Wang had described as a "very, very big technological breakthrough". This turned out to be a front-facing camera system that allows the wearer to see the objects in the physical space around them: a switch if you like that turns Virtual Reality into Augmented Reality.
This is not new. Samsung's Gear VR has a pass-through mode that does the same thing (and at $99 is significantly cheaper than the Oculus Rift is and the Vive probably will be). But those that used the Vive Pre at CES though fed back quickly on how well it was implemented: step beyond a certain boundary and you perceive a membrane-like grid beyond which the outside world swims gently into view.
In other words, it brings in the real world surroundings without breaking the suspension of disbelief, which has, of course, been a cardinal rule of media for decades.
It's a neat implementation of a neat trick, but more than that it highlights the current state of VR. The price point might be high at the moment, but it will come down. Crucially, though, the technology is there now to make it happen and make it look good, the key is in the execution, the design and managing the user interface.
Of course, we unveiled our demo of a VR-based, 360-degree personalised EPG back at IBC to some impressive reactions, showing exactly how that UI and the UX can translate into current living rooms around the world. More details here: Game On for Virtual Reality [IBC2015].
---
Heading to MWC Barcelona in February? Come and see our latest VR demo. Book a meeting now.
---
#NetflixEverywhere
While the introduction of 4K HDR is great for consumers, content owners are already nervous about the impact it might have on piracy. Also talking about piracy was Netflix CEO, Reed Hastings, who in the course of his keynote speech not only announced that the company was adding another 130 countries to its roster, but that they were being switched on then and there.
Hastings has often contended that consumers want to pay if they can but geoblocking prevents them doing so. The Independent quotes him as saying: "The basic solution is for Netflix to get global and have its content be the same all around the world so there's no incentive to [use a VPN]. Then we can work on the more important part which is piracy."
As the paper also detailed, after Netflix announced on Twitter that it was now "everywhere" a user asked "and same content everywhere…?"
"Still prisoners of territorial licensing," Netflix responded, "moving quickly to have global availability of all content on Netflix."
But this is the power of the cloud in a nutshell: being able to spin up enough servers to add the rest of the world and billions of potential customers in one fell swoop is an incredibly impressive feat. In fact, everywhere except China (which the company says it is actively working on) and countries that the USA currently ban such as Syria and North Korea are now within Netflix' reach.
Download our Eye on Piracy guide to help protect your content on a global basis.
2016 is the Year of 4K HDR
The 35-strong Ultra HD Alliance — which includes everyone from Sony, LG, Samsung and Panasonic, and on to Amazon, Netflix and Sky — announced a new logo scheme for 4K TV sets, and a minimum spec they must reach to achieve to be awarded it. Hopefully, this should not only ease consumer confusion over the format but also confirms HDR as part of the base spec of modern TVs.
Cleverly, it also hedges its bets as to the future of screen technology, with a dual spec that states a combination of peak brightness and black level must either be "More than 1000 nits peak brightness and less than 0.05 nits black level OR more than 540 nits peak brightness and less than 0.0005 nits black level."
Given that LCD can hit higher luminance levels but has relatively weak blacks compared to OLED, which in turn can't reach the same levels of brightness, this effectively ensures that both OLED and LCD screens can match the spec.
OLED screens have yet to fully realise their promise, but LG in particular is betting on it and is investing billions in new manufacturing plants and methods. Its potential is illustrated by the curved screen prototype the company exhibited at the show that could be rolled up like a newspaper. It was fragile enough that it had to be kept behind glass, but felt very much like a genuine glimpse of the future, just not one that we can touch yet.
Photo credit: Express Monorail via Foter.com / CC BY-NC-ND