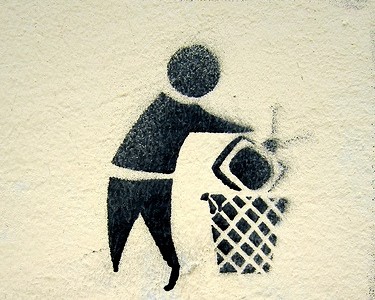 The biggest cable TV operator in the USA is set to get even bigger.
Last Thursday, 13 February, Comcast confirmed a deal to buy rival Time Warner Cable for a princely US$45.2 billion. The new company would control three-quarters of the American cable industry and strengthen the assets of Comcast, who already owns the NBC broadcast network and the Universal film studio.
Combined, the merged operation would cater to about 30 million pay TV customers, reaching coast to coast from Los Angeles to New York. While the deal will need to pass the scrutiny of US regulators, Comcast's chief executive, Brian Roberts, has said: "We believe this transaction is approvable. It is pro-consumer, pro-competitive, and strongly in the public interest."
So, these are the bones of the deal. But what does it mean for the industry as a whole?
Nothing was noisier this week than the news of the mega-merger. While we can't claim to have been able to predict this specific deal, it comes as no surprise when taken in the context of the revolution in content consumption.
This revolution is one that we have been a part of and vocally predicting for a number of years. It strongly de-emphasizes, from a service provider's point of view, the importance of physical infrastructure while putting a premium on availability and reach. This is what gave rise to those twin buzz words of multi-screen and TV everywhere, the long-standing 'net neutrality' battle and the idolization of the tablet as the proto-typical consumption point that manifests this 'everywhere, anytime' approach.
Some may be tempted to see the merger as merely as an opportunistic move by Comcast to gobble up a struggling competitor and gain a larger market share. It is true that on a tactical level, Comcast will locally compete with this or that rival, usually on broadband and the Comcast-DirecTV bickering is as entertaining as they come, as you can hear on this radio spot or see on this gorilla-gram of a TV spot. (If you've got the time, there's even a compilation of DirecTV's Get Rid of Cable campaign.) However, when a titan like Comcast looks at the competitive landscape today, it is no longer AT&T, Direct TV or even Verizon that they see.
Having doubts? Look at this US commercial and ask yourself who Comcast is positioning itself against? Answer: from Netflix to Hulu to Amazon, and all the way to Apple – or so says VideoNuze. Just wait to see who will be the most vocal opposition to the merger. And for a preview of the potentially dirty war that could break out, look at the flap over the latest Netflix ISP rankings.
In the wake of this revolution, service providers will need to transcend the physical access network to reach consumers on the devices, in the locations and with the content the audience is hungry for in that context. And not only that, as the competition heightens, the focus needs to be on maintaining consumers' attention, engaging them around the topics and content that are most interesting to them. Comcast understand a thing or two about personalization – or at least with their X1 and X2 platforms they are trying to – and this move gives them a larger field to play in.
As for the impact of this deal for the market as a whole, this may be yet another move away from the Pay TV bundle as we know it. No longer will consumers take on un-breakable bundles of 'must-have' and 'never wanted' channels. Instead they'll be offered a new content-access bundle - specific content packages with the broadband to stream it over, as was hinted last September.
If there is any single company that can bring about such a reality, who would be more likely than a combined entity of Comcast, representing the strongest content-play of the MSOs, and Time Warner Cable, the first operator to publically admit to a shift from TV to broadband infrastructure?
What's all that noise you ask? That's the sound of the revolution…