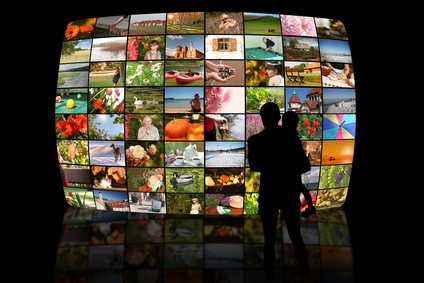 We are back. And after all is said and done, the survey from AV&Co that showed us the cord cutting and re subscribing trends also gives us a Do's and Don'ts list to live by for operators who are in the process of rolling out multi-screen services.
One, there's a lot of room for improvement in creating awareness- fewer than 40% of the subscribers were even aware that their providers were offering TV Everywhere. That is really a shame, since take-up of the service is quite high: as high as 81% for the 18-24 demographic and not lower than a surprising 45% for the 55 and over demographic.
When considering the preferred target devices few will be surprised to see that tablets are most widely used (by 74% of TV everywhere users), while smart TVs are used by 51% and game consoles by a surprising 41%; proving that it is not wise for a provider to rule out any current or emerging device type.
And a word to the wise: Multiple screens should not be unlimited screens. While no one should be surprised that Netflix is mentioned as the leader in online video consumption by a huge margin, even Reed Hastings would be amazed to find that 40% (!!) of those polled claim to have a Netflix subscription. This either demonstrates a crazy statistical anomaly or, more likely, widespread subscription-sharing, so make sure to apply a max terminals-per-subscription policy.
So, while there is a clear indication that boldly proceeding with a multi-screen TV strategy has benefits, finds favor with customers and strengthens the overall position of the operator, beware of taking a just do it attitude. It's one thing to overcome the non-trivial challenges of multi-screen video delivery. Developing the capabilities to address the intricacies and subtle nuance of creating a service that contributes to the bottom line and doesn't cannibalize it requires significantly a more complex, robust and agile software design as well as a 360-degree approach that eludes most project-driven efforts. To wield something as magical as multi-screen video you should make sure you have developed a very special wand to control it if you want to hear the swoosh.
Want to hear more about Viaccess-Orca's Multi-screen and TV Everywhere solutions? Join us at CTAM, Oct. 14-16, Orlando, Florida and check out a live demonstration or set up a meeting with us