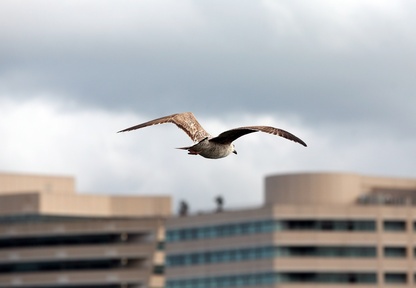 In recognition of one of the longest standing and respected events in the PayTV industry, CTAM, we decided to kick off a mini blog series that takes a peek at current trends in the US Pay TV market. Yes, a tall order, but since we have an industry veteran, Sefy Ariely, EVP Americas, on the ground it was good time to take a look some new findings that came out an industry report from Altman Vilandrie and Company (AV&Co.) on Video and Pay TV behavior. This mini series by Sefy Ariely will take a look at three trends that are emerging in the US market.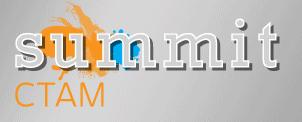 CTAM Mini Blog Series: Part 1 - Cord-somethings
After I read a couple of recent papers concerning the US Pay TV market, some interesting points came to mind. One is a recent survey by AV&Co on Video and Pay TV behavior. Every year these folks conduct a survey among US viewers to check the pulse of the audience and the results are very enlightening – usually reaffirming common practice and sometimes highlighting shortcomings. The survey results are somewhat corroborated by a State of the US Pay TV market study by Screen Digest as part of their Market Monitor report series. When cross-referencing the two papers in my spare time, the results pointed to clear insights in regards to cord cutting, the phenomenon of re-subscribing, or what we like to call cord fusing, and the reasoning behind it all.
According to the survey, the number of cord cutters has doubled. While the percentage is still somewhat marginal (roughly 6% of those polled), the trends are anything but reassuring. One-third of those doing the cutting are actually the much discussed cord nevers, those new heads of households whose formative years were spent experiencing internet video first-hand, but who now apply that experience to satisfy themselves with Pay TV alternatives. This trend reinforces a growing urgency among Pay TV operators to re-engage this demographic and pull them pack into the fold. Without reversing this trend, operators are looking at a major reduction in their total addressable market. This is supported by findings by Screen Digest and their assertion that the US Pay TV market had peaked at 86% in 2009 and expected to drop to 79% by 2016.
The cord cutters represent another significant headache. There has been debate on whether the specter of cord cutting was an illusion or whether it is actually cord shaving that poses the biggest threat to operators' ARPU and the AV&Co. survey illustrates this subject with numbers, motivations and some interesting drill-downs by age group.
As entertainment services go, Pay TV is typically one of the last to go, however the economic pressures are leading people to explore cheaper alternatives and, once they do, they often find them to be sufficient in scope and in quality.
Twenty percent of the cable subscribers polled say that they are spending less than they used to on their cable TV due to Internet Video. At the same time, consumption of TV content and movies over the Internet from free sources, whether official (a la Hulu) or unofficial (e.g. BitTorrent) is still outpaced by consumption from paid sources, leading to the conclusion that not all cord-shaving is done for economic purposes.
What are the reasons for cancellation? Answers ranged from cable offered poor value and Internet video was enough for my needs to I couldn't afford cable. More troubling perhaps for cable operators is the fact that I could afford cable again was the top reason for re-subscribing to cable. That means that those who felt that cable was a poor value and that Internet video was sufficient remain largely unconvinced and unsubscribed.
But what does this mean for Pay TV operators? Combatting these trends by emphasizing the triple-play bundle seems like a sound strategy, especially since the high-speed data business is increasing its significance in revenue. However, while increases in high-speed data subscriptions have balanced video churn, according to Screen Digest, they are won through heavy promotion and once the promotional period ends, these data subscription numbers are expected to drop.
While multichannel video services seem to be suffering from the twin pressures of recession and competition, they are on the right track by offering TV Everywhere. Time shifting and place shifting place first and third, respectively, on the list of drivers for the use of paid online services, with relative balance across the different age groups. According to the survey, weekly consumption of TV shows and movies on tablets has more than doubled from last year, driven by an increase in tablet ownership, but also by increased usage among older tablet owners (+45 group). The importance of Live TV is confirmed; re-subscribers and cable loyalists admit that they are driven by their appreciation of Live TV shows (Live News for the 35 and over segments, TV series for the 18-34 segments and Live Sports for all). Perhaps the most encouraging piece of news for Pay TV operators comes as a result of the discrete choice survey conducted among Pay TV subscribers, in which they were asked willingness to pay questions in regards to the attractiveness of an add-on VOD service such as Netflix. The results indicate a strong preference for a service provided by the pay TV operator, even if at a slightly higher cost and a smaller selection of content.
Come back tomorrow for Part 2 of our CTAM Mini Blog series, Multi screen Do's and Don'ts.
Want to hear more about Viaccess-Orca's Multi-screen and TV Everywhere solutions? Join us at CTAM, Oct. 14-16, Orlando, Florida and check out a live demonstration or set up a meeting with us.