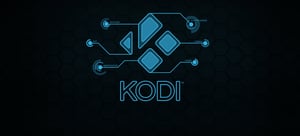 Last year, an estimated 5.4 billion pirated wide-release films, primetime television and VOD shows were downloaded worldwide using peer-to-peer protocols, according to the Alliance for Creativity and Entertainment.

The alliance comprises members such as Netflix, Amazon, Sky, HBO, BBC Worldwide and other heavyweights in the media industry. It targets piracy sites such as the Pirate Bay, and software such as the Kodi media player that permit the download of copyrighted material.
The Kodi player is multiplatform open source media player software. It was created in 2003 by the XBMC foundation, a non-profit technology organization. Its friendly environment and highly customizability contributed to its rise in popularity among media consumers' households. Think of Kodi as a web browser capable of loading and syncing most type of media and programs.
On a first time home installation, some official plugins/add-ons are already available (Netflix, YouTube or Amazon Prime) if bought via an Android box or other devices. This being said, it is up to the user to introduce his/her contents for viewing.
Fast-forward to the new era of Smart TVs – no more third-party boxes and multiple remotes required. Kodi can be installed directly on the TV's hard drive, allowing consumers to access all their content in a single place. This combination of Smart TV + player + add-ons provides users with the ultimate home media entertainment experience since CD/DVD players and TiVo boxes.
The Piracy Scene
Now it is time to look at what's going on the piracy scene. Although Kodi is a perfectly legal piece of software, some groups have developed their own add-ons, giving unauthorized access to premium content, such as Videos on Demand (VOD) and Pay TV channels. These illegal add-ons are already available on Android boxes if bought from certain sellers or are easily installed by consulting tutorials on YouTube and websites. These add-ons work just like any web browser used to search for illegal content, except that they are capable of querying, at the same time, multiple video hosting servers (also known as Cyberlockers) to find the best video quality pirated content.
Gone are the days where a first time user searches via a web browser, to stream movies illegally in the hopes of finding a high quality version, as this process is time consuming. In addition, clicking on video thumbnails can provoke annoying ads. With these illegal add-ons, the user is capable, in minimal time, of selecting between multiple high quality video sources without ads, all while sitting comfortably on a couch in front of his TV screen.
It is clear that the trivialization of piracy is a major problem for content owners and Pay TV operators, for both loss of revenue and the jobs of those involved in creating and producing content.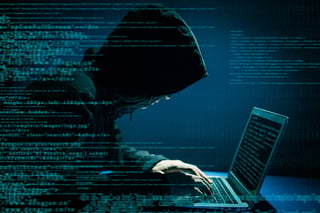 Legal Action against Kodi Streaming
Legal action has been brought against Kodi in the European Court of Justice with the ruling that selling pre-loaded Kodi boxes constituted copyright infringement. Recently in Britain, Brian "Tomo" Thompson pleaded guilty to two charges of advertising and selling custom Kodi hardware under the 1988 Copyright, Designs and Patents Act.
To combat this specific mode of piracy, VO has expanded its Anti Piracy Protection services with a unique solution to detect all Kodi streaming playlists and analyze them. The DMCA is then sent to impacted ISP, CDN and content platforms.
Continuous tracking provides automated 24/7 internet monitoring and enables manual monitoring with up-to-date reports of detailing any content leaked on the internet. The service notifies all relevant stakeholders in the chain, ISP, live hosters, and CDNs. It provides a clear picture of illegal activity and the legal support proofs to take action against pirate content.
VO's advanced anti-piracy measures prevent loss to pirated content. Additional measures to combat piracy include dereferencing pirate sites from search engines, and immediate removal of pirated videos on YouTube.
Image : Kodi