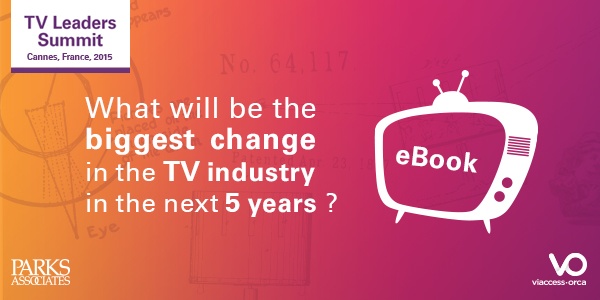 Back in May this year, we asked the thought-leaders and industry visionaries attending our third TV Leaders Summit in Cannes, held in association with Parks Associates, one simple question about the future of the industry: What will be the biggest change in the TV industry in the next 5 years?
The answers were fascinating and chart a future where the inbound replaces the outbound, where personalised content is king, and where seamless OTT-driven multiscreen on an excess amount of devices is the new normal.
---
Want to learn more and stay ahead of the game,
check out VO's Voyage - TV Everywhere solution:
---
We've assembled the answers into an eBook. Click below and read exactly what the experts think and where the next 5 years of accelerating change will lead us. Amongst the experts: Parks Associates' Brett Sappington, Christian Kurz from Viacom, Ido Biger from yes television, Olympusat's Tom Mohler, Lenny Melamedas from M3C, Fox Sports Netherlands' Henk van Meerkerk, Charter Communications' Stephen Newkirk, Amazon Web Services' Attila Narin, Patrice Slupowski from Orange and more.