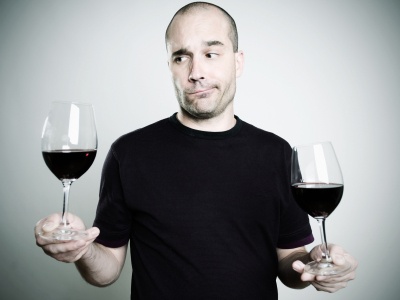 Everybody's Doing It, but are They Doing It Well?
"Recommendations, Anybody?" More like, Recommendations, Everybody!!
The need to develop a Recommendations feature, or to use the more accurate and decidedly less catchy term of Content Discovery, is now universally acknowledged in pay TV and online content services. Perhaps more interesting might be the fact that not a week goes by without some other player, be they a content provider, a third party mobile app or a TV-set manufacturer, jumping into the fray, offering beleaguered TV subscribers a new way of experiencing content through personal recommendations.
The attention of your customer base is the prized target of a variety of wolves in sheep's clothing. Why the sudden across-the-board interest in discovery? Is it simply the result of wanting to improve navigation, undoubtedly an admirable goal, and offer a new visual experience? Or is it a reflection that, in today's world of content that is driven by consumer devices, the loyalty of a once captive audience of pay TV subscribers is now up for grabs? Practically speaking, all attempts to assist consumers in discovery are basically attempts to control purchase decisions by serving as a facilitator of those decisions. Third parties want to be the mediators, directing traffic to affiliated services. Content providers want to be the honey trap, enticing users into a maze of their own content to prevent them from spending time elsewhere. Service providers want to continue leveraging their aggregation abilities to remain an all-inclusive amusement park, keeping customers so happy and engaged that they forget the outside world and its lurking competitors. In this last case, the objective is to become the trusted advisor and monopolize the perspective of the viewer. As Josh Bernoff, Senior Vice President of Idea Development at Forrester Research, captured beautifully in his introduction to "Digital Disruption," "the only source of competitive advantage now is a focus on knowledge of and engagement with customers."
After spending the past six years of work engaging content service providers regarding recommendations, it seems that there are numerous approaches. Some opt to focus on popularity ("this is what sells the best"), some provide recommendations that are aligned with their own profit margins, and some are happy to offer "Recommended for You" editorial recommendations that are generated by their elite marketing teams. The architects of these services often say that their search for a more comprehensive solution was sacrificed in order to "get something out the door." Since business is all about priorities and weighing short-term results against long-term risks and vice versa, perhaps we should examine these choices a bit more deeply.
Here's your Chance to Stop Reading
The first question we should ask is:
"Why launch Recommendations in the first place?"
Possible answers are:
a) "Because Netflix has it." In other words, it's a nice feature;
b) "Our customers will expect it." We need to use it as a customer retention tactic;
c) "We can improve the user experience, generate customer loyalty and reap the direct and indirect financial benefits." This represents a strategic opportunity.
If you answered (a) or (b), Recommendations are probably a short-term strategy for you, so good luck! You can skip this piece, but be sure to read our future post, "What to Do when your Subscribers are Listening to Someone Else." It doesn't take a whole lot of effort to create simple recommendations, and your viewers will be sure to pick up on that very quickly. If you answered (c), you might want to pay close attention to the rest of this post.
So, just how important is it to choose the right recommendations solution?
The Price May Be Right, but there is a Price to Being Wrong!!
Picture yourself going out with friends to a well-reviewed restaurant. After experiencing the general ambience of the place, one of your first interactions might be choosing a bottle of wine. A great many people turn to their server for a recommendation. Why do we ask strangers for advice on what is often the highest-priced item on the bill? We understand that they are there to serve and we expect them to know what they are talking about. While we have no way of measuring their depth of knowledge, we know that any whiff of suspicion that they are pointing us to the highest priced bottle will likely do irreparable harm to their tip. A good recommendation will contribute to a cheerful atmosphere, a potential repeat sale ("More wine!!") and positive reviews you will share with your friends and social network. A poor recommendation may cost the restaurant owner anywhere from the price of a bottle, if returned, to the cost of repeat business by you and any of your friends who hear that the wine is bad or over-priced. That, in brief, is the cost of a poor recommendation. This pretty much explains why a sommelier makes as much as the chef, doesn't it?
Obviously, the damage of poor recommendations is not just limited to restaurants. To all you content service providers out there, I say this: Content Discovery and Recommendations are a consultancy service that you are giving your customers. Good, personal recommendations, given with transparency, demonstrate that: a) you know what you are doing, b) you have the customer's best interests at heart, and c) that you have nothing up your sleeve. These are behaviors that foster trust (more on that in our next posts). Conversely, choosing the Top 10 movies and calling them recommendations, pointing out that 300,000 Tweeters liked movie X, or solely relying on the editorial recommendations from "12WiseMen.com" are the antithesis of those positive behaviors. Don't get me wrong; customers who have lived with clunky navigation for too long will rave about a new feature and their knee-jerk reaction will be to click-through on them, leading your marketing team to pop open the champagne and declare the new feature a resounding success. Three months later, when reality sets in, there is a good chance you may be invited to a decidedly less cheerful meeting. Like pushing poor wine, poor content recommendations will hit you where it hurts you the most, by robbing you of your highest-yielding customers, whether through churn or cord shaving.
So, what's at stake is the difference between successfully launching a Recommendations solution and launching a successful Recommendations solution. Content Discovery cannot be a strategic asset if all of your focus is on Day 1.
Tune in for the next post in the trilogy series to learn why users will stop paying attention to your recommendations.
Interested in learning more about content discovery? Click here to download our latest white paper!