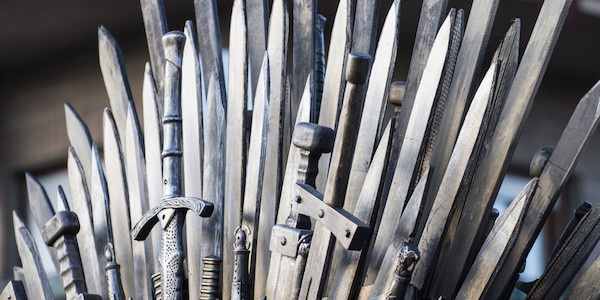 HBO's broadcasting juggernaut, Game of Thrones, came to an end on 14 June 2015 and, amongst the usual carnage involving the characters — at least two major characters seem to have been lost in that episode alone — it also wreaked havoc on the world's servers.
As predicted, it became the single most pirated TV show ever, with TorrentFreak estimating that it chalked up 1.5 million downloads in the first eight hours since broadcast and, at one point, a record 258,131 people were sharing a single torrent.
This is worrying news for broadcasters and content providers trying to protect their material from the online pirates.
"Never before have we seen this many downloads in such a short period of time, and last year it took half a day to reach the same number," said the site. "Based on this figure, the download count is expected to increase to more than 10 million during the days to come."
10 million is an utterly astonishing amount and even more so when you look at all five series of the show so far and put it in context.
In 2011, when Season One aired, it averaged 3.4 million downloads per single episode (and was actually beaten into second place by US crime drama Dexter). By 2012 it was unbeatable and was averaging 4.28 million per episode. In 2013 this rose to 5.9 million and in 2014 to 8.1 million.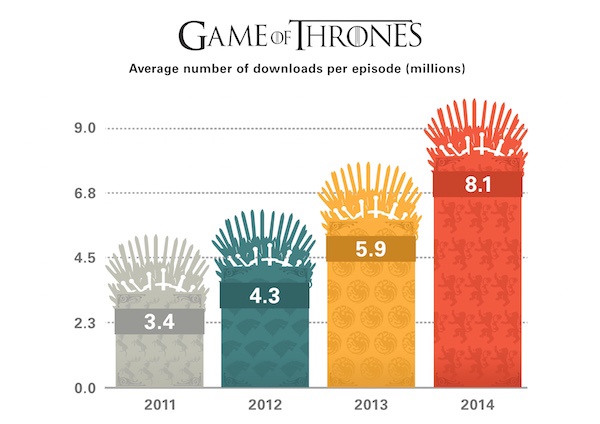 Given that, while torrents peak in the period immediately after an episode airs they then maintain a steady trickle throughout the year, there's little doubt that Season 5 will smash the records once more.
What's especially worrying for content providers is that GoT piracy now seems to be running in advance of the actual, paid viewing figures. The numbers are only estimates, but apart from a blip in 2012, the trend is ever upwards and by last year the pirated figure was 12% over and above the US viewing figures.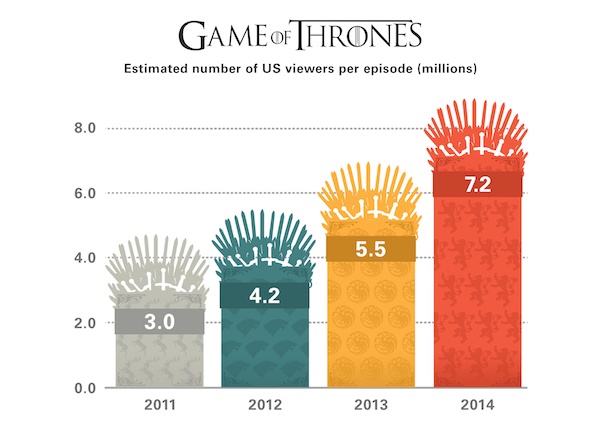 HBO has undertaken numerous anti-piracy measures this year and, while it seems to have failed in decreasing the total number of incidents, if it can also have increased legitimate viewing figures (and get things closer to the 50/50 downloads/US viewers comparison it achieved in 2012), it will probably be, if not happy, at least passably content.
Unlike most of the major characters in Westeros.
We shall know if it succeeded at the end of the year.
Oh, and as an aside, the lower quality 480p copies of the show remain by far the most popular among downloaders, followed by 720p and 1080p copies respectively. And, while impressively global in nature, the main territories involved in torrenting the show are the USA, the United Kingdom, Canada and India.
Want to learn how VO fights piracy? Download our guide to Eye on Piracy.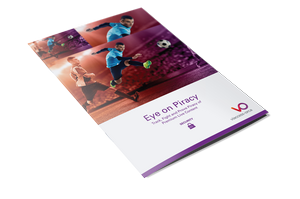 Main pic: Shutterstock