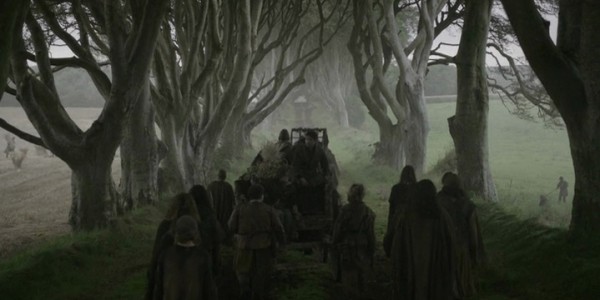 According to data released just after Christmas by TorrentFreak, Game of Thrones has comfortably broken the record that it set this time last year for the most pirated programme ever.
All in all, the season finale of series 5 of HBO's all-conquering fantasy racked up 14.4m downloads via BitTorrent, with The Walking Dead and Big Bang Theory rounding out the top three with an estimated 6.9 and 4.4 million downloads respectively.
It's not really a surprise that GoT was the most pirated programme of the year. As we wrote not long after the show was first transmitted (Game of Thrones: Examining 5 Seasons of Piracy), it swiftly became the single most pirated TV show ever. TorrentFreak estimates that it chalked up 1.5 million downloads in the first eight hours since broadcast, and, at one point, a record of 258,131 people were sharing a single torrent.
Back then it was forecasted that the show would easily top 10m downloads, but the fact that it has by quite so much is a bit of a shock. As is the fact that, as you can see from the table below, pirate downloads of that single episode far outweighed the number of legitimate viewers. This could become a worrying trend for non-network shows, Amazon Prime show Mr Robot sharing the same fate (it is probably too soon for figures for the recently released The Man in the High Castle to be included, but expect that to figure next year too).
There are three things worth pointing out:
While interest in higher quality copies is increasing, Torrent Freak reports that the lower quality 480p copies of TV-shows remain by far the most popular, followed by 720p and 1080p respectively. Piracy is not going to be 'just' a 4K problem.
These are single episode numbers compiled from publicly available data such as BitTorrent trackers. Total piracy numbers will be much higher.
As Torrent Freak puts it itself: "Overall there is no sign that TV-show piracy is declining, on the contrary. The download numbers for the most popular shows continues to rise.
For more insight into pirate content platforms and the various architectures and protocols used, download our whitepaper: Architectures and Protocols Powering Illegal Content.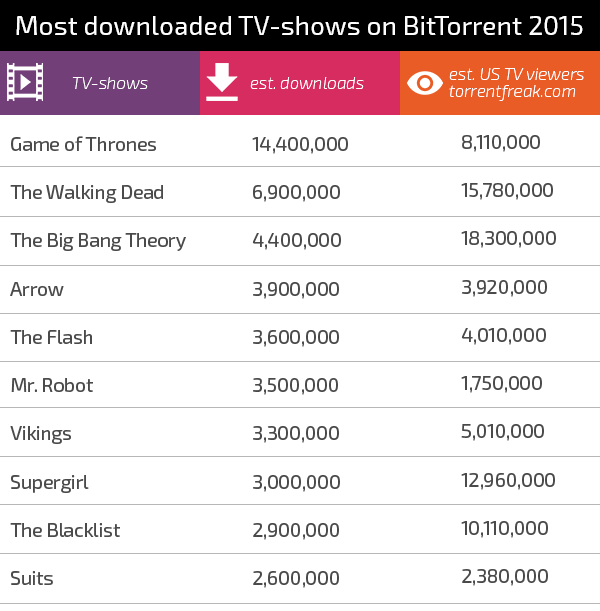 Photo credit: horslips5 via Foter.com / CC BY