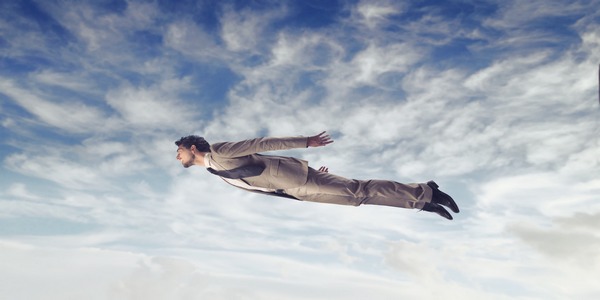 According to Nielsen there are over 50m Hispanics living in the USA, not only making them the largest ethnic group in the country but also the 12th largest economy in the world — somewhere between Mexico and Australia — with over $1tn in annual purchasing power.
It's a huge market and a growing one — projected to be over 30% of the US population by 2050 — but in terms of television services it is also one that seems to be falling through the gaps, at least as far as traditional broadcast goes.
Nielsen, in its report Three Things You Thought You Knew About U.S. Hispanic's Engagement With Media...And Why You May Have Been Wrong, cites data that suggests that, while 77% of US Hispanics speak English "well", Spanish language remains an important part of the Hispanic home long after English proficiency is gained.
"Acculturation is a process," explains the report, "whereby Hispanics adopt American customs while still guarding their culture, heritage and traditions.
That means that there are more Spanish-language speaking homes than the straightforward language data would suggest and, furthermore, Nielsen says that 78% of those homes watch TV in Spanish.
These are big numbers. As Tom Mohler, CEO of Olympusat, points out in a guest blog for Multichannel News, all in all there are 13.5m Spanish-language dominant homes in the US. What is perhaps more surprising — especially given the demonstrable cultural importance of consuming media in Spanish — is that only 4m of them have signed up to the cumulative Spanish-language TV packages offered by most providers.
This would imply that 9.5 million Spanish-language-dominant homes do not have pay-TV at all," he says.
It's a huge untapped market and Olympusat is one operator using Viaccess-Orca solutions to help engage with it, deploying Voyage – our TV Everywhere solution, including our RiGHTv service delivery platform, COMPASS content discovery platform, Connected Sentinel DRM platform and Connected Sentinel Player a secure player SDK to power a new service called VEMOX.

And it is OTT TV that is really the key to reaching those 9.5m households.
Mohler reckons there are three main obstacles for Spanish-language homes when it comes to signing up for pay-TV: poor credit history, lack of HD content, and too many undesired English-language channels being included as part of the bundles on offer.
OTT can address all of those concerns. With no need for STBs and more flexibility with contracts, credit is rarely an issue, while an operator can build out a package of streaming services that suits its own market (VEMOX is offering 100 live streaming channels, 30% of which are in HD and with no buy-though of English-language channels required).
It's an interesting model and one that you can easily imagine being applied to other minority language groupings in many territories around the world. And with the Hispanic population proving to be a technology game changer, this growing market is worth following and studying.
For more information on Voyage – TV Everywhere solution and how VO can help power your OTT service to reach more customers download our guide.