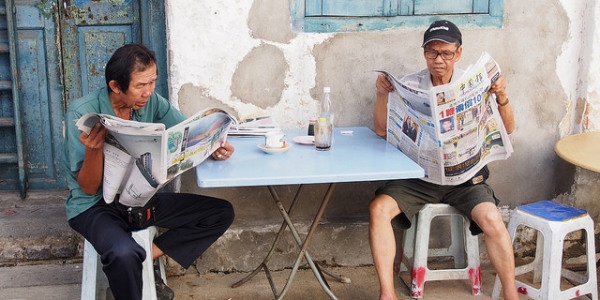 The latest industry news, on both sides of the Atlantic, could create ripples for quite some time. In the United States, President Barack Obama's call on the FCC to adopt strong net neutrality rules was the latest drama in the ongoing rift which shapes the way content is provided to billions of homes. In Europe, Sky's announcement that it had completed its consolidation with Sky Italia and Sky Deutschland, raised questions about the effects this move could have on both content rights and the use of TV everywhere solutions.
Net Neutrality strikes again (Lightreading.com; tvtechnology.com)
Net Neutrality was back in the headlines last week, following U.S. President Barack Obama's call on the FCC (Federal Communications Commission) to adopt strong net neutrality rules for both wireline and wireless providers. In a recorded video statement, Obama backed reclassifying consumer broadband service under Title II of the law known as the 'Telecommunications Act', or, in other words, regulating broadband in a similar way to the traditional phone companies are regulated.
The statement was almost immediately met with an outcry by wireless providers such as Comcast and Verizon, suggesting the move would cause "great harm" to an open Internet. The National Cable and Telecommunications Association called on the U.S. Congress to "exercise leadership" as this is a matter that belongs in the Congress. AT&T signalled its own distaste for the call, with the company's CEO Randall Stephenson announcement that AT&T was putting the brakes on a major nationwide expansion and upgrade of its broadband network.President Obama's Statement on Keeping the Internet Open and Free
Learn more on our view on Net Neutrality in our recent blog post.
Where is Sky's Europe consolidation heading? (IP&TV News)
Last week saw Sky's European consolidation with BSkyB completing the acquisition of Sky Italia and Sky Deutschland, incorporating the two under one umbrella - 'Sky'. Ted Hall, Senior Analyst with Ovum, told IP&TV News that the issue of content rights is one of the most immediate and notable implications of the deal. "They can try and push for multi-territory content rights: their big premium content partners, HBO and the major studios as well and the sports league", Hall said.
Analyst Ken Odeluga of Cityindex told Mediatel.co.uk: "The idea is that with a stronger and more monolithic brand across Europe, Sky would be on a better footing to tackle an increasingly consolidated broadcasting landscape with combined marketing spend and amalgamated purchasing power".
Other implications of the deal would be Sky's approach as a new major OTT player entering new markets in general, and developing its own "TV everywhere" platform specifically. However, according to Hall, a more pressing issue now and even more interesting to watch is what would be Sky's take on 'next generation TV' in the next couple of years? Especially when Sky's HD set top box is at the end of its lifespan.
Share your thoughts by leaving a comment and you can also find us on Twitter ,Facebook and LinkedIn.
Photo credit: Johnragai-Moment Catcher / Foter / CC BY