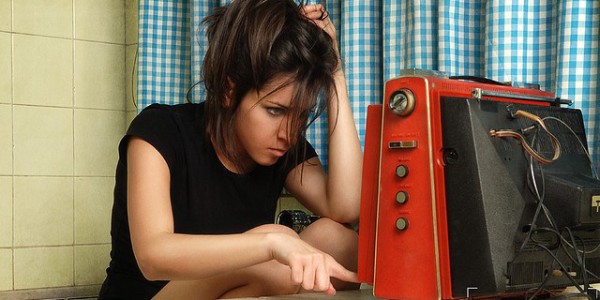 More than 100,000 visitors attended the annual Consumer Electronics Show (CES) in Las Vegas this week, watching demos and news conferences, pushing buttons and measuring tiny screens. The buzzwords in the crowded corridors were UHD Alliance, Netflix seal or super thin TVs – all meaning lots of sharp colours and quality content anytime, everywhere. Also in the news this week is the announcement by the U.S. FCC (Federal Communications Commission) about Net Neutrality. Chairman Tom Wheeler is expected to unveil the latest version of his proposal to other FCC commissioners – the February 26 vote will be closely watched by industry chiefs around the world.
Showtime in Las Vegas: Consumer Tech Giants Gather at CES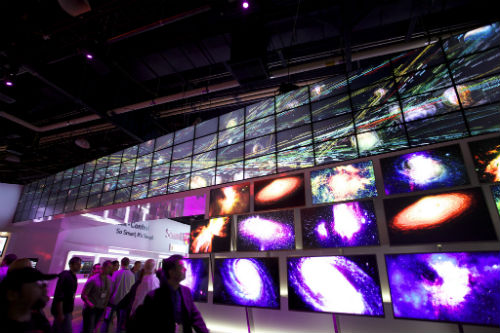 It was all happening at CES this week: the annual Consumer Electronics Show was the ultimate, greatest catwalk for the world's biggest brands and their latest innovations. Cars, wearables, connected appliances; washing machines and even an automatically adjusted belt were on display, with more than 100,000 visitors attending.
As expected, it was a busy and exciting time for the TV industry - here's a look at the most buzzing news:
1. It's all about 4K TVs: thinner, wider and most importantly – sharper (The Verge; Rapid TV News; Mashable; Business Insider; Fierce Cable)
Samsung has unveiled its latest UltraHD technology - SUHD TV line – which is said to deliver superior picture quality in terms of contrast, brightness and colour - 64 times more colour expression than conventional TVs. Sharp introduced its "Aquos Beyond 4K TV" set, which according to Mashable is "the progress poster child for TVs- with a total of 66 million subpixels — effectively a 8K resolution. Sony showed off with its BRAVIA 4K Ultra HD TVs, said to be the thinnest to ever be manufactured: just 4.9 millimetres thick. Roku announced its plan to support 4K Ultra HD streaming in future models. To top these exciting innovations up, content producing giants, electronics brands and streaming media operators announced the foundation of the "Ultra HD Alliance" which will ensure the further development of the 4K/Ultra HD market. The alliance includes, among others, DirecTV, LG Electronics, Netflix, Panasonic, Samsung, Sharp, Sony Visual Products, Disney, Twentieth Century Fox and Warner Brothers.
2. Dish launches an OTT service – aimed at cord cutters and millennials alike (The Verge; Light Reading)
The American satellite provider Dish announced this week its long awaited online video service called Sling TV. The service will sell for $20 per month a bundle of about 12 TV networks available over the Internet – including ESPN, Cartoon Network, the Disney Channel and more. The bundle doesn't include the big four U.S. networks, but, according to the Verge it's a "new TV experience aimed at cord cutters and millennials who've dropped or never even had a cable or satellite subscription".
3. Netflix announces "seal of approval" (Business Insider)
Netflix announced it's about to award a special "seal of approval" for TV's capable of streaming Netflix easily. According to Business Insider, Netflix will identify those sets offering features which "improve the experience for Internet TV services". No other details were immediately available.
Save the Date: FCC to Announce a Net Neutrality Proposal on February 26 (re/code; The Washington Post)
TV operators and internet providers are eagerly awaiting next month's decision by U.S. FCC expected at the end of February. FCC Chairman Tom Wheeler is expected to unveil the latest version of his net neutrality proposal to other FCC commissioners early next month, and a vote is planned on February 26 meeting.
It has been reported that industry executives – both supporters and opponents of the legislation - have been busy submitting their final arguments to the commission just before the New Year.
In November, U.S. President Barack Obama called on the FCC to adopt strong net neutrality rules for both wireline and wireless providers. In his statement, Obama backed reclassifying consumer broadband service under Title II of the law known as the 'Telecommunications Act', or, in other words, regulating broadband in a similar way to the traditional phone companies is regulated.
Following the president's statement, re/code added, the conversation has now shifted from whether to re-regulate Internet lines to how the FCC could do it. The Washington Post suggested that the timing of the decision could mean an FCC-Congress showdown over net neutrality. Republican lawmakers are expected to introduce legislation this month to preempt any FCC rule on the subject.
Learn more on our view on Net Neutrality in our recent blog post.
Share your thoughts with us by leaving a comment and you also find us on Twitter, Facebook and LinkedIn.
Photo credit: Alba Soler Photography / Foter / CC BY-NC-ND; HighTechDad / Foter / CC BY