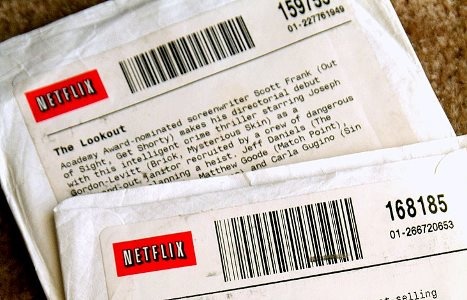 Complaints poured in from the U.S. cable industry following President Obama's comments, suggesting that local communities could launch their own broadband networks. Netflix's Q4 results showed 13 million subs joined the company's services in 2014. New studies suggested that while the connected homes market is on the rise, poor user interface could slow smart TV sales. Comcast launched a special SVOD channel – and the Spanish football league channel on YouTube broke a 100 Million plays record. With so many announcements and developments buzzing around- the holidays are definitely over!
Netflix Reaches 54 Million Subs Worldwide; Amazon Goes to the Movies (RapidTVNews; Reuters)
Netflix announces its 4th quarter results this week, showing it had added 13 million domestic subscribers in 2014, and 2.43 million international subs in Q4. In return, the streaming video giant's shares shot up an impressive 11.2%. In addition, Netflix said it will increase the budget for original content following the success of titles such as House of Cards and Orange is the New Black.
Netflix wasn't the only digital producer to announce an expansion in content production: a week after commissioning director Woody Allen to produce a TV series for Amazon Prime, the e-commerce giant said it is branching out to the silver screen. The Amazon Studios arm will produce and acquire original movies – with production starting later this year. Amazon expects to focus on "indie" movies, with budgets of between $5 million and $25 million.
Connected Homes vs User Interface: New Studies look at IoT and the TV Industry (Parks Associates; Advanced Television)
"Connected" has been the buzzword in tech for a few years now and the latest innovations which were presented at CES proved that the trend isn't going anywhere. Two interesting studies released this week give a few more details about connectivity in the TV industry.
The "Smart Home and IoT Research" by Parks Associates explores the growing connected home trend in the United States. While the study examines the Internet of Things trend in general, it looks at the entertainment section in particular, showing that 26% of U.S. broadband households own a streaming media device, and 34% own a smart TV. A separate survey by Philips uWand looks at the way TV industry professionals use their connected devices. The results prove, once again, how important the user interface is in the overall TV experience: While the study shows a 15% increase in Smart TV ownership, it suggests that more than 57% of respondents said they still use other devices to watch Internet-based content. Why? Most survey participants said it's due to a poor user interface. "As many viewers currently have to rely on button-based remotes instead of direct pointing control, it's no surprise they prefer to use other device", said Navin Natoewal, General Manager at Philips uWand.
Obama Announces Measures to Improve Access to Broadband (Light Reading;Washington Post)
U.S. President Barack Obama angered the U.S. broadband industry when he urged the FCC to pre-empt state laws that stop domestic communities from launching their own high-speed internet networks. Without naming any companies, Obama addressed the large broadband providers who lobbied for the bans on public networks. The industry rejected the statement, saying that the move could result in poor performance and higher costs for consumers. Obama repeated his intentions on Tuesday's State on the Union address, where he also announced new measures and legislation to fight Cybercrime, following the Sony hacking attack.
"I intend to protect a free and open Internet," Obama said. "Extend its reach to every classroom, and every community, and help folks build the fastest networks, so that the next generation of digital innovators and entrepreneurs have the platform to keep reshaping our world."
Ready for the Half Moon Pose? Comcast launches Yoga SVOD (FierceCable; Advanced Television; Rapid TV News)
TV and sports, passive or active, were in the news again this week. In the U.S. , Comcast announced it will team up with fitness company Gaiam to start an SVOD service for the yoga and fitness faithful. Hundreds of videos will be offered to Comcast subscribers, only a month after the launch of Radius - a multi-platform SVOD service with workout and lifestyle programming.
In a much faster pace (for the players, at least), Spain's top football league La Liga has reached over 100 million YouTube channel plays, breaking a YouTube record since the channel's launch in 2012.
Share your thoughts with us by leaving a comment and you also find us on Twitter, Facebook and LinkedIn.
Photo credit: Sidereal / Foter / CC BY-NC-ND