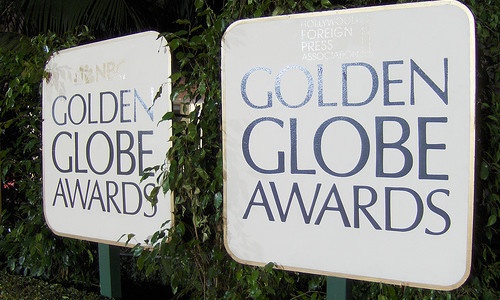 It was a big night for Amazon and Netflix at the Golden Globes Awards, winning in 3 major categories and marking another milestone for online TV production. At the end of CES, new studies presented the latest facts and figures about the TV industry and about OTT consumption in particular. Facebook and Twitter each took steps to enhance their video production capabilities. Here's a look at what was buzzing in the TV industry this week.
Latest TV Industry Studies Presented at CES, Showing OTT Growth (nScreenMedia; Advanced Television)
CES ended in Las Vegas in the weekend, displaying the latest innovations in consumer electronics. A few studies and surveys looking at the TV industry were presented during the show - here are some of the highlights:
The Consumer Electronics Association released two studies examining, separately, OTT and 4K TV's consumption. The studies suggest that while television remains viewers' primary way to consume video content, the number of viewers watching video content via streaming (63 per cent) is gaining on those who watch through a traditional service provider (68 per cent). In addition, viewers care more about screen size than portability when watching streamed content at home: 52 per cent watch streaming video content on a TV, and about one-third watch on mobile.
Looking at these trends, analyst Colin Dixon explains why operators should embrace a service combining traditional pay TV with delivery of service elements over IP. "Operators face a stark reality: connected the television or face a steady slide toward irrelevance…There are many benefits to moving to a connected pay TV platform: modernizing the experience, keep pace with Internet competition, co-opt partner online independent efforts, and the Internet of Things".

More Video, Less Words on Social Media: Facebook and Twitter Focus on Producing and Sharing Video (re/code; LightReading)
Facebook announced last week it had bought QuickFire's, a video-compression specialist which converts video formats and allows them to be downloaded with less bandwidth and without a loss in quality. The press pointed out that the move is another testimony to how serious the social media giant is about video and about how to monetise it. By hosting videos directly (instead of referring users to video-sharing websites such as YouTube), Facebook would both keep users "in house" and generate more revenues from advertising by giving it "ownership" of the content.
Facebook is now believed to handle more than 1 billion video views on a daily basis. In a post on the company page, Facebook said that since last year, video posts per user are up 75 per cent around the world, and 94 per cent in the U.S.
It's also been reported that Twitter is a few weeks away from unveiling its first native video feature which will allow users to shoot, edit and post video directly - and increase engagement and user numbers.
Amazon, Netflix Win Prestigious Golden Globe Awards for "Transparent" and "House of Cards" (TechCrunch; RapidTVNews; BBC)
Sunday's Golden Globes produced a night full of glamour, stars and humour, but also a landmark for online TV productions. Amazon's Transparent, about a family man who discovers he is a transgender, won best TV series award (musical or comedy) and its star Jeffrey Tambor won best actor. Transparent is the first online series to ever win a best series award, comedy or drama, at the Globes. Netflix also had a big night, with seven nominations and a best actor award in a TV Drama won by Kevin Spacey for his role in House of Cards.
Amazon announced, this week, that it had commissioned filmmaker Woody Allen to direct a season of an unnamed show for the "Amazon Prime" service.
TechCrunch noted that the Golden Globe wins add even more credibility to Netflix and Amazon, as their online shows' exclusivity puts added pressure on consumers to sign up for either streaming service. "This year's Golden Globe wins are not just a win for Amazon and Netflix, but for all online streaming", wrote TechCrunch.
Share your thoughts with us by leaving a comment and you also find us on Twitter, Facebook and LinkedIn.
Photo credit: Joe Shlabotnik / Foter / CC BY