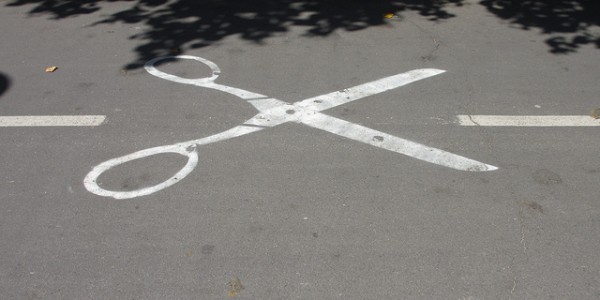 OTT key players made the news this week with exciting content announcements that indicate, once again, the direction in which the TV industry is going and the attempts to attract future cord cutters who are switching to OTT. These rich programming plans come on the backdrop of more cord cutting and subscription "borrowing" figures. Targeting young audience who consume their news – and videos - through social media platforms, MSNBC said it will launch two daily new videos on Facebook. Here's a look at the latest industry news of the week.
Cord Cutting or Cord Cheating? A Little Bit of Both (Rapid TV News; Forbes; FierceCable)
Spending on content by OTT providers is indeed impressive, but two new studies published this week indicate that viewers are not keen on paying for content, whatever pipeline it is channelled through.
A Parks Associates study shows that 7 per cent of US households are planning to cancel their pay-TV subscriptions. The report indicates a "slow crisis in terms of paying customers", adding that while content is a crucial factor in attracting and retaining consumers, they are now "looking beyond pay-TV for that content." Fortune added while so far the cord cutting population has mostly been identified with Millennials who are watching TV on their laptops, the launch of more and more OTT services means that the trend will soon become much more widespread.
A separate survey by The Diffusions Group (TDG) said that more than 20 per cent of adult broadband users who stream subscription video do it using someone else's login details. Looking at the leading OTT providers in the US, the study showed that the phenomena is particularly acute for Sling TV, with one quarter of viewers not paying for the content they are consuming. Further down the consumer blacklist are Netflix, with 20 per cent of its viewers guilty of "borrowing" other credentials, and Amazon Prime, with 10 per cent of their streamers using someone else's login details.
DG founder Michael Greeson said this behaviour reflects the mindset of today's media users, who think that "it's perfectly acceptable to 'share' digital media — whether files or service access — among friends and family".
OTT Services Announce a Content Shopping Spree (Light Reading; The Wall Street Journal; Rapid TV News; Broadband TV News)
Apple, Sony and Verizon made separate announcements this week about the different content offerings they are planning to launch. Only two weeks after HBO's announcement that Apple TV will be the exclusive digital launch partner for HBO Now, the tech giant was reportedly making further plans for their own OTT service launch in September. According to the Wall Street Journal, Apple is in talks with programmers such as ABC, CBS and Fox to offer a slim bundle of TV networks this fall. The service will include about 25 channels and will work on devices powered by Apple's iOS operating system, including iPhones, iPads and Apple TV set-top boxes.
Verizon said Wednesday that its OTT service will include channels for Awesomeness TV and DreamWorks TV. Awesomeness delivers both scripted and reality TV shows through its YouTube channel and distribution deals with Nickelodeon and Netflix. Sony said during the next two weeks it will launch PlayStation Vue service in New York, Chicago and Philadelphia, followed by a national rollout later this year. Sony is said to create a larger content bundle than Apple, to include key networks such as CBS, NBC Universal and others.
IHS Technology said this week that their data shows that Netflix is spending on content more than TV giants such as the BBC or the Discovery Channel. Ben Keen, chief analyst at HIS said that there is a close match between the content spending figures and subscriber base: more consumers equal more content spending.
MSNBC to Launch Daily Facebook Videos (Variety)
The link between content, social media and video is getting stronger and stronger, and this week's announcement by MSNBC is another indication of the trend.
According to Variety, MSNBC is teaming with NowThis – which makes short form videos for social outlets, to produce two daily news videos that will be distributed via Facebook. The shows, clearly aimed at young audience who spend their lives on social media, include "Sound Off," which will be shared early in the day and focus on a breaking story – later allowing users to discuss and debate. The second video is called "FacePalm," – and will look into a controversial, shocking or frustrating event in the news. In the future, MSNBC plans to share these video feeds on Twitter, Snapchat and Vine as well.
The videos will be released through NowThis' and MSNBC's Facebook pages and they will be based on data showing the type of content that performs best on the social media giant.
Share your thoughts with us by leaving a comment and you can also find us on Twitter, Facebook and LinkedIn.
Photo credit: Jason Rosenberg / Foter / CC BY