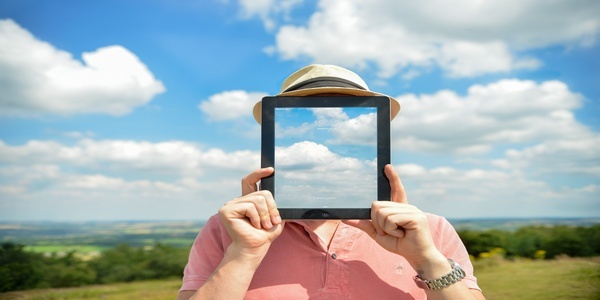 European net neutrality is now guaranteed, but campaigners warn of potential loopholes in the legislation. Meanwhile, recent developments in the VR industry indicate that its arrival in the world's living rooms could be a lot sooner than expected, while Amazon's decision to stop selling Apple TV and Chromecast could point to all-out war.
European Net Neutrality Courts Controversy [BBC, Ars Technica]
Finally, after a process that seems to have been much more fraught than it was expected to be, the European Parliament has voted 500 to 163 in favour of net neutrality rules that will prevent ISPs from blocking and throttling traffic or implementing paid fast lanes.
Which is good, yes?
Actually, unfortunately the answer is a bit more complicated than that.
While at first glance identical to the US rules adopted on the subject, under the surface there are some important differences in the details. Paid-prioritisation is banned in both territories, but the exception for 'specialised services' — everything from IPTV to tele-surgery — is broader in Europe; zero-rating is allowed in both territories, but the FCC in the US has a more developed complaint procedure for when that is felt to be anti-competitive; European ISPs will be allowed to treat some applications differently from others ("reasonable traffic management measures" based upon the "different technical quality of service requirements of specific categories of traffic" is the key phrase); and finally there's a killer of an exception that allows ISPs to impose traffic management when there's "impending" congestion, not just congestion that's already underway.
As Ars Technica puts it: "The US rules were widely acclaimed by net neutrality advocates, while the EU proposal is being heavily criticised by advocates, tech companies such as reddit and BitTorrent, and World Wide Web inventor Sir Tim Berners-Lee."
Essentially, campaigners have said that provisions for protecting net neutrality in the existing text of the European rules are too vague, feature too many loopholes, and leave the door open for internet firms to abuse them and strike deals with content providers which may penalise some users. But MEPs seem to have been reluctant to intervene further and begin the process of amending the regulations, mainly as that would also have delayed the wildly popular abolition of mobile data roaming charges across the Continent, which were part of the same bill.
However, at least now Europe has some continent-wide net neutrality legislation. And there's one other important difference between the two legislative processes that Ars points out: Europe's plans are the result of a full vote of the 751-member continent-wide parliament; the FCC's were enacted after a 3-2 vote of a five member commission.
We will just have to wait and see which approach works out best.
VR: Coming to A Living Room Near You Sooner Than You May Think [Oculus, Pocket Lint]
Progress and change in the VR field since IBC finished has been rapid. Probably the most significant happening was the Oculus Connect 2 developer conference held in Hollywood towards the end of September, where the Facebook-owned VR developer made a raft of announcements.
Probably the most surprising was the unveiling of a new consumer headset, the Consumer Gear VR, which powered by a Samsung mobile phone and retailing for a mere $99 promises to put more VR in the hands of more people than ever before. What's more it will be available as soon as November in the US, giving the company a shot at the lucrative Christmas market.
And there will be plenty of content to watch on the new headset too. Netflix and Hulu will both have presences on Oculus' Gear VR platform, indeed Netflix customers will be able to watch their entire catalogue of original series, documentaries and films on Gear VR from a virtual living room similar to the one we showcased at IBC.
"We've been working with major Hollywood studios to introduce a completely new way to experience movies," said Oculus in a far-reaching blog post rounding up all the announcements form the event. "In the coming weeks, you'll be able to watch over 100 hit movies, all from a virtual theater. Lionsgate is bringing a slate of current blockbusters and classic library titles including The Hunger Games: Mockingjay – Part 1 and Insurgent. We've partnered with 20th Century Fox to bring hits such as Alien Trilogy and X-Men. We've also partnered with Twitch to bring live streaming video to Gear VR. You can even watch with friends in avatar form, showing a true social presence in VR."
This is all really interesting for a couple of reasons: a) For those questioning content it shows how a VR platform can be used as a bridge to existing material and b) the prospect of avatars and linking the experience with social media is a potentially compelling one.
And then of course there are the games. As we have said, games and VR are intimately linked and Oculus promises 'dozens' of native, made-for-VR games next year, both for Gear VR and cued up for when the $350 or so Oculus Rift headset launches. Then there are retro games via Oculus Arcade — again, using the VR interface as a bridge to old 2D content — and the rather significant news that Minecraft will be coming to both Rift and Gear VR in the Spring. Given that 15% of all YouTube content is gaming related and that Minecraft dominates the category, that could be a significant boost to VR all of its own.
Amazon's growing War with Apple TV [Marketing Daily, The Verge]
On October 29th, anyone trying to sell Apple TV or Google Chromecast products via online retail giant Amazon had their inventory removed from the site.
The move was telegraphed by some weeks, the company announcing on 1 October that it was going to happen and explaining that it was "important that the streaming media players we sell interact well with Prime Video in order to avoid customer confusion. Roku, XBOX, PlayStation and Fire TV are excellent choices."
Translation: we either make them or have done deals with them to carry Amazon Prime content. Apple and Google? You're out in the cold.
As The Verge points out, at the time of the announcement Google Chromecast was the sixth-best seller in Amazon's US electronics store, and Apple TV was 14th, so that's an appreciable chunk of revenue to lose even for a company with such deep pockets as Amazon.
Tal Chalozin's analysis for Marketing Daily suggests that this is part of an endgame move. "Perhaps most concerning, however, is that the company has officially set a precedent for other leading players in the space, who will likely begin limiting the content available on their devices in attempt to remain similarly competitive," Chalozin writes.
If so, then that is in direct contrast to the recent mood of collaboration within the broadcast industry which has seen broadcasters in particular happy to don the mantle of content aggregator, highlighting features such as global search and striking deals to carry content from the OTT platforms. It's also in direct contrast to Amazon's own track record. It might push Kindle and Fire at every available opportunity, but that doesn't stop it selling other ebook readers or tablets while it's at it.
"The industry has come too far—and viewers have become too savvy—to accept a media landscape where feuding media companies define what viewers watch and what they watch it on," writes Chalozin. "To viewers, it doesn't matter who owns the content or the device; they're faced with a walled garden either way—and in most cases, one without a sign explaining why."
The fourth generation Apple TV hit the stores on the 30th October and the reviews were impressed, if a little mixed, with the Wall Street Journal suggesting that all Apple TV really was A Giant iPhone for Your Living Room. It sounds like damning with faint praise but, given that Apple has just reported the biggest annual profit in history with a net income of $53.4bn driven in a large part by iPhone sales, even the mighty Amazon might not find its pockets deep enough to go truly head to head with Cupertino.
Share your thoughts with us by leaving a comment and you can also find us on Twitter, Facebook and LinkedIn.