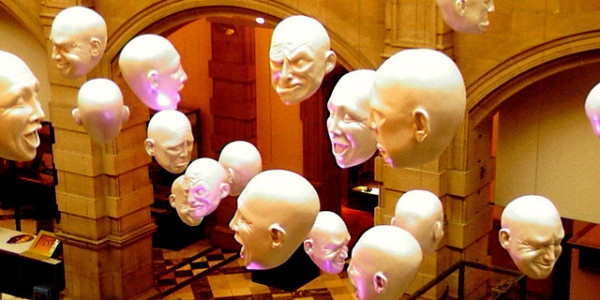 Facebook's foray into the world of online video seems to be gathering steam and later in the year it could pose a real threat to the video primacy of YouTube if it continues to expand at the current rate. Meanwhile, the BBC is conducting experiments into enabling test subjects to select iPlayer programmes via brainwaves alone; and research from the UK suggests that while the TV set in the living room retains its crown, the Millennials have differing viewing habits to the rest of us.
Is Facebook Winning the Online Video War? (Ampere Analysis; TVB Europe)
Ampere Analysis' findings of its report into video content on YouTube and Facebook has found that Facebook is catching up with YouTube's video views at an impressive rate. Indeed, according to the analyst, it is expected to exceed two trillion videos this year, which amounts to two thirds of YouTube's projected total for the same period.
Analysis when the numbers are measured up in the billions (Facebook has 1.4bn users per month, YouTube has 1.3bn) is always tricky, as even standard deviation can produce some fairly wild results. But it does seem that Facebook is catching up with the Google-owned video giant; recording a near 400% rise in quarterly video views from Q3 2014 to Q1 2015, up to 315bn. YouTube is still way ahead with 756bn, but its own growth is under 10%.
Research director, Richard Broughton, quoted in TVB Europe offered the following: "As Facebook moves from testing its advertising models to more actively soliciting content creators to join the platform, it will come under increased pressure to match the opportunities and per view returns generated by other platforms – notably YouTube. Ultimately, despite Facebook's current reticence around offering pre-rolls, it may have to bite the bullet and add them to its repertoire. If the social network's own video ambitions are to be realised, and if it is to convince content owners it is a viable alternative to YouTube, it must deliver comparable returns."
BBC Testing Mind Control (Broadband TV News)
Don't worry, it is a lot less Orwellian than it sounds. The BBC, which hosts one of the broadcast industry's most active R&D departments. has recently been conducting experiments that aim to enable users to perform simple tasks on a tablet computer using brainwaves alone. Working with a company known as The Place, 10 BBC staff members were wired up to an EEG brainwave reading headset and then were set the task of first launching the iPlayer app and then choosing from a cycling menu of 10 programmes.
Happily, while the learning curve was reportedly steeper for some than others, all 10 volunteers were able to use the device in the end, which, beyond the everyday usefulness to the TV industry, could have profound and welcome implications for people affected by motor-neurone disease and other similar levels of disability.
Understanding the Viewing Habits of the Millennials (Thinkbox)
As anyone with young children knows, the younger, digitally-native demographic consumes video in a rather different way to previous generations. The UK's commercial TV trade body Thinkbox has quantified this change too in its recently published The Truth about Youth study, carried out by sector research specialist Platypus.
The research falls very much into the TV is dead, long live TV category. The analysis has shown that TV viewing as a whole (live, playback and broadcasters' VOD services) still very much dominates the video viewing of all ages; however the generation of 16-24s has a more varied video diet, with TV accounting for 65% of their total video viewing compared to a wider UK average of 81%.
Part of the reason for this difference seems to be explained by the fact that 16-24s are the biggest fans of watching video on tablets and smartphones. 30% of 16-24s' video viewing is on these devices – double that of the average individual at 15%.
Other notable comparisons include the fact that Netflix and other subscription VOD services account for 2% of total UK video consumption; a number which doubles to 4% for 16-24s. And YouTube shows the same pattern, accounting for 3.5% of overall UK video consumption; and rising to 7% for 16-24s.
Share your thoughts with us by leaving a comment and you can also find us on Twitter, Facebook and LinkedIn.
Photo credit: drinksmachine / Foter / CC BY-NC-ND