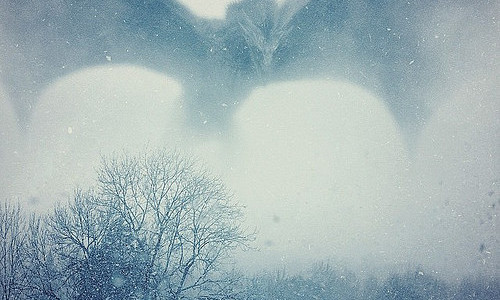 They saved the date, discussed possible plots on social media and avoided spoilers of any kind, and on Sunday, Game of Thrones fans were finally reunited with their heroes in Westeros when the 5th season was aired. However, the celebration was spoiled by pirates who leaked four episodes the weekend before the premiere. More details on viewers' shift from TV sets to other devices were introduced in a new Nielsen study, and YouTube was said to launch a paid, ad-free services which will compete with streaming offerings such as Netflix and Sling. Here's a look at the week's hottest industry news.
Pirates Steal Game of Thrones' Thunder (The New York Times; TorrentFreak; International Business Times)
Loyal Game of Thrones fans waited since June for the series' fifth season, but some just couldn't wait any longer and a day before the premiere leaked four episodes to pirate websites. HBO said in a statement that the episodes were leaked from within the group approved by HBO to watch the show before it is aired.
In December, TorrentFreak crowned GOT as the most pirated entertainment title. The dubious record was won by the show for the third year in a row, with more than 8 million illegal downloads of Cersei and Tyrion Lannister's adventures. In comparison, AMC's The Walking Dead came second on the list with 4.2 million downloads, and CBS' The Big Bang Theory third with an estimated 3.6 million downloads.
To make things even easier for those unwilling to pay for content, the site described as "The Netflix for Pirates", Popcorn Time, launched this week an iOS app for non-jailbroken devices. TorrentFreak said that with the new release, hundreds of millions of device owners will potentially have an easy access to Popcorn Time, which offers tempting, illegal downloads. The International Business Times added that the app needs to be downloaded to user's desktop first, and then loaded onto an iPhone or iPad.
As we have recently reported, Popcorn Time's threat to copyrights has been addressed by Netflix's CEO Reed Hastings, who told shareholders the site is his company's biggest competitor.
The State of TV Everywhere: TV Sets Down, Game Consoles up (Rapid TV News)
Following the trends and changes of the TV market always provides interesting insights into how people consume their entertainment. In a recent report, Nielsen found that gaming consoles are gradually becoming a means of entertainment – and not just a devices for playing No Man's Sky or Halo 5. Gaming accounts for only 50 per cent of the time people spend on their consoles, and in the rest of their free time they are using the likes of Xbox or PlayStation for a wide range of activities: watching TV, streaming video, watching Blu-ray discs and surfing the Internet.
YouTube Moves Closer to Paid Streaming Services (Rapid TV News; Bloomberg)
YouTube is planning the launch of a subscription services which will offer users ad-free versions of their favourite music, shows and other forms of videos. Bloomberg reported that revenue from the subscription services will be shared with video creators. The ad-free service brings YouTube owner Google closer to competing with streaming services such as HBO Now and Sling TV, and is seen as a broader shift at Google to find income sources which aren't based on advertising.
Last month, Vessel, a new player in short form video market, has launched its services, offering access to videos through its subscription service of $2.99 a month. According to Rapid TV News, Vessel was formed to re-write the current online video business model, as the current model makes it almost impossible for independent creators and content owners to live off their work.
Cord Cutting? Depends Where You Look (Broadband TV News; Advanced Television)
Five million new subscribers joined pay TV services worldwide in the last quarter of 2014, a new report by informitv suggests. According to the report, the world's 10 leading pay TV services added 5.53 million between them in 2014, reaching a total of almost 130 million television customers. Satellite service providers gained most subscribers, with net additions of 2.71 million globally, and telco TV services came second, adding 1.99 million subs.
The report reflects the interesting differences in TV market trends. In India, leading pay TV companies added more than a million new customers between them, but in the US, the biggest pay TV providers, such as Comcast, DISH Network and Time Warner Cable, lost 885,000 TV customers between them in 2014, while AT&T and Verizon added 865,000.
"In saturated markets there is intense pressure on incumbents from new entrants, while in developing markets there is room for growth," said Dr William Cooper, the editor of the informitv Multiscreen Index.
Share your thoughts with us by leaving a comment and you can also find us on Twitter, Facebook and LinkedIn.
Photo credit: :ray / Foter / CC BY-NC-ND