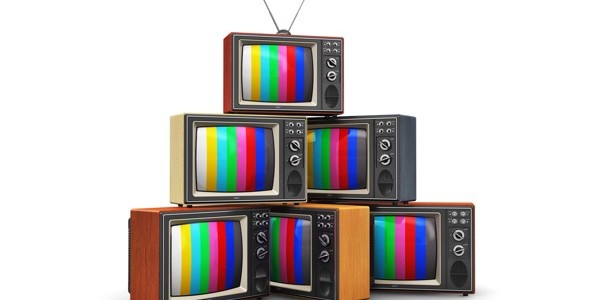 Research reveals that the pay-TV market is undergoing a boom, with 1.2bn subscribers expected worldwide by 2022. Meanwhile, Nielsen is on the verge of launching its pioneering Total Content Ratings service that will offer precise measurement of linear and digital viewing; and more content on more devices leads to more viewing hours according to Strategy Analytics.
Global Pay-TV Market to Exceed One Billion Subscribers by 2017 (TVBEurope)
According to an exclusive article in TVBEurope by the SNL Kagan team of Robin Flynn, senior analyst and research director, and Mohammed Hamza, TV and video analyst, the global pay-TV market is projected to grow from more than 900 million subscribers in 2014 to 1.21 billion by 2022.
The current breakdown is instructive as well. The researcher reckons that there were just over 582 million cable TV subs globally at year-end 2014, 207 million DTH subs and 109 million IPTV subscribers.
Multichannel subscribers in Western Europe are currently projected to grow from 108.1 million in 2014 to 117.2 million by 2022, with SNL Kagan reckoning that: "The greatest expansion will come in IPTV services, thanks to the continued investment and development by telcos such as Orange in France, British Telecom in the UK and Spain's Telefonica."
Furthermore, and sticking with Europe, the company reckons that broadband households exceed multichannel households in France, Germany and the UK, with the growing gap a focus for pay-TV operators. "The aggressive rollout of triple- and quad-play services in France has limited the difference, but the gap is expected to increase over time."
Nielsen Says Total Audience Measurement Is Coming (Ad Week, BARB)
Effective audience measurement has been bone of contention for several years now as viewing habits have changed. Not only have viewers migrated to different platforms, they have migrated to different times.
According to statistics from the UK audience measurement organisation BARB's annual Viewing Report, timeshift viewing is now up to 12.3% of all viewing, while its importance to broadcasters is also highlighted by the fact that the 8-28 day timeshift window now can add 1.67% to total audience figures. Indeed, the overall playback curve is changing shape, with the 24 hour timeshift figure falling from around 60% to 50%.
BARB is working on its own solution to this, Project Dovetail, but it seems that Nielsen in the US might be first out of the gate, with most of the pieces in place to deliver a total daily audience read across all linear and digital platforms by the end of the year.
It's been a tricky process. Not only are linear TV and digital historically measured very differently — a per minute audience for TV versus views for digital — but there are even some digital players that don't want to be measured.
As Ad Week reports: [Nielsen's] Total Content Ratings will also include SVOD offerings like Netflix, even though Netflix has stripped out the Nielsen watermark from its content in a effort to prevent the company from measuring its data. Instead, Nielsen is using a "signature-based methodology," said Lynda Clarizio, president of U.S. media for Nielsen, but hopes that programmers who sell their content to Netflix and other SVOD platforms will "insist that that Nielsen watermark is embedded in the content when it's distributed, because that's the easiest way for us to measure it."
[Stop press: according to Broadband TV News, BARB has just launched a beta version of the first audited measure of online TV viewing in the UK. "The TV Player report is BARB's first publication of data for viewing that takes place on laptops, desktop PCs, tablets and smartphones. It focuses on activity at a device level, rather than a person."]
Connected Devices Pushing Viewers To Watch More Video (Rapid TV News, Strategy Analytics)
According to a report from the Connected Home UX (CHX) group at researcher Strategy Analytics, the increase in accessibility to a growing volume and diversity of content is ensuring that consumers watch more video than ever before, whether that be broadcasted TV or binge watching and content stacking via OTT SVOD services
The Connected Media Device Ecosystem: Smart TVs vs. Dedicated Streaming Media Devices report details how the connected media device ecosystem — from Smart TV to games console to smartphone and tablet — has become an essential aspect of the modern consumer media experience.
Part of the reason for this, reckons SA interestingly, is down to a weakness in the main link in the chain in that Smart TVs have yet to become truly compelling standalone devices. Smartphones and tablets have filled the gap by becoming portable and seamless media experiences.
Taryn Tulay wrote the CHX report. "This raises the following questions," she asks. "Are consumers willing to be locked into one connected media device ecosystem, or, will they continue to rely on multiple connected media devices to ensure a comprehensive and compelling media experience?"
It is certainly an interesting question with a lot riding on the answer.
Read about our Voyage TV Everywhere solution that fits all device ecosystems.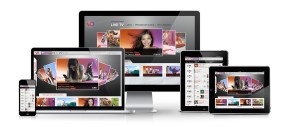 Share your thoughts with us by leaving a comment and you can also find us on Twitter, Facebook and LinkedIn.
Main pic: Oleksiy Mark/Shutterstock