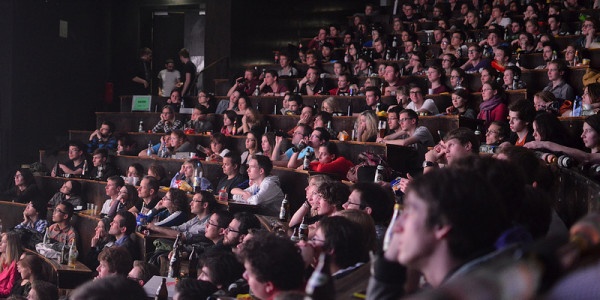 It's Christmas time, and binge watching was on the minds of both traditional and digital TV content producers, who each launched a campaign encouraging viewers to join online services. The real life Sony cyber attack drama produced more and more headlines: The FBI pointed the finger at Pyongyang, and North Korea's internet services shut down mysteriously.
Sony Cyber Attack: The Sequel (CNN; re/code; WSJ; The Guardian; NBCNEWS)
The Sony hacking attack continued to be at the top of the news this week. If you blinked, you might have missed one or two developments. So here's our recap:
On Friday, the FBI announced it had enough information to conclude that the North Korean government was responsible for the devastating cyber-attack. Also during the weekend, actor George Clooney told Deadline Hollywood he circulated a letter calling on the showbiz industry to support Sony's decision not to submit to the hackers' demands. On Saturday, CNN reported that Sony was facing at least four lawsuits filed by employees alleging Sony ignored warnings about a possible cyber attack. In comments aired on Sunday, U.S. President Barack Obama said the attack was "not an act of war". On Monday, the Wall Street Journal reported that Sony has demanded Twitter to suspend the account of a user who posted company documents released by hackers. On Tuesday, the Guardian said North Korea's fragile internet connection seemed to be working again after a ten-hour shutdown. Earlier in the week, the State Department said they will not discuss "operational details about the possible response options".
Later on Tuesday Sony announced it will release the movie in about 100 independent theatres after all. As the drama continues to unfold, we'll keep you posted!
It's the End of the Year: Time for Adding Up Sales Numbers (Rapid TV News; Advanced Television)
As 2014 comes to an end, analysts this week conclude what seems to be yet another great year in the industry. TrendForce projected a 5.4% rise in total global LCD TV shipments in 2014, reaching 215 million units. The trend, according to the report, is driven by economic growth in China and North America, with Samsung and LG leading sales figures.
In a separate report, Futuresource Consulting suggested that for the first time, 2014 will see smart TV sales accounting for more than half of the market. By 2018, smart TV sales will rise to 82% of total TV sales.
"Although the industry spotlight is focused upon UHD and curved screens, smart TV continues to permeate the market as a value added feature, and UI refinements like voice and gesture recognition, tile-driven navigation and device mirroring have substantial consumer appeal at point of sale as part of a premium set proposition," said Jack Wetherill, Senior Market Analyst at Futuresource Consulting.
U.S. Networks and Digital Content Producers Launch an OTT Marketing Blitz (Rapid TV News; WSJ; re/code)
NBC Universal launched this week a marketing campaign promoting TV Everywhere access across its 14 cable networks. The gradual launch started with online live stream, while similar services on mobile devices are planned for early next year.
The Wall Street Journal reported that most U.S. broadcasters already offer parts of their content online, but live streams of shows have been slower in coming, partly because of content rights disputes with producers. Rapid TV News added that NBC's online broadcast content is only available within the pay TV ecosystem, with subscribers accessing content online using authentication services, similarly to how HBO Go used to operate.
Digital content producers joined the pre-Christmas marketing campaign, offering TV lovers a long, online, weekend binge. Both Netflix and Amazon, promoting their new released dramas– Marco Polo and Mozart in the Jungle respectively, advertised their shows on full-page ads in the New York Times. Who says print is dead?
Share your thoughts with us by leaving a comment and you also find us on Twitter, Facebook and LinkedIn.
Photo credit: Leonidas-from-XIV / IWoman / CC BY-SA