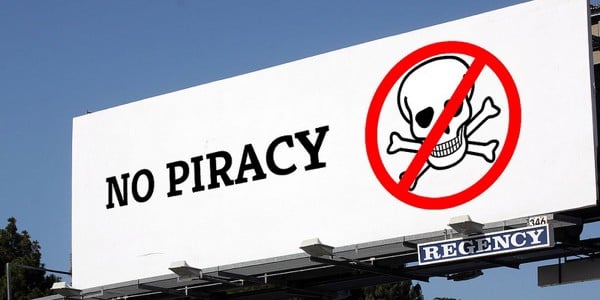 In its latest report to the US authorities, The Motion Picture Association of America has identified Russia and The Netherlands as two hot-houses of content piracy, with a worrying trend for incentivising users growing. Meanwhile, the cord-nevers are on the rise in the USA, and Facebook is courting broadcasters with a steadily more sophisticated range of easily-deployed tools.
MPAA Reveals Top Piracy Sites (CDSA)
In its annual report to the Office of the US Trade Representative, The Motion Picture Association of America (MPAA) has singled out the online piracy sites that it says are the biggest threats to the American entertainment industry and the nearly 2 million jobs it supports, with Russia and (perhaps a bit more surprisingly) The Netherlands at the top of the list of countries hosting the most offending digital outlets.
It's worth following the link, as the Content Delivery & Security Association article lists quite a few of them divided into categories: direct download and cyberlocker; linking and streaming; and, of course, the perennially popular peer-to-peer and BitTorrent, where The Pirate Bay now serves over 43.5m peers in 35 languages.
Two sites based in The Netherlands are particular causes for concern. Letitbit.net dangles financial incentives in front of its users: $60 per upload and even $15 per 1000 downloads, while Uploaded.net incentives users to upload large files by paying out rewards based on file size. The site generates approximately $6.6m in annual revenue. Russia's rapidgator.net, meanwhile, maintains a reward system and even boasts paid subscription tiers
Joanna McIntosh is EVP of global policy and external affairs for the MPAA. "Despite the growing legal online marketplace that benefits both consumers and creators, a wide range of complex and sophisticated illegitimate marketplaces operate around the world, distributing infringing content and profiting off others' hard work," she said in a statement. "We believe that the size and scope of this problem, as outlined in our filing, make clear that the best solutions will require the cooperation of all members of the online community — from creators and payment processors to ISPs and search engines."
The Rise of the Cord-Nevers (Rapid TV News, Forrester)
Having (mostly) dodged the spectre of the cord-cutters, the next group that the industry is getting itself worked up about is the cord-nevers. And, according to a report by Forrester Research, it could have good reason to: half of US adults under 32 will not pay for TV by 2025
While the numbers are small, if you fiddle with the data slightly you find that the cord-never are becoming a more sizeable group than the cord-cutters: 7% of those under 32 are cord-nevers as measured against the cord-cutters who measure 6% of the overall population. And unsurprisingly the cordless under 32s consumer 25% of all mobile viewing minutes.
What happens next is the key. "In ten years, Forrester predicts that 50% of adults under 32 won't pay for TV, at least not in the way in which it is generally regarded currently," writes Rapid TV News. "Currently 35% off this age group do not pay for TV in any form."
"CMOs must experiment on cord-nevers and cord cutters now to learn how to serve them later," concludes Forrester in its synopsis.
Facebook Adds Social TV Features (Facebook)
Twitter has long been the yardstick for measuring social media engagement for broadcasters, but Facebook is, as you would expect, not taking that lying down. According to one study it quotes, 85% of people who reported visiting a social network while watching TV said they visited Facebook, while it's own research suggests that usage of its site peaks in primetime.
"With all of this in mind, we want to enable broadcasters to create great experiences for their viewers around the programming they love, drive real-time participation and engage their audiences 24/7," says the company, and the new tools spilt into the categories of engage, decide and display aim to do just that.
New apps, powered by Telescope, allow fans to submit photos and videos to broadcasters, such as audition videos to potentially join a cast, video questions for reply on-air, and shorts for consideration in film contests. This has already been deployed in action too, Fox News producers used this new tool to solicit questions for the GOP Debate on August 6 and receiving more than 40,000 video submissions via Facebook as a result.
Custom icons let people 'check in' to shows they're watching; a new Hashtag Voting API connects to certified 3rd party providers for contest and award shows to allow for voting via hashtag in Facebook posts or comments; broadcasters can ask audiences questions on their page with a real-time API presenting the results on broadcast; and Vizrt has created a comprehensive new set of Facebook and Instagram graphics templates to make it even easier to produce lower thirds, over the shoulder and full screen displays of content from Facebook and Instagram.
Viewer engagement is becoming more important than ever, even to the point that UK-based Kantar Media has now added sentiment analysis to its Twitter TV ratings to weigh up wether comments surrounding a show are mainly positive, negative or neutral.
To find out how we can help maximise viewer engagement and keep comments positive, examine the engagement section of our website or download our guide to COMPASS - Content Discovery Platform.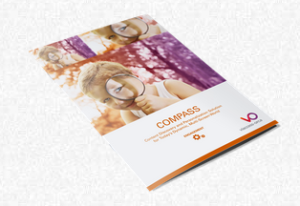 Photo credit: thedescrier / Foter / CC BY