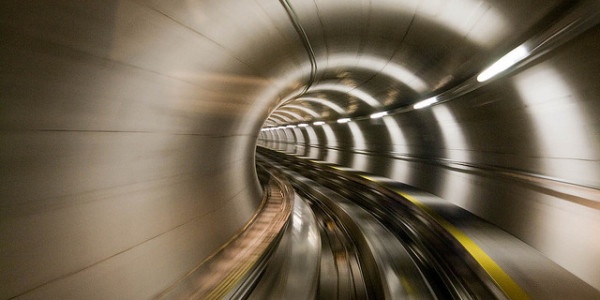 The mobile industry's biggest show kicked off in Barcelona, exhibiting the latest innovations in connected and mobile devices. Announcements such as Ikea's Home Smart furniture, or Google's Virtual Network could have interesting implications on the way we consume our entertainment. Following the vote last week, FCC's Tom Wheeler addressed his European counterparts in an effort to promote new Net Neutrality regulations. In the UK, scientists successfully tested a 5G connection that in a few years could change the speed in which we consume our entertainment. Here's a fast, buzzing recap of this week's industry news.
Charging Pads, Faster Devices at the Mobile World Congress (TechCrunch; Business Insider; The Guardian; Forbes)
The Mobile World Congress took place this week in Barcelona exhibiting miles and miles of devices, apps and innovation, alongside keynote speeches by executives from Facebook, Orange, Nokia and others. It's the biggest mobile industry event of the year – and the platform to display the latest, thinnest and smartest devices.
Samsung revealed two new flagship smartphones, the Galaxy S6 and S6 edge. Described as the most ambitious device to date, the S6 edge has a curving screen, a slimmer design, and improved, faster, low-light function cameras. HTC presented the One M9 smartphone, which is said to be faster, lighter and using customisable software, and Intel launched a new line of processors.
Google announced the launch of its Virtual Network, which will allow users to switch between mobile phone and Wi-Fi signals, as well as between competing mobile networks – picking the best signals at any given time.
Among many connected devices presented at MWC was Ikea's Home Smart furniture, which will offer wireless charging for phones, tablets, and other mobile devices. According to Business Insider, Home Smart will integrate Qi wireless charging technology (supported by more than 80 different smartphones) into special "charging pads" in desks, lamps and bedside tables – it's almost perfect as long as you keep track of your Allen Key!
Net Neutrality, the Sequel: Wheeler's Mission to Convince the Rest of the World (The New York Times; The Wall Street Journal; Light Reading)
FCC Chairman Tom Wheeler arrived in Barcelona this week to discuss the implications of the historic Net Neutrality decision with European industry leaders. The new regulations, which will oversee Internet services like a public utility, are yet to be approved by U.S. lawmakers, but Wheeler's moves are already closely followed by counterparts from other countries. The FCC Chairman addressed industry leaders in a keynote speech at the Mobile World Congress:
"There needs to be a referee with a yard stick -- or meter stick, here -- that says, wait a minute, is that unreasonable?... That's the structure we put in place…It's not a regulatory structure, but a structure to say, 'Do we have a set of rules that says activities are just and reasonable and someone can throw the flag if it is not.' ", Wheeler said.
But even before his speech, European industry executives voiced concern over a possible adoption of similar regulation. Tim Höttges, Chief Executive of Deutsche Telekom, the owner of T-Mobile US, said his company is in favour of Net Neutrality, but "Some services should be prioritized over others." Luigi Gambardella, former chairman of the European Telecommunications Network Operators' Association, said that the FCC's move sets a "risky precedent" for the rest of the world but may allow others to catch up.
According to the WSJ, the European Commission is preparing a new digital proposal, which may include taxes and regulations on companies like Google Inc. and Facebook Inc., rather than a strict interpretation of net neutrality.
Gone with the Wind in 3 Seconds? Record 5G speed Tested in the UK (BBC)
Researchers have marked a new milestone for data connections this week when they managed one terabit per second (Tbps) connection - 65,000 times faster than average 4G download speeds. These numbers mean that theoretically, using 5G speed would enable us to download a file 100 times the size of a feature film in about three seconds. But these advances are far from trying at home: The University of Surrey's 5G Innovation Centre, where the test took place, said it hoped to demonstrate the technology to the public in 2018.
Share your thoughts with us by leaving a comment and you can also find us on Twitter, Facebook and LinkedIn
Photo credit: themonnie / Foter / CC BY-SA