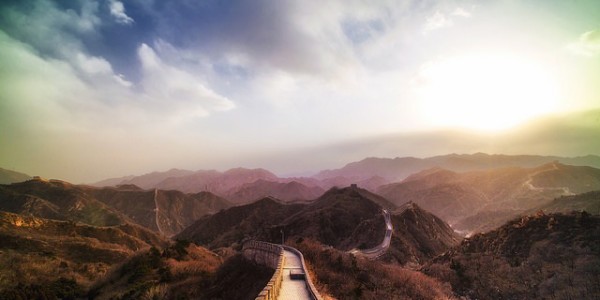 Ni Hao Netflix? Reports this week suggested that the content streaming empire might soon conquer another global destination- China. However, this may not happen that fast. While talks between Netflix and Chinese TV vendors are taking place, shows like House of Cards, with its combination of sex drugs and Capitol Hill, might not be very popular with the country's internet police. The Verizon's AOL deal raised high expectations for the former's prospects in the targeted advertising and content markets, while according to a new research, OTT subscribers will triple by 2019. Here is this week's most buzzing news.
Netflix Eyes China's $6 Billion Online Video Market (Rapid TV News; Wall Street Journal)
Is the live streaming giant about to take China by a storm? The Wall Street Journal has reported that Netflix is in talks with Chinese online video vendors about expanding its content offering to the world's most populated country. According to the report, the talks are in early stages- but included several discussions about bringing Netflix's content to mobile and streaming devices, as well as Internet TV. One of the main obstacles is China's strict censorship on foreign online content. Google, Facebook, YouTube – to name few- are all blocked by the Chinese "Internet Police".
One controversial show is Netflix's flagship series, House of Cards- featuring violence, corruption and sex scenes. While two seasons of Frank Underwood's intrigues were shown online, the third season is still being reviewed by the authorities. As we have recently reported, Netflix views international subscribers as an essential source of its growth. The company added 2.6 million international subscribers in the first quarter of 2015 – while in 2014, 30.8 per cent of the subs were based outside the US in 2014.
In the Verizon-AOL Merger, Content is King (LightReading; Reuters; re/code)
Verizon's announcement last week that it is buying AOL for $4.4 billion is seen by the industry as a push by the biggest U.S. telecommunications company into mobile video and targeted advertising worlds.
AOL is best known for its web properties- mainly the Huffington Post and TechCrunch. But as re/code noted, in the past few years AOL has concentrated on beefing up services that help publishers automate their ad sales. With AOL's proven video advertising success on one hand and Verizon's OTT plans (to be unveiled in the summer) - the deal seems like a win win situation. "This acquisition is aimed at enabling Verizon to maximize its revenues from mobile video," Reuters quoted a Wall Street analyst.
LightReading added that by buying AOL, Verizon completed its content story - delivering more shows and movies while not relying as heavily on the revenues the networks themselves generate, but rather on AOL's ability to monetize content.
The Ups and Down of TV Services (Fierce Cable; Advanced Television)
Two new researches published this week indicate the scope of cord cutting on one hand, and the rise of OTT services' popularity on the other. Bernstein Research said audience ratings for linear TV dropped 11 per cent year-over-year for the week of May 4-11, with Cable TV hit the hardest. According to the research, it 5th straight week that cable showed a double-digit ratings drop.
On the opposite side of the market, a new research by Juniper showed that OTT subscribers, for services such as Netflix and Amazon Prime, will triple by 2019- increasing from 92.1 million in 2014, to 332.2 million subscribers globally. Furthermore, the study shows that viewers prefer watching long form video on connected TVs, rather than on other connected devices. The research explains that UI plays a major role in picking the favourite device, as well as the cost effectiveness of streaming devices such as Chromecast or Fire TV Stick.
Share your thoughts with us by leaving a comment and you can also find us on Twitter, Facebook and LinkedIn.
Photo credit: fanjw / Foter / CC BY-NC-SA