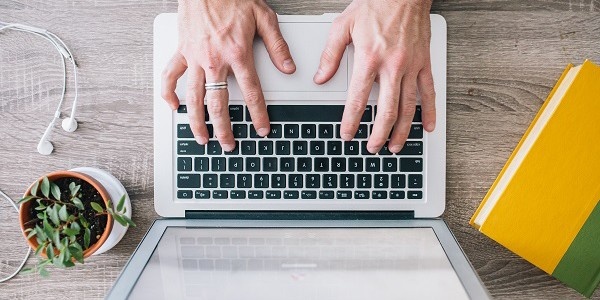 Seems like we can't get enough of Netflix, the OTT giant traveled almost 12,000 kilometers this week and hoisted its flag in new destinations: Australia and New Zealand. Down at the new colonies, the streaming service will offer a cheaper package than the countries' own providers and a richer library. Meanwhile in the US, the anticipated war of attrition between the FCC and the cable industry kicked off with the first two lawsuits filed against the new Net Neutrality rules. And new details emerged about Apple and Sony's OTT plans, including live sports streaming and a face-lifted Set Top Box. Are you ready for your spring break?
Apple and Sony Enter the OTT Dancefloor, Swinging with Sports and UX (BuzzFeed; Wired)
As the race to launch OTT services continues, new details emerged this week about Apple's plans in the Internet TV business. Last week we reported that Apple is in talks with programmers such as ABC, CBS and Fox ahead of a September launch of a slim bundle of TV networks - which will work on devices powered by Apple's iOS operating system. BuzzFeed added this week that Apple is planning a major facelift to its Apple TV set top box - intended to undergird the company's vision of what the TV viewing experience should be. According to BuzzFeed, the new device, which will be presented at Apple's annual World Wide Developers Conference in June, will include a dramatic increase in on-board storage and an improved operating system.
Elsewhere in the OTT kingdom, Sony launched its Playstation Vue service in New York, Chicago and Philadelphia. The service streams more than 50 channels to viewers' homes via the PlayStation game consoles. Analyzing the new service, Wired put the spotlight on the importance of bundle which includes live sports TV. As Playstation Vue includes many sports channels, said Wired, it is taking all that cable has left. "Many wouldn't dream of cutting their cable cords because they would lose live games from the NFL, Major League Baseball or the NBA", Wired concluded.
The Underwoods Go Down Under (Rapid TV News; The Guardian)
Netflix launched its streaming services in Australia and New Zealand this week, offering a monthly fee which is cheaper than local SVOD services in both countries. The service will include Netflix's hit series – The House of Cards, Orange is the New Black and Marco Polo.
The Guardian added that the Australian Netflix library will include more than 1,500 titles, similar to the size of its European counterparts but smaller than the size of the U.S. library. In January, Netflix said it plans to accelerate its global expansion and offer services in 200 countries within two years.
First Lawsuits Filed Against Net Neutrality Rules (The Washington Post; LightReading; Advanced Television)
The FCC and Chairman Tom Wheeler didn't have much time to rest on their laurels following the approval of new Net Neutrality regulations. The first lawsuits against the rules were filed this week by USTelecom- the country's Broadband Association, and regional service provider Alamo Broadband.
Only a few details were available about the lawsuits, filed in Washington DC and New Orleans, but according to the Washington Post, the plaintiffs claim that rules are "not legally sustainable", and "harming". USTelecom and Alamo might soon be joined by other telecom providers. Speaking at a conference this week, AT&T and Verizon's financial chiefs both predicted a long litigation over the new rules. Verizon's CFO Fran Shammo said that no Internet service provider has ever blocked or prioritized traffic, and therefore the regulation – and the litigation around it, is unnecessary and will cost the taxpayer a lot of money. AT&T's CFO John Stephens added that the rules are "a solution in search of a problem".
In what could be another legal challenge to Net Neutrality rules, the Wall Street Journal reported that HBO, Sony and Showtime are all after a "VIP Treatment" from ISPs in order to avoid congestion on their online streaming services. This special treatment means faster streaming, but also an exemption from data-usage thresholds which operators enforce for public Internet traffic.
Net Neutrality rules reclassify ISPs as common carriers under Title II of the Telecommunications Act, thus bringing them under FCC authority and meaning that such actions as prioritisation of services and blocking and throttling of lawful content and services will be banned.
Read more on Net Neutrality and the implications for OTT here.
Share your thoughts with us by leaving a comment and you can also find us on Twitter, Facebook and LinkedIn.