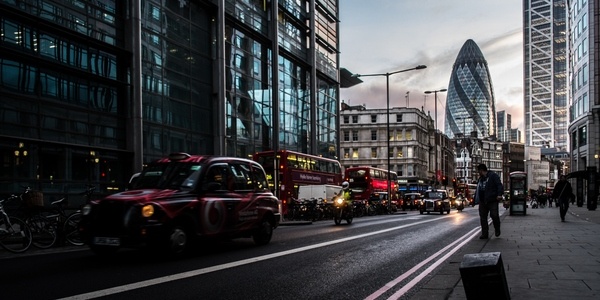 What a dramatic night it was on the boxing ring in Las Vegas when Floyd Mayweather faced and defeated the Philippines' hero Manny Pacquiao - to the cheers of millions of fans. But the real, legal drama unfolded off the ring, as thousands of users live streamed the fight using Twitter's Periscope, infringing content rights. In Britain, more than half of the nation admitted they are addicted to watching TV – sticking to the shows they know and love, while in Germany, the country's official TV ratings association announced it is adding YouTube viewership data to its reports. Here is this week's most buzzing TV news.
The Mayweather Pacquiao Fight: Periscope Enters the Piracy Ring (Mashable; New York Times)
It was dubbed "The Fight of the Century"; a boxing fight highly anticipated: the Philippines' Manny Pacquiao versus Michigan-born Floyd Mayweather. Millions watched it - whether at the Las Vegas Arena or on cable TV. And although it was Mayweather who defeated Pacquiao in the ring, many would argue that Twitter's live streaming app Periscope was the real winner of the event. According to Mashable, thousands of Twitter users live streamed or watched parts of the fight that would otherwise have cost $100 on pay-per-view. At one point, as many as 10,000 people were watching a random stream of the match on the app — in Spanish. In Periscope's ongoing battle against rival live streaming app Meerkat, the Mayweather Pacquiao match was a huge publicity victory.
But a very dark cloud is casting its shadow on the sporting and publicity celebrations. As we have recently reported, live streaming apps pose a real danger to content rights holders and broadcasters. In the Mayweather Pacquiao fight, the so called free-for-all broadcast was enabled by users who illegally live streamed the fight - just by pointing a smart phone camera to a screen, and without paying rights fee or production costs.
According to the New York Times, Periscope said that it was not the intention for the app to engage in illegal activity. The Times added that Periscope was notified of 66 Periscope streams of the fight from its rights holders – taking action against 30 of them. Boxing and TV executives said they were about to meet and discuss the implications of case: "we're always going to chase technology", one executive was quoted as saying.
Read more about combating sports piracy here
Nielsen and Roku Team Up to Measure OTT Audience (FierceCable; Broadband TV News)
Finding the accurate way to measure TV audience in the evolving TV ecosystem has been one of the core issues of the TV world in recent years. Nielsen's People's Meter is still a household method of finding out what the US audience like, but as more and more users opt for multi-device and OTT solutions, keeping track of what's popular is a challenging task.
This week, the market research giant Nielsen announced it is partnering with Roku streaming device to measure ad delivery for OTT content. As much as half of the top 250 channels on Roku are ad-supported- and according to FierceCable Roku has deployed more than 10 million platform-enabled devices in the U.S- which will not cover viewing over mobile devices. Separately, Nielsen operates a solution to measure viewer engagement on SVOD platforms like Hulu or Amazon. In their announcement, Nielsen stressed the importance of cross-platform audience measurement, saying it is "critical for advertisers looking to leverage the trend of increasing over-the-top video consumption".
In Germany, the German association providing the official TV audience ratings, AGF, said it will include online video consumption at YouTube in its reach figures. The online video usage will be monitored by collecting data from an online panel operated by Nielsen and GfK's cross media panel. Such an integration, which is the first in the world, is aimed at providing combined TV and online video usage figures. The move illustrates the growing importance of online video platforms and the proliferation in the way people consume content.
Read more about viewer engagement solutions in the TV Everywhere era here.
EastEnders or Sherlock – Brits Just Love Their Telly (Advanced Television)
A new report by the UK DTT platform Freeview reveals that the Brits just love watching Television. The study, National Obsession: our relationship with TV shows that more than 50 per cent of the nation (33 million people) admits they are TV addicts, while one third said TV brings a sense of structure to their lives and helps them connect with others.
Other findings in the study are especially interesting for the development of smart, data-driven recommendations and content discovery solutions. When asked about how they pick new programmes to watch, 43 per cent of the respondents said they trust recommendations by family or friends, 35 per cent said they chose a new show based on whether it stars their favourite actor, and 16 per cent said they would watch a new show out of the fear of missing out.
Share your thoughts with us by leaving a comment and you can also find us on Twitter, Facebook and LinkedIn.