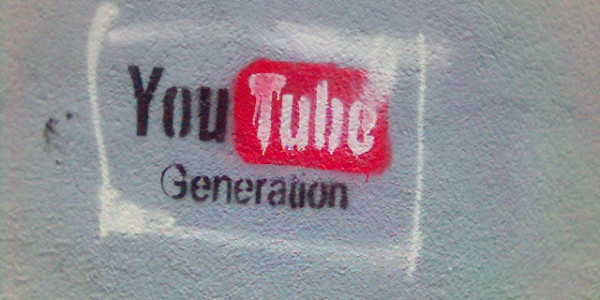 There are many forms of online piracy, with one of the most prevalent, credential-sharing, expected to cost the industry a massive $500m this year. Meanwhile, concern is growing about how exactly to protect valuable 4K content from the pirates in a multi-device ecosystem. And a new report looks at the value of YouTube MCNs and exactly who is buying them up.
OTT Credential-Sharing to Cost Industry $500m (Parks Associates)
A new report from Parks Associates, The Cost of Piracy, has dug up the fairly astonishing fact that OTT video service credential sharing alone will cost the industry $500 million in direct revenues worldwide in 2015. "Live-streaming usage has garnered media attention recently, but credential sharing is also a popular form of piracy in the connected world, one that has received varying responses from service providers and content owners," commented Glenn Hower, Research Analyst, Parks Associates. Parks estimates that 6% of US broadband households use an OTT video service 'copied from' a person living outside of the household, rising to 20% in the 18-24 age group.
4KTV Content Protection - a Growing Concern (Rapid TV News)
While on the one hand an increased ramp up to 4K distribution is generally considered to be a good thing for the industry, there are some increasing worries about protecting that content online. A recent ABI Research report highlighted in Rapid TV News has raised concerns that legacy hardware, including set-top boxes, smart TVs, desktops and mobile devices, could face difficulties with being supported in 4K-compliant security set-ups. And, coupled with this, there are not only more devices in general, but also many more device types that need to be considered and supported in the security system. "Ultra HD TV penetration is expected to reach 61% in North America by 2020, which is higher than expected", said ABI Research analyst Eric Abbruzzese. "Along with TVs, browser and application based streaming services will continue to roll out 4K content at a quickening rate, creating an expanding marketplace filled with premium content from studios that demand strong content protection."
Download our white paper: Adopting DASH & Multi-DRM for Video Delivery – The Great Opportunity for Change.
YouTube MCNs Account for 240BN Monthly Views (Mediatel)
New research from Ampere Analysis has revealed how much multi-channel networks — the organisations that work with platforms such as YouTube in exchange for a cut of the ad revenue — are worth. It seems that the average MCN is worth 10 cents per monthly view, making one with a billion monthly views worth $100m. That sounds a lot, but all in all the top 100 MCNs receive 100bn views per month, which means that they are worth somewhere in the region of $10bn combined. Expand that out to account for all MCNs and the total numbers rise to a $20bn worth with in the region of 240bn monthly views. But while an undeniably rich market, it also seems that it's not one that's going to be around for long as the main media conglomerates seek to buy the new pretenders out. The result is a new media landscape that looks eerily similar, in ownership at least to the old one. "For those players without a stake in the MCN game, sand is rapidly running through the hourglass," commented Richard Broughton, Ampere's research director. "Very few top MCNs remain that don't now have an affiliation to a major media group."
Share your thoughts with us by leaving a comment and you can also find us on Twitter, Facebook and LinkedIn.
Photo credit: jonsson / Foter / CC BY