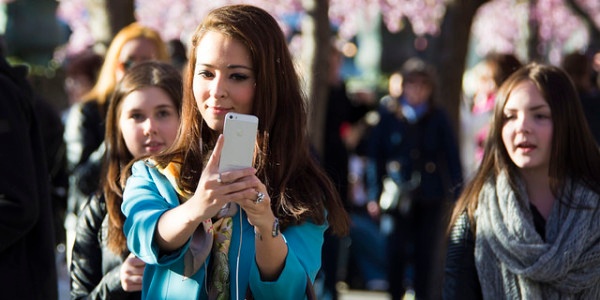 Although Oscars ceremony ratings fell this year, and Madonna literally fell at the Brits Music Awards, new reports released this week showed just what a fantastic year the TV ecosystem has had- with both content and ad consumption showing an impressive growth. The FCC approved new Net Neutrality rules, and a legal battle from cable and telecom companies was expected in Washington. Echoing the changing demands by millennials and even younger viewers, both MTV and YouTube launched new services this week, making it easier for audience to consume content anytime, anywhere. Here's a recap of the most exciting TV news of the week.
Net Neutrality Rules Approved by the FCC (The Wall Street Journal; New York Times)
The FCC voted on Thursday in favour of new Net Neutrality rules which will regulate Internet services like a public utility, with 3 Democrat commissioners voting for Chairman Tom Wheeler's changes, and 2 Republican commissioners voting against. The Wall Street Journal reported that Wheeler received a standing ovation when he walked into the commission room.
The new regulations are far from turning into laws any time soon, as opponents are planning to challenge the rules. First, the five FCC commissioners will appear before the Senate Commerce Committee. The New York Times reported this week that Republicans have admitted that the bill, supported by President Barack Obama, is unlikely to be met by a legislative Republican response. But a long, legal battle was expected from both the telecom and the cable industries.
To read more on Net Neutrality and the global implications for the TV Everywhere market, click here
TV Ecosystem Continues to Expand as Viewers Explore New Ways to Watch Content (Rapid TV News; Fierce Online Video)
In line with previous indications, a new survey released this week suggested that 2014 was indeed an excellent one for the TV industry. Looking at the fourth quarter of 2014, the FreeWheel report shows an impressive growth in both the digital monetisation of U.S. broadcast networks' autumn programming and live streaming.
The report elaborates on the interesting ways in which the market continues to expand, saying that viewers have not abandoned their favourite content but rather found new ways to access it. For example, live viewing grew 297 per cent driven by strong growth in sports streaming and news simulcasts. OTT streaming devices overtook tablets when used for long-form and live viewing - accounting for 8 per cent of all video ad views. MoffettNathanson's survey gives another indication of the same trend. According to the report, as many as 1.4 million households in the United States either cut their pay-TV subscription or never had one in the first place in 2014. This is the highest such figure recorded since 2010- all in all 3.8 million cord cutters were reported in 2014.
Follow the Millennials: MTV Launches OTT Channels, YouTube Starting a Kid-Friendly Version for Mobile (Rapid TV News;TechCrunch)
The way the TV market responds to the changing expectation of viewers was once again evident this week with the launch of two new services by key players in the TV world. MTV announced it will give mobile network operators on-demand access to its content through two new international OTT apps. The new service is targeted at viewers aged 18-35, known as millennials. According to MTV's data, 41 per cent of 16-24-year-olds watch TV shows on smartphones, and mobile handsets are the preferred music listening device for this group. The new apps will be offered to operators as part of exclusive licensing agreements designed to transform operator services aimed at the millennial market.
Meanwhile YouTube announced it will launch a new version of its service for mobile devices – in a child friendly controlled version. Tech Crunch reported that the app will initially be available for Android and in the U.S. only. It will include content suitable for youngsters, including a few parental control features, such as a limiter that restricts the time of each session, and a sound toggle for muting and unmuting videos.
Share your thoughts with us by leaving a comment and you can also find us on Twitter, Facebook and LinkedIn
Photo credit: @lattefarsan / Foter / CC BY-SA