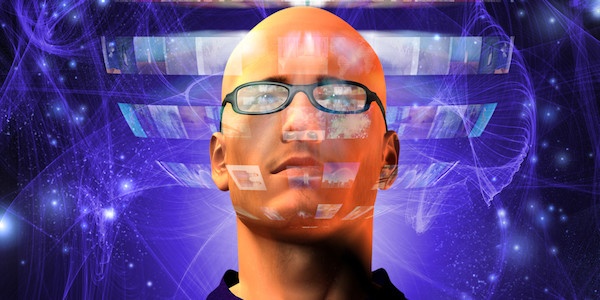 Deloitte has published the fifteenth annual edition of its Predictions for the Technology, Media and Telecommunications (TMT) sectors, with the 2016 edition containing some interesting forecasts for the US TV industry and VR in particular. Meanwhile, Europe is getting concerned about being left behind in the race to establish 5G services.
US TV Market to See Erosion Not Implosion [Deloitte]
Analyst Deloitte has published its 2016 predictions for the Technology, Media, and Telecommunications (TMT) sector. Based on what the company says are hundreds of conversations with industry leaders and tens of thousands of consumer interviews across the globe, they always have at least a couple of points of real interest for the industry.
The first looks at the seismic shifts in the US TV industry, which at a projected worth of $170bn, is still by far the world's largest.
'Erosion not Implosion' is its catchy-summation of how 2016 will unfold, with the following headline statistics.
Pay-TV cord-cutting: Will run at a rate of 1% of viewers, possibly up to 1.5% in 2017 and 2% in 2018. Putting it in context, Deloitte reckons that the number of US households still paying for some version of the traditional bundle will fall to 90m by 2020. This sounds bad compared to the high of 100.9m recorded in 2011, but needs to be set against the fact that in 1997 the figure was only 72m.
Monthly TV bill: Will rise from the $100 per calendar month average of 2015 by 5%. Historical growth rate is 6%.
Average daily TV viewing: Viewing on the traditional TV set is falling roughly 10 minutes per year, and will be down to 320 minutes per day for adults in 2016. Split out the Millennials, and the amount falls by 20 minutes to 150. Younger Americans have always watched less TV than their older counterparts, but the gap is widening from 58% as much in 2008, to 36% on TV and 42% on all devices last year.
"Talk of the imminent collapse of traditional TV of the traditional advertising and subscription-funded TV model is understandable," says Deloitte. "However, TV's decline is more likely to happen at a slow, steady and predictable rate. An apocalypse is not around the corner."
2016 To Be VR's First $1bn Year [Deloitte]
Moving on to VR, Deloitte reckons that 2016 will be a landmark year for the embryonic market and it will shift 2.5m headsets and 10m games, making it the first time revenues will top the $1bn mark. Interestingly, it projects $700m of that will be in hardware sales, and then goes on to subdivide the market into 'full feature' and 'mobile'.
This perhaps helps put the announced Oculus Rift price of $599 into context. Writing before CES, Deloitte had forecast a high-end spec price of between $350-$500, with prices at the start of the year possibly being even higher (which indeed turned out to be the case). And it reckons sales will be somewhere between 1m - 1.75m in 2016 with volumes depending on that initial price.
With HTC's Vive expected to be roughly the same amount when it's released — and we'll know that for definite when pre-orders open at the end of February — then it looks like the sales expectations will be pegged to the lower figure. But prices will fall as the year progresses, especially if the games companies can come up with the killer title that justifies the price of the headsets
Mobile units meanwhile — those around $100 and a perfect example is Samsung's VR Gear — will 'only' sell half a million units.
"As for VR content, we expect most revenue generated to come from games sales, with titles sold at between $5 and $40, generating over $300 million," writes the company. "Many of the apps created for smartphones are likely to be available for under $10 or free, with the latter serving primarily as marketing tools.
Europe Looks Ahead to 5G [Financial Times]
European regulators seem to be worried that the continent is already falling behind when it comes to the future deployment of 5G.
The Financial Times says it has seen a letter sent to the chief execs of BT, Deutsche Telekom, Telecom Italia, Orange, Vodafone, Nokia and Ericsson which has the aim of establishing an action plan that can take 5G out of the labs and into the real world and wrest the initiative back from its current Asian heartland.
Says the newspaper: "Countries such as China and South Korea are investing heavily in 5G development work, with the latter expecting to have a service ready for the 2018 Winter Olympic Games. Most telecoms companies do not expect to have a commercial form of 5G available until after 2020."
As the paper reported back in September, Ericsson expects there to be 50bn connected devices by 2022, demanding a 1000x increase in wireless capacity. 5G should be able to deliver data speeds of up to 50Gbps and developments so far are aiming at a sub 1ms latency.
Expect there to be much more about 5G technology when the Mobile World Congress opens its doors in Barcelona in February. Book a meeting with us, and see the latest advances we're making in TV Everywhere, VR and more.
Pic: Shutterstock / Bruce Rolff