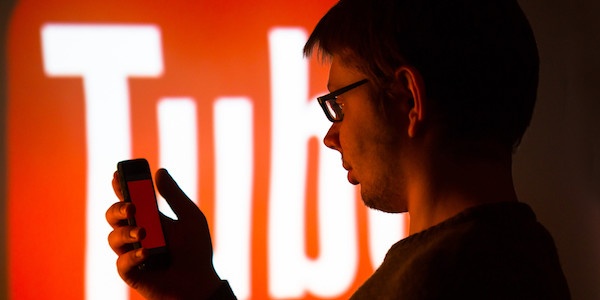 The revenue that the global online and video industry will receive in 2020 is forecast to more than double to over $42bn by 2020, with SVOD in the driving seat. All of which makes the rumours about YouTube launching its own streaming service to compete with the likes of Netflix and Amazon seem more likely. And finally, research from the US indicates that time-shifting is becoming more pronounced, especially amongst Millennials.
YouTube to Launch Streaming Service? [CNet, Wall Street Journal]
According to reports that first broke in the usually reliable Wall Street Journal, YouTube may be preparing a launch into streaming that could see it compete directly against the likes of Amazon, Netflix and Hulu.
No names have been attached to the reports — this is all very much cloak and dagger at the moment — but allegedly company execs have been meeting with some of the big Hollywood studios and TV production companies to discuss licenses for new content.
This would certainly give the Google/Alphabet owned company's Red service a boost, which at the moment charges $10 a month for ad-free premium content but tends to stick to material produced by established YouTube names and personalities.
Netflix and Amazon have both won critical acclaim for their original series produced in traditional TV manners (and indeed have gone head to head recently with the very well received Jessica Jones and The Man in the High Castle respectively) and perhaps YouTube is belatedly realising that PewDiePie alone might not cut it.
Online TV and Video Revenues Set to Rocket [PR Newswire]
According to a new report from Digital TV Research, global online TV and video revenues over fixed broadband networks for 51 countries are expected to jump impressively from the $19bn recorded last year to around $42bn by 2020, that's a leap of over 222%. Admittedly, that's not in the same league as the 480% rise in revenues recorded in the four years between 2010 and 2014, but for an already maturing market it shows impressive room for further growth.
The report reckons that the US will remain the dominant territory, though its contribution to total revenues will drop dramatically from the 59% recorded in 2010 to 37% by 2020. By that point japan will be in second place and China in an impressive third, contributing just over $3bn to industry coffers.
Online TV and video advertising has been the key driver for the OTT sector so far, and advertising expenditure growth is expected to continue, reaching a global total of $18.1bn in 2020.
SVOD revenues, meanwhile, will climb from $7.65bn last year to $16.77bn in 2020, thus contributing 40% of total OTT revenues — a significant increase on the 27% it managed in 2010.
Both online TV and video rental/pay-per-view revenues and download-to-own are expected to be the next areas of fecund growth, expanding rapidly and bringing in $2.8bn and $4.6bn in 2020 respectively.
Find out how you can be part of the success story. See how we helped Telekom Romania launch its multiscreen OTT service in a mere 5 months.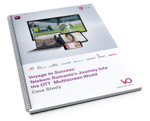 Big Changes Observed in Autumn TV Viewing [Rapid TV News]
Some interesting data has come out of research analysing the cross platform viewing patterns that went along with the new Fall season programme schedules in the US market.
The research was carried out by SymphonyAM and highlights the importance of catch-up figures when measuring audiences. According to its data, Millennials in particular only watched live TV for 30% of their viewing, while other channels whose demographic skews towards a younger age group, such as FOX and CW, also saw considerable amounts of viewing time spent outside the traditional window.
This is all the more significant when you realise that the 'traditional' window is seven days long and encompasses a 3 day VOD and 7 day PVR timeframe.
"Consumers watch programmes across multiple platforms and devices beyond the seven-day viewing window, and this trend is accelerating. Armed with this data, networks and advertisers can now engage consumers in novel ways," said Charles Buchwalter, president and CEO of SymphonyAM in Rapid TV News.
Buchwalter says that TV and video viewing is now "officially disconnected" from the Live+7 day currency, even to the point where a Live+35 day window can add 50% to the audience over a simple Live+7 one. And it definitely seems to be an age thing, channels with older demographics such as CNS showing a greater percentage of Live+7 viewing.
Hulu is the top choice for Millennials outside of live and DVR viewing, but the greatest impact on viewing consumption remains VOD. This, at least, is some good news for broadcasters, as VOD access is typically governed by their own set-top box, app or website.
It might not be Live+7 anymore, but at least the viewers are still there. It might just take some time to count them…
To make sure all of your viewers get access to all of your programming, whatever age they are, please investigate our Voyage TV Everywhere solution.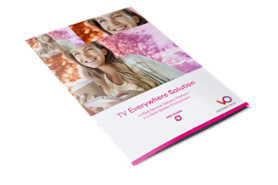 Main pic: Michal Ludwiczak / Shutterstock.com