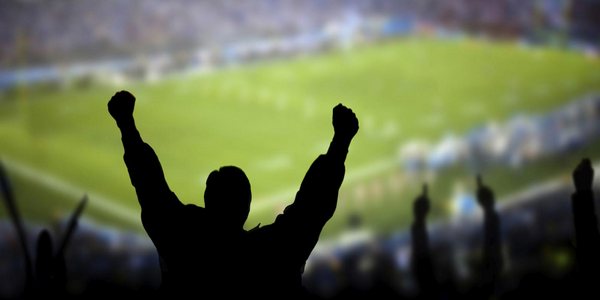 It's really hard to make a prediction of the future in our very fast changing world. But looking at the TV Industry, maybe influenced by my always present sports goggles, I dare to make the following statement.
In 5 years' time, sports will be the only content to be watched LIVE.
People are already changing their "TV watching behaviour". This will move on. Getting more information every day will make us feel busier than ever before. So people want to consume their content when they are ready for it.
In this, sports will be the only exception. You don't want to miss the goal of your favourite team LIVE. All other content can have a bit of delay, but not for sports. Hearing the neighbours already screaming, your phone beeping, will never be acceptable.
Broadcasters and cable companies are facing a big challenge to keep the viewers watching their regular broadcasts. News programmes, big LIVE shows and interactive programs will hold on for a longer period. But they will also have to face the new way of TV consumption of the next generation viewers. Only with good innovations that will bring up the need of watching LIVE, they can succeed. Sports content creates this need by itself.
A Champions League final will never be watched in its full length on a rerun the day after the match. This will only happen if you lock up a fan without a connection to the world.. No other content has that special attraction.
- Henk van Meerkerk, Head of Production, Fox Sports Netherlands
Check out the complete eBook presenting 2020 predictions, and the blog post: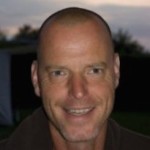 About Henk van Meerkerk: After my studies of Physical Eduction in The Hague, 1984 - 1988, I started wording for the NOS in 1989 as an editor. In 1990 I made my first steps into an OBV to become a replay-operator and junior Director. I left the NOS in 1995 and started Van Meerkerk Productions. An independent production company specialist in LIVE sport events. We produced all kind of sports for the main broadcasters in The Netherlands: Canal Plus - RTL - SBS - NOS. Next to running a production company, I started working as a "fulltime" director. In 2005 VMP was taken over by Eyeworks Sport and I became Head of Production and Directors. Eyeworks Sports was the biggest sports production company in the Netherlands those days. Responsible for producing the Dutch National Football League, all games of the Dutch National team and many more. I left Eyeworks Sports in 2011 to travel the world with my family for 10 months. Didn't watch television the whole period except for the World Cup Final Rugby in New Zealand. In the period 2012 - 2013 I've been working as an independent director and producer. September 2013 started a new challenge and became Head of Production of Fox Sports in the Netherlands. Fox Sports NL has 6 Pay TV channels. We broadcast Eredivisie, Premier League, Serie A, FA Cup, DFB Bokal, ATP 1000, ATP 500, Wimbledon, MLB, NFL, NHL, UFC and many more. We produce all the national football leagues in the Netherlands: Eredivisie, Jupiler League (2nd Division), Dutch Cup, U21 games, Womens National Team.