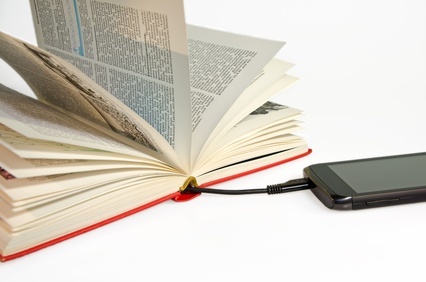 The e-book market is soaring nowadays, with electronic book sales surpassing those of hardback books. According to The Economist, e-books offer publishers many advantages, including high profit margins. They also don't pose any danger of printing too many or too few copies of a book. However, the popularity of e-books is also accompanied by various hazards, including piracy, which is rapidly becoming a widespread phenomenon.
The Economist observes that the e-book market suffers from bitter pricing competition between publishers on the one hand and one dominant player, Amazon, on the other. Last year, Amazon sold 60-70 percent of all e-books in the United States and almost 90 percent in the United Kingdom.
However, this market is currently dominated by a limited amount of companies, and suffers from fragmentation in distribution, file formats and DRM schemes. This in turn reduces the amount of market players that can benefit from the shifts in the publishing world.
That is why we are proud to announce the launch of MO3T, which aims to create an open distribution model for digital books. MO3T will enable readers to purchase any content in any form from any participating seller (online or shop), to read content on any device and to store the content over time.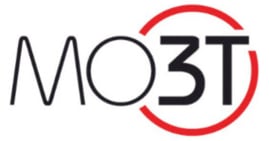 In the framework of the MO3T project, we have entered into a partnership with 18 companies in order to create a sustainable distribution model for digital contents. This project, led by Dilicom – a federation created by the bookshops in France as a shared infrastructure for the digital data exchange, will offer a clear alternative to current mainstream monolithic and closed business models in the digital distribution market. Together with our partners, we expect that MO3T will generate healthy competition in the e-book ecosystem.
MO3T's new distribution model of digital writing is based on a novel approach to the interoperability of rights. By enabling all participants, including publishers, e-distributors, booksellers and personal library operators to develop their own businesses, it promotes new business model standards.
Viaccess-Orca will contribute its extensive experience in securing premium content delivery to the MO3T project. We will focus on the security and protection of the digital content and on the protection of the distribution model itself.
We believe that our participation in this project will enable us to utilize, expand and re-target our content protection expertise to the e-book ecosystem. By joining this exciting partnership, we will be able to open up new markets and venues for growth as our services and solution will be made available to a variety of players in the digital distribution market, such as editors, e-distributors, bookshops, e-bookshops and personal library managers.
The partners in the MO3T project have joined forces to demonstrate the technical and economic feasibility of this cutting-edge model. Vicente Sanchez-Leighton, our Innovation Projects Manager explains that "It is our hope that MO3T's impact on the digital distribution market will have as profound an impact as other federated initiatives -like the AMADEUS transaction infrastructure for the global travel and industry, or the SWIFT system for the global financial industry- have had, and that it will thus provide innovative technological solutions as well as a conceptual shift among the players in the market."
MO3T is more than just a joint project; it is the future of digital distribution. One that Viaccess-Orca is proud to be a part of.
To learn more, please visit the MO3T website.