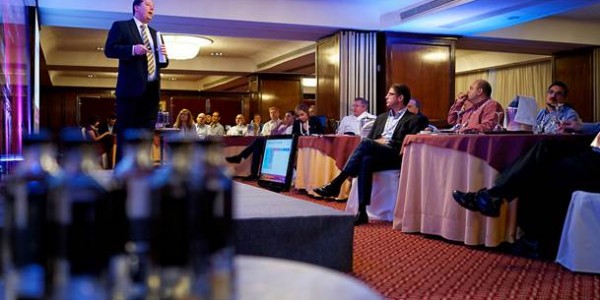 The tagline for this year's TVLS in Madrid, "Everything you can imagine is real", summed up our objectives for the event perfectly. We wanted to emphasise the power of imagination in the entertainment business, in our business. And also discuss the vision we imagine for the TV industry – and how to turn it into reality.
Among the highlights of this year's event was a session by Brett Sappington, Director of Research at Parks Associates, on multi-screen service trends and the implications on the new era of TV Everywhere.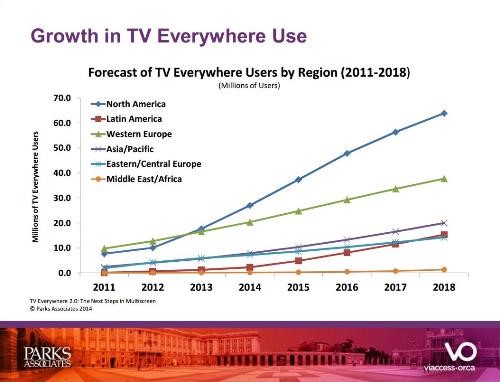 My contribution dealt mainly with VO's engagement model pointing out that our vision, reflected in the engagement model, is now in place, and a unique set of solutions is deployed by customers such as Orange, Boxer TV, BelnSport etc. This vision has been key to evolving a differentiated offering, as it has allowed us to leverage our skills and technologies, for example in the fields of content intelligence and user intelligence.
In the keynote presentation of Orange Spain CEO, Jean Marc Vignolles explained how, amid intense competition, the company had built a strong and very successful TV offering, based on innovation and simplicity. Orange Spain is proving how TV is crucial for mobile and telecom operators today, which is a great example of the need to move to a "2nd generation" service platform.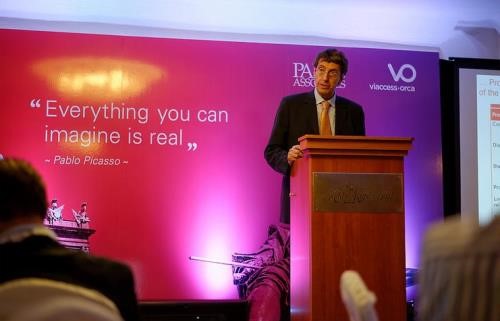 At the heart of the TVLS programme, there were three panel discussions on content rights, security and user experience. They were all very interesting, generating much debate. Below are some of the highlights.
There were lively discussions about combating piracy. As illegal services are such tough competitors with an abundance of great content and UX, participants concluded that rights owners, ISPs, advertisers and public authorities need to adopt a holistic approach to battle this scourge. A new term was introduced by our EVP David Leporini: "Piracy of Experience" – symbolizing the amazing work done by pirate sites with their UI and UX, up to the point of confusing subscribers to think their services are legitimate.
Three other panel subjects are worthy of note: the challenging future faced by smart TVs as tablets emerge as the central device; Antonio Russo, the Director for TV Innovation at Deutsche Telekom, provided a thought-provoking contribution on the concept of "mashup"; and there were interesting insights into how television's move to the cloud raises new security and piracy risks.
Away from the debates and discussions, we took the opportunity to showcase three VO solutions: Eye on Piracy, DEEP and Voyage.

Returning to the event's central theme, I believe you need to be imaginative to imagine the future of television; with new user experiences, greater use of tablets and new ways to fight piracy. And by "following the money" and working together with advertisers, there will be new business models with smarter ways to handle and target advertising.
While this year's TVLS once again highlighted key industry issues and topics, what was really magical about this event was the atmosphere between participants and the outcome of this atmosphere. There were many new attendees, and I was impressed with the way everyone gelled in such a short space of time.
After all, while we may be from different countries, we are TV industry leaders, keen to learn from each other and enjoy talking about TV and many other subjects. To get a sense of the atmosphere at TVLS, view our photo gallery.
In conclusion, I think VO's engagement model serves as a perfect metaphor for the event: the "premium content" was brought by Brett Sappington and other speakers with a variety of perspectives on the TV business; there was "interactivity" through the panels and networking discussions; and "personalization" came in the form of many separate discussions of topics featured in the panel sessions. All of which made for a truly immersive, 48 hour-long experience.