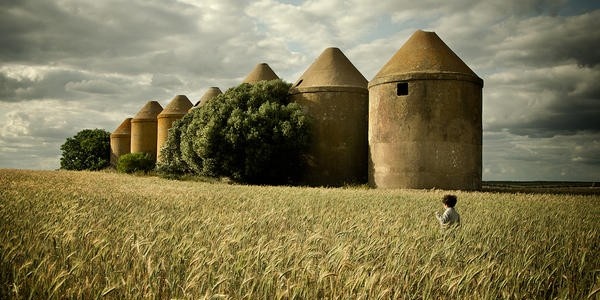 Connections Europe 2013 proved to be an enlightening event for all attendees. Spanning two days in beautiful Amsterdam, the agenda was packed with discussions led by renowned executives of top companies offering their perspectives on best practices for increasing revenues now and in the future. Day One's series of talks on business strategies and consumer engagement was followed by discussions on services, technology and new opportunities on Day Two.
I participated as a speaker in the "Multiscreen Services and TV Anywhere"panel, moderated by Brett Sappington, Director of Research at Parks Associates. Other speakers included:
We enjoyed a stimulating discussion about the rapid transformation of multiscreen services from their beginnings versus their current status as standard offerings. Content service providers are exploring their options for monetizing multiscreen services as well as methods for tying their services to connected devices worldwide. Our panel examined the challenges and revenue potential in new video services, considering how the costs of content rights have risen as consumers' demands have changed. We went on to explore the impact on the industry's approach to video services.
Brett Sappington instantly provided a smart and lucid summary of our conclusions via Twitter:
Comments from #conneu2013: Keys to multiscreen success-1) breaking down operator solos, 2) rights issues/mgmt,...

— Brett Sappington (@BrettsView) November 12, 2013
Comments from #conneu2013: Keys to multiscreen success-3) operator/OEM partnerships, 4) operator/OTT partnerships,...

— Brett Sappington (@BrettsView) November 12, 2013
Comments from #conneu2013: Keys to multiscreen success-5) multiscreen must be an operator priority.

— Brett Sappington (@BrettsView) November 12, 2013
In my view, Brett's remarks are remarkably consistent with VO's vision. Allow me to explain.
Breaking Down Silos
First, in order to be seamless, multiscreen service must break down silos. The "pause and resume" feature is an excellent illustration of this point. Consumers require technology that enables them to pause on one device and resume on another. However, this can be accomplished only by breaking silos. Other features that require breaking the silos span from data collection for recommendations to wish lists accessible from any screen. Our webinar on Unified Service Platforms explores in more depth what we consider the consistent experience that is expected in a multiscreen environment, based on advances in technology and competitive pressures.
Rights Issues and Rights Management
We discussed that while content remains king, consistent licensing of rights across all screens remains a challenge. The vision of multiscreen consumption has evolved in favor of the rights owners, with business rules becoming clearer and more sophisticated to allow actual multiscreen services. The tools for enforcing business rules among rights owners, content service providers and end users are crucial to the success of multiscreen. Viaccess-Orca's rights management infrastructure can prove indispensable in easily enforcing these business rules.
Operator/OEM Partnerships
We also discussed the wide range of CE devices that content service providers can support with limited dependency on the OEM. Android devices, PCs, and, to a large extent, iOS devices are great examples. Bear in mind that some popular devices, such as game consoles, are not easy to support. However, being able to include in the multiscreen service offering such devices would provide additional quality.
Operator/OTT Partnerships
Also relevant to multiscreen development is Netflix's decision, after claiming HBO as their main rival, to take the high road by partnering with Virgin Media or Comhem instead of competing with them. This kind of partnership can boost the move to multiscreen for cable and satellite operators. Among its various services, VO has been handling such third party services as part of the operator's offering for many years.
Multiscreen Must be an Operator Priority
Finally, we must ask whether it is possible to engage in the multiscreen business as a sideline. I don't believe so. Multiscreen operations must structure your business approach and your technical solutions. In other words, multiscreen becomes the core of your strategy. Ultimately, either multiscreen becomes part of your core business and you take it seriously, or you just forget about it. Another option is to partner with someone who is grabbing multiscreen by the horns.
The conclusion that you can't pursue multiscreen merely as a sideline is equally applicable to solutions vendors, which is our primary focus at VO.
Visit VO's website to learn more about who we are and what we do.
Photo credit: Jesus Belzunce / Foter.com / CC BY-NC