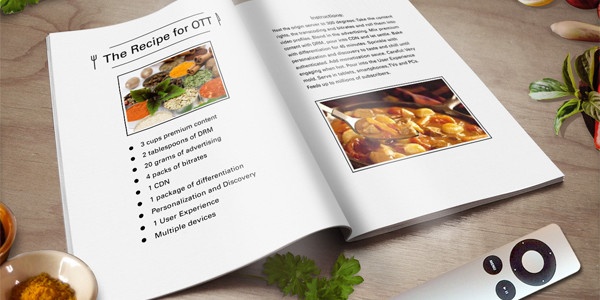 In the ever-changing TV industry, the dominance of OTT services in the market is growing fast. A recent study by Parks Associates shows that Over 50% of U.S. broadband households subscribe to an OTT video service, while major players in the cable industry – such as HBO and DISH - are all about to launch their own OTT services. "2015 is set to be the year of OTT," said Brett Sappington, Director, Research, Parks Associates.
The Recipe for Successful OTT Service
OK, so OTT is the the plat du jour – a very sizzling TV service which is here to stay for the foreseeable future, but is there only one recipe for preparing this perfect dish?
We believe that a (commercially) satisfying OTT dish can be prepared according to different recipes, since content service providers operate under different circumstances and compete in different markets. The success of the dish lies in how much care the Chef has taken in the preparation, the quality of the ingredients and the presentation of the dish. Any service provider can build a successful OTT service, as long as they follow these guidelines: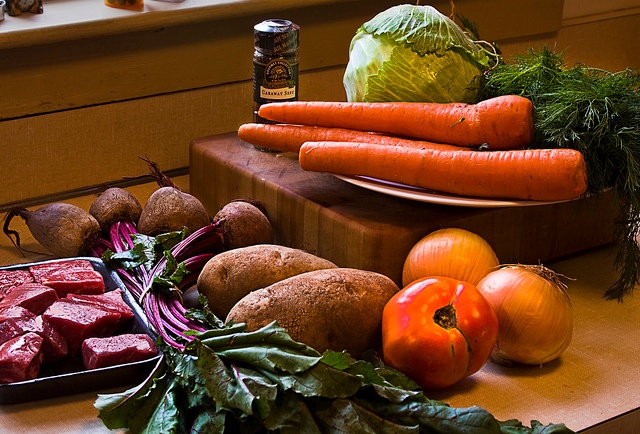 - Make OTT an integral part of your strategy. Remember: 80% of those under the age of 35 and over half of the other demographics watch shows and movies online, on a weekly basis.
- Accept OTT as a key driver of consumer satisfaction and appreciation. Cord-shaving behaviour has nearly doubled since 2010; The Parks Associates study shows that 17% of U.S. broadband households are likely to subscribe to an over-the-top (OTT) video service from HBO, and roughly one-half would cancel their pay-tv service after subscribing to this HBO OTT service.
- Establish an OTT offering that is a full meal, not just an appetizer. Remember - TV Everywhere adoption stands at 60% between the ages of 18-44.
- Make sure you leverage your strengths and differentiating ingredients. Hot soup might be a flop at a beach resort, but will sell out on the ski slopes; a killer differentiator for Netflix may be a dud for your audience.
- Choose your components carefully: Choose wisely and the recipe almost cooks itself. Source cheap ingredients and you'll spend millions trying to recover...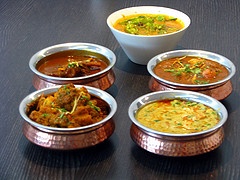 That's a great analogy, but in order to learn more about building an OTT solution, let's reverse engineer this process and take a more detailed look.
When planning an OTT service in any TV offering, it is important to ask and answer the following questions:
Monetisation – How will we 'count' OTT revenues? Generating revenues from the fast changing world of OTT can create growth opportunities but it can also raise a few questions and challenges: should the operator employ a subscription-based business model or pay-per-view (usage-based) pricing? What about a hybrid bundle with broadband? The answer to these questions should lie within your overall strategy (see above); monetisation should be in line with that strategy or you may be operating under conflicting pressures. Another factor is content discovery, which represents a key monetisation opportunity for OTT. By exploiting one-to-one relationships with customers, and personalizing the results, revenues can grow both through content recommendation and targeted advertising. As operators become familiar with their content discovery engine, they will be well placed to start applying the same tools for targeted advertising, perhaps in collaboration with broadcasters. On the cost side of the equation, a key consideration is the selection of the technology. Operators must have a unified platform with components that work together and evolve together seamlessly to monetise new OTT opportunities.
Content Rights – Do we want to offer content that is unique to the OTT service? Is there a complimentary content or extras on offer? Beyond making premium content available wherever the user wants to watch it, OTT can make it easier for consumers to find niche material that can only be cost-effectively delivered through OTT mechanisms. Every service provider must decide what makes sense for them to offer their audience and, equally importantly, what content does their audience expect of them. Spending a fortune on exclusive OTT sports rights, for example, might not be a good strategy for everyone.

From a security perspective, the challenges of Content Protection and Authentication are increasing

, with services supporting many different connected and mobile devices, with live and on-demand video running side by side over both managed and unmanaged networks. Pay TV operators, who for many years have enjoyed full control over most elements of their infrastructure, need to find a robust content protection solution that will remain secure over time.
Consumer adoption – Have we considered the broadest range of subscribers? While recent surveys show that 80% of people under the age of 35, and over half of those in other age groups watch TV online weekly, the full potential for online viewing has yet to be reached. Each service provider should ask: where are my OTT consumers coming from? Are they from my existing subscriber base? Are they customers of my broadband competitors? Depending on these answers, the service might look totally different.
Differentiation – What is our unique value to our target audience? How do we emphasize that advantage?

The User Experience

is a major factor in making a service stand out and in reflecting a strategy. Are you pushing innovation to attract early adopters or aiming for the mainstream of users? How personalised do you want to the service to get? Is this a 'premium', value-add service or is it targeted at cost-cutting users? Watching TV is something people do for pleasure and it must be both fun and easy or it just won't happen. The lean-forward TV experience with companion screens and social media is becoming part of the TV experience. Therefore, OTT presents an opportunity for operators to score highly by delivering a consistent and intuitive UX across many devices.
Cost of Ownership/Cost of Evolution – Once the service is up and running, what are the ongoing costs of ownership? It is challenging to make the correct assessment in an ever-changing market. Factors such as leasing or building a CDN, merging silo'd systems, using cloud or local storage and deploying a system which will enable operators to encode and encrypt content just once for distribution and playback across all target devices are crucial.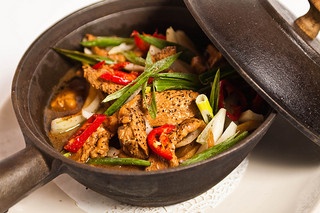 Now that we know how to prepare the dish, how do we know if it is tasty? Who can decide? Ultimately, it is the consumers who decide and there is no common measure for comparison. The meatball-flavoured OTT solution established for Sweden's Boxer (a Pay TV DTT operator) in Scandinavia may have a decidedly different taste than the spicy solution for Olympusat's Hispanic audience in Latin America and yet both can receive 5-stars from their users.
Our experience shows that service providers can cook up a successful OTT service as long as they follow the guidelines mentioned above, with an emphasis on embracing OTT into the existing offering, while leveraging one's strengths and differentiating ingredients.
Read more about Voyage - VO's TV Everywhere solution that allows operators to fully embrace changes in how people consume content:


Photo credits: Kirti Poddar / Foter / CC BY-NC-SA
NickNguyen / Foter / CC BY-SA
Muffet / Foter / CC BY